For your viewing convenience: All the posts from the 2014 A to Z Blogging Challenge!
A Is For Art Text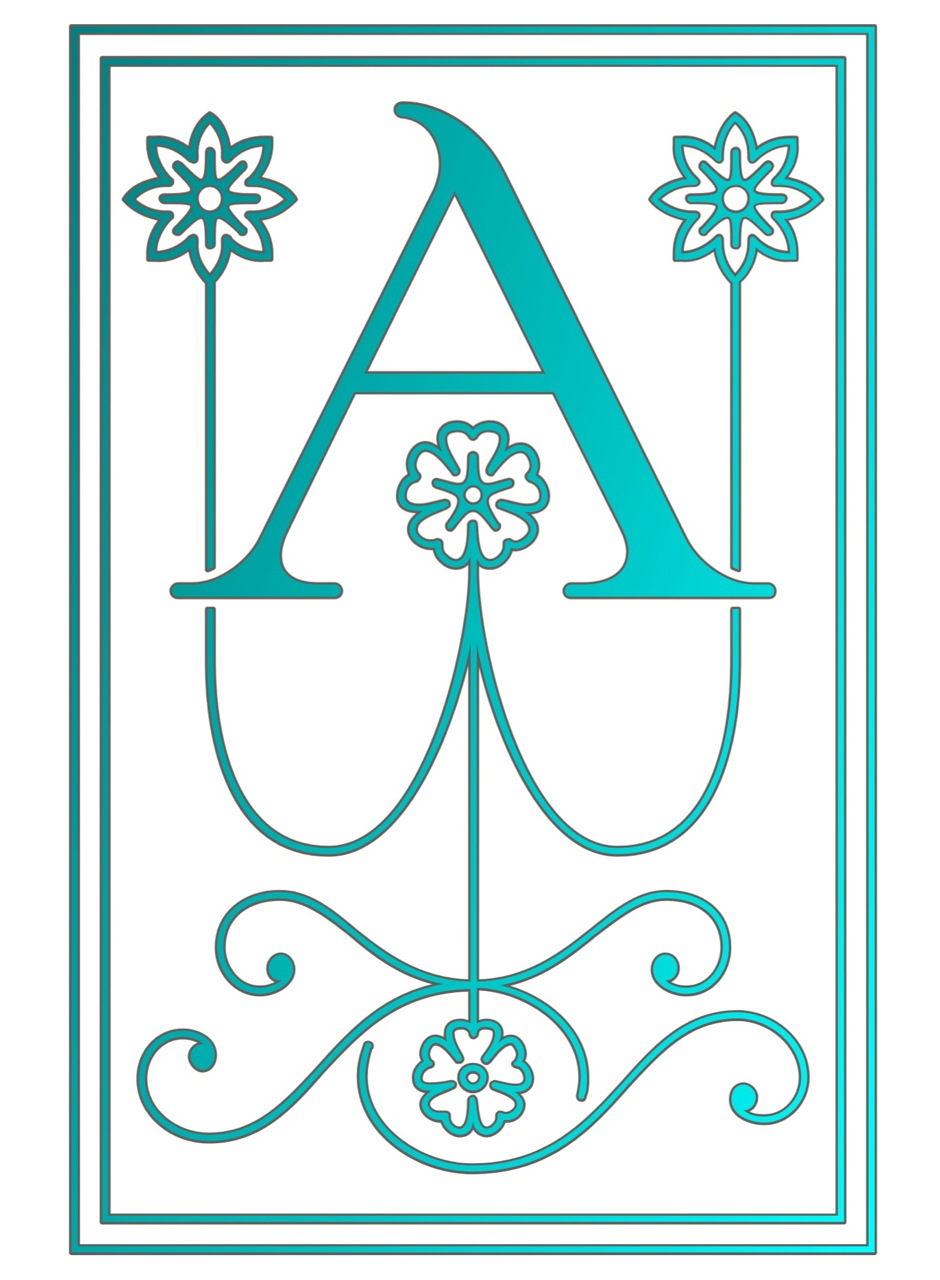 And we're off!
The first (and, as you'll see when the challenge proceeds, very important) bit of software I rely on here at A Scenic Route is a lovely little program by the name of Art Text. It's produced by a company called BeLight Software, who also makes programs for interior design and other graphics projects.
Like all the programs I use most often, the learning curve is intuitive, the cost nominal, and it comes as a free demo. Of course, I got mine with the 100 extra fonts and am saving up for the Font Kit featuring 600 of those puppies.
Here's a screen shot of an upcoming letter under construction: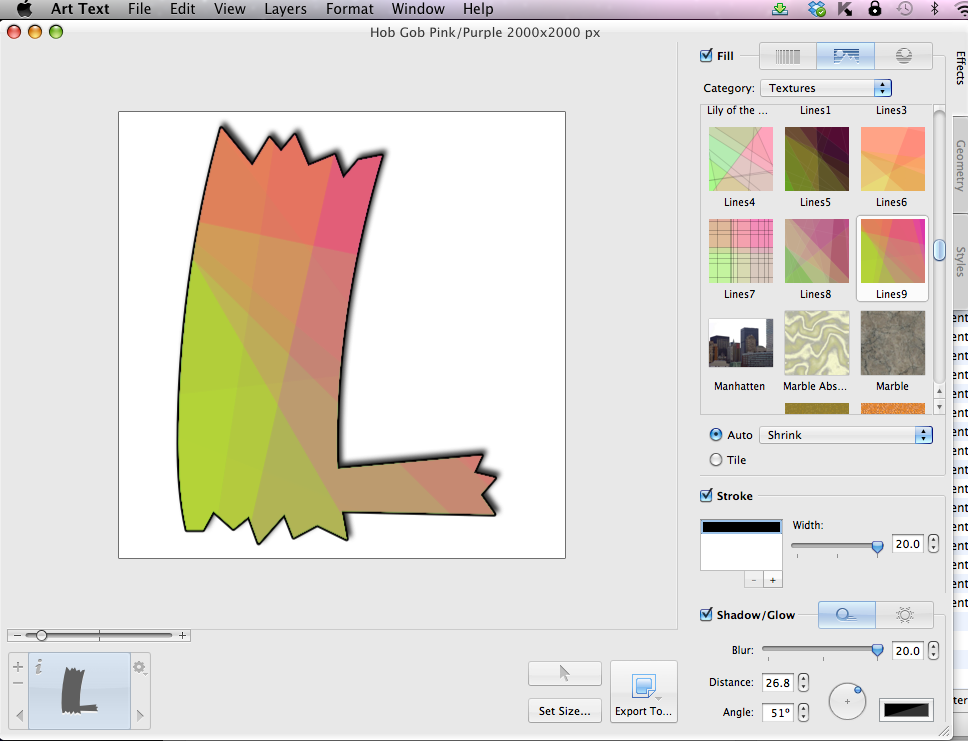 The only drawback? I could spend way too much time designing cool titles, and less time writing!
How about you? Where are you getting your letters for the A to Z challenge? Got any fonts for me?
(Here's your link to the original post.)
B Is For Blogroll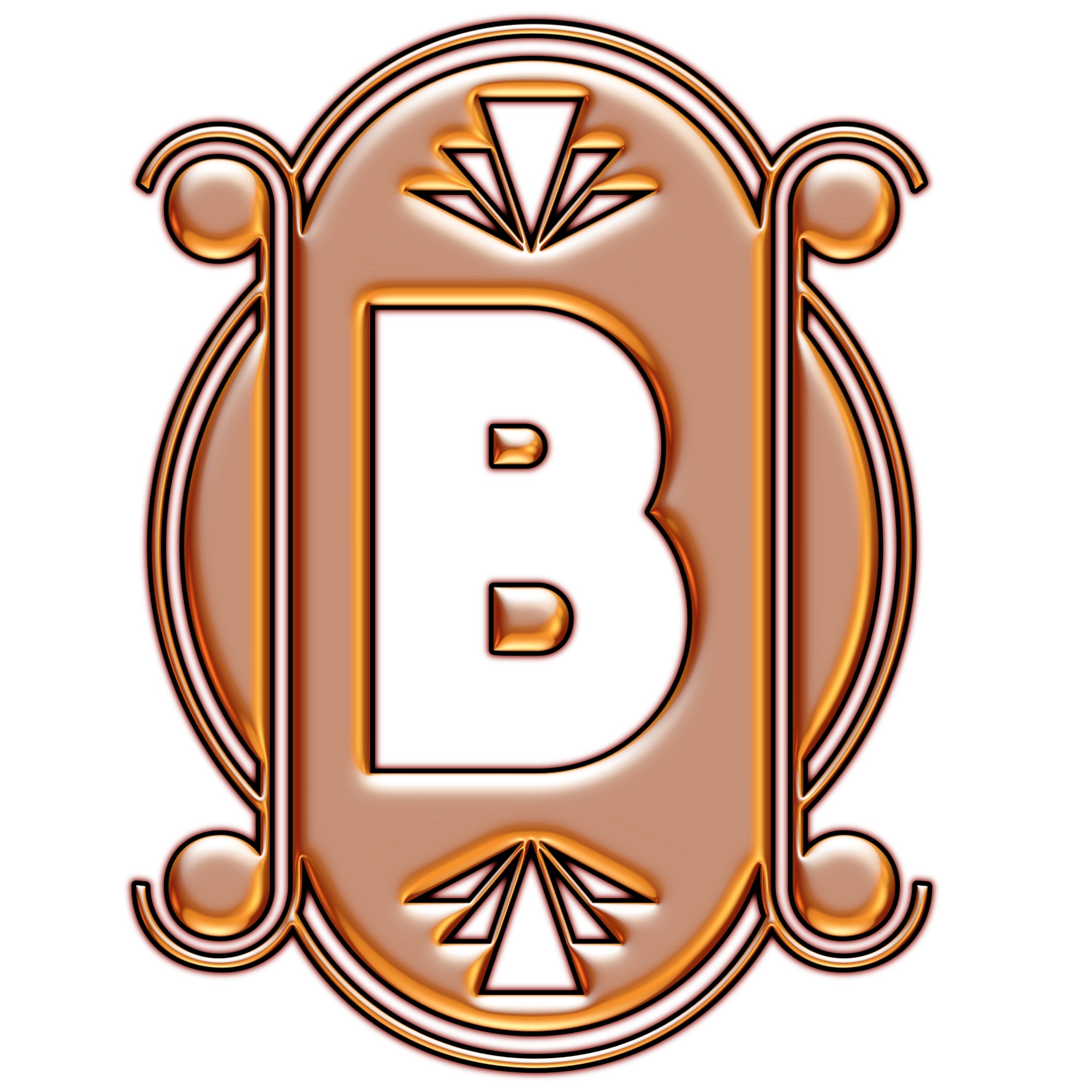 Today I'd like to talk about that list of websites on the side of my blog called the blogroll. At first, this list mystified me. Where does it come from?
Heck, it's like standing in front of a hoity-toity night club back in my college days all over again! Who gets inside? Who stands outside watching the cool kids march by? And who decides which blogs make the cut?
Guess what? I do!
Backstage at the WordPress dashboard, all I have to do is click the links button where I can add new links, edit old ones, and sort them to my heart's content.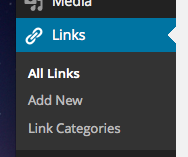 Way back in Girl Scouts we used to sing:
Make new friends, but keep the old

Those are silver; these are gold ~Joseph Parry
In keeping with this philosophy it seems my blogroll keeps getting longer and longer … I'm guessing that's a good thing!
What does it take to get on your blogroll? Did you stand outside the night club in your college days? Or were you one of the cool kids who got in?
(Here's your link to the original post.)
C is for Copyright
This stuff is mine, all mine.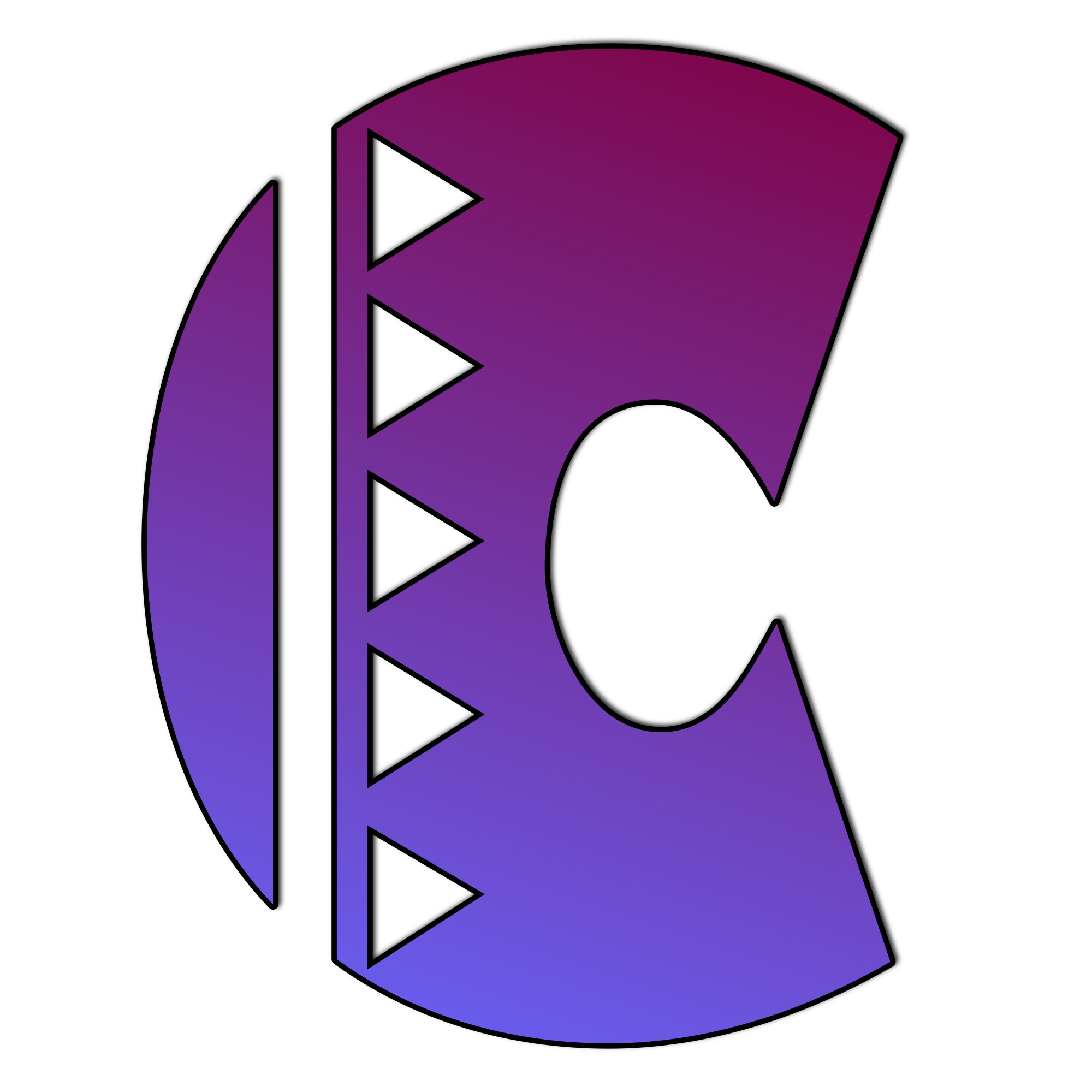 (Okay, mostly, but more on that further down.)
When I first started writing, I was very open about sharing everything I created. I figured, hey, I'm not making any money at it anyway, why not share the bounty?
My Muse, however, was not amused. I never realized how sacred my creations were until I considered what it might feel like to have someone else take credit for, and even profit from, my words and images. Fortunately, in the eyes of the law, everything I do here is copyrighted the instant I create it. To remind my readers, I display this official looking notice at the bottom of my page:

(Please note that I'm not a lawyer, or giving legal advice here, just passing on wisdom I've gained from my perusal of Writers In The Know. For example, Molly Greene, blogging specialist, discusses copyright here.)
As for the images that grace this site, I've been careful to not only procure them from stock image sites, but also, as a bonus, credit their creators. More on that in future posts though …
Have you ever had anyone rip off your content? How would you feel if someone used your words and images without your consent?
(Here's your link to the original post.)
D is for Discussion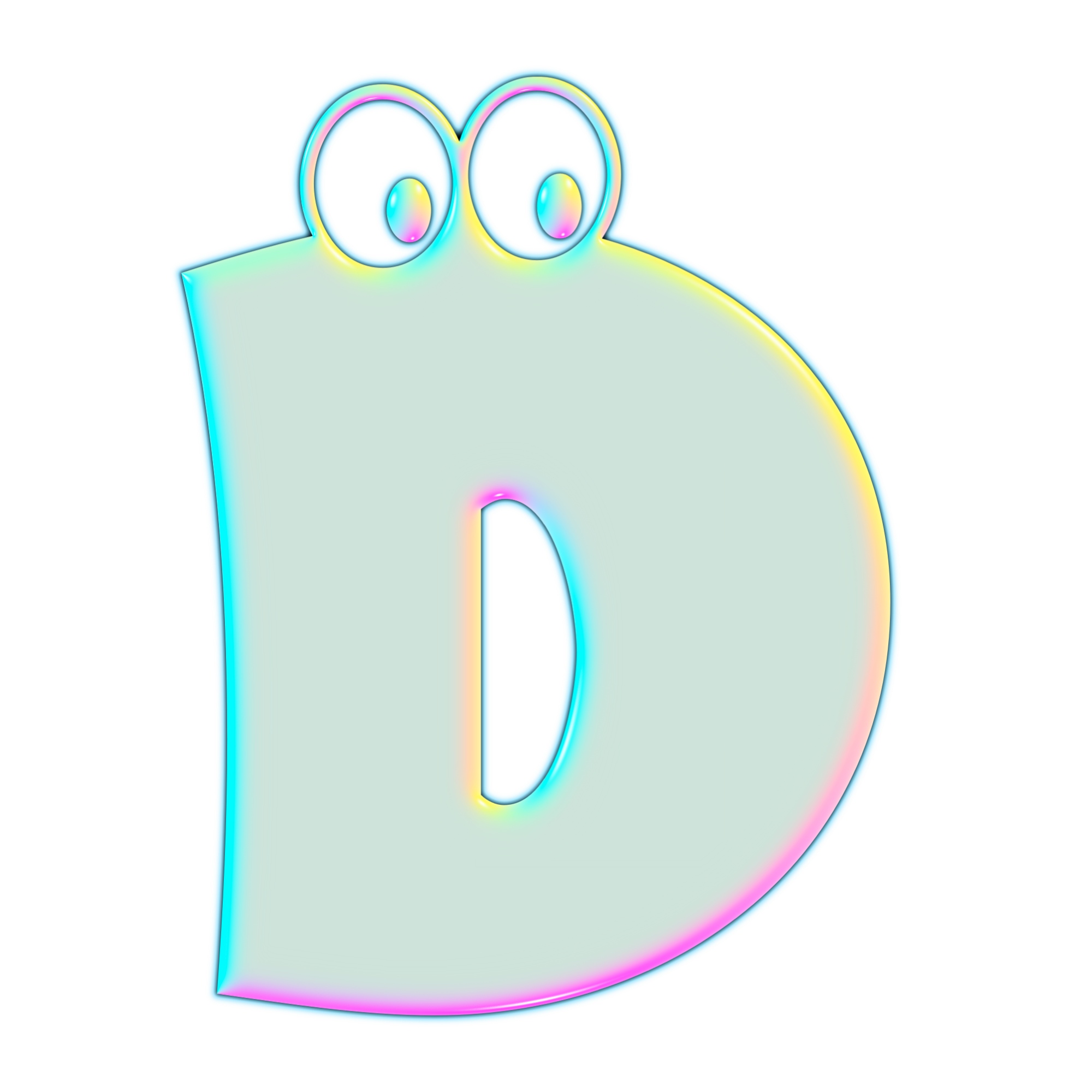 I love interacting with my commenters! And, lucky for me, WordPress has a setting for that.
For example, if I go to the settings menu in the dashboard, I can decide how long I want the discussion to go on. Seven levels is about as far as things can go before the letters get a little squished. Mike Schulenberg, a long time follower of mine, is a huge fan of this type of discussion. It can go on, and on, and on …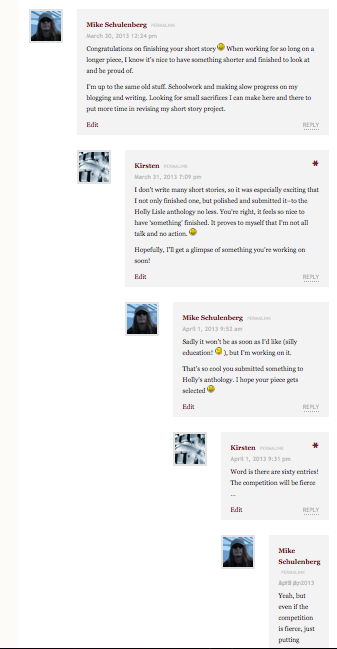 But wait, there's more!

Sometimes the discussion is even longer than the blog post that inspired it. And you know what that means?
Yup, another blog post about that discussion!
What do you do to promote discussions on your blog? How deep does your comment pool go? And, are we having fun yet?
(Here's your link to the original post.)
E is for Edit
Editing is where the magic happens.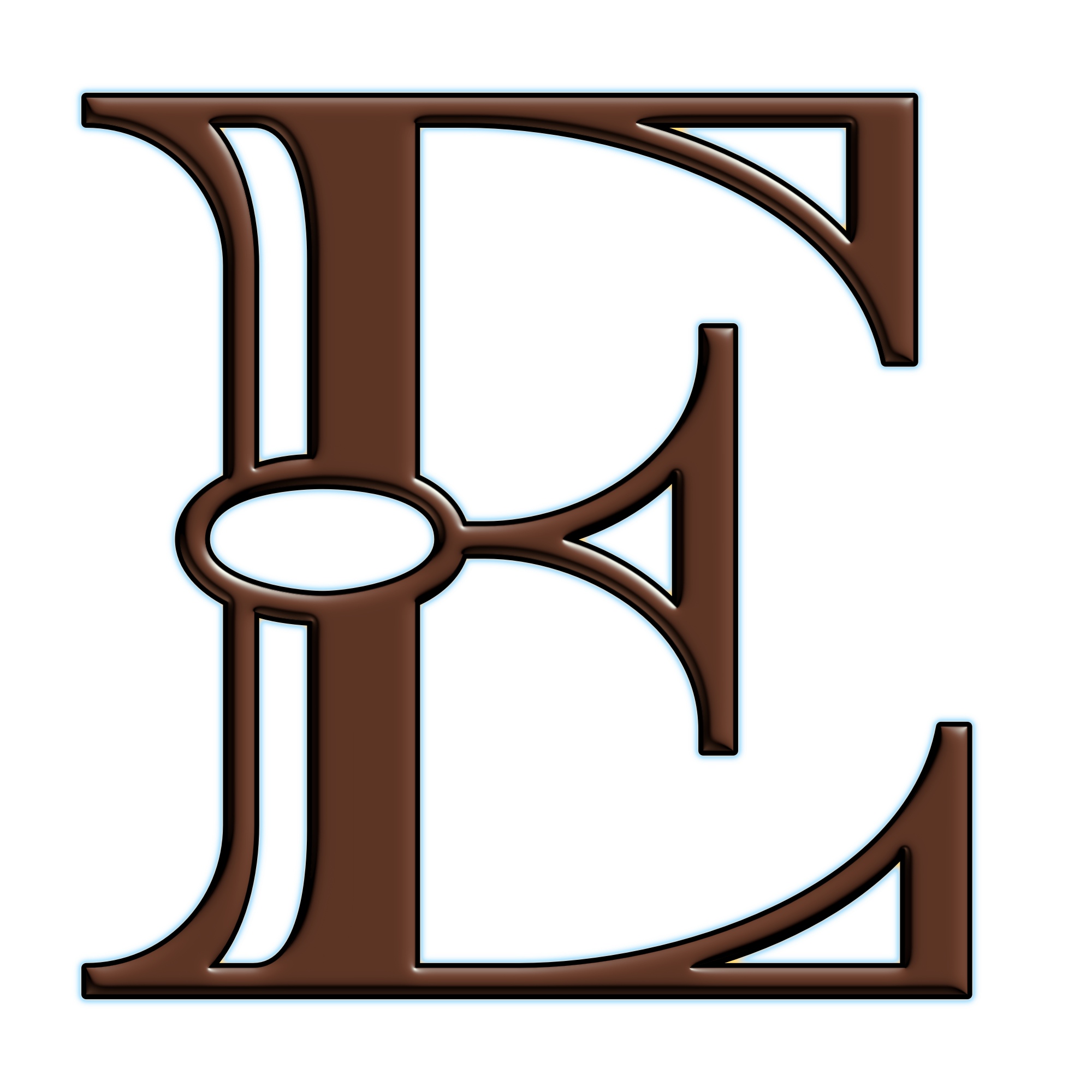 I consider myself a fast writer. I can slap down a thousand words in under an hour without breaking a sweat.  But when the Inner Editor looks over my words, perusing them with critical eyes and leaving snide comments, my progress grinds to a standstill. The editing pass weighs every word, examines every turn of the phrase, contemplates every comma. I sometimes wonder if it's worth it. Is it really possible to spin this wordy straw into literary gold?
Check out the revisions on a little post I put up less than a month ago: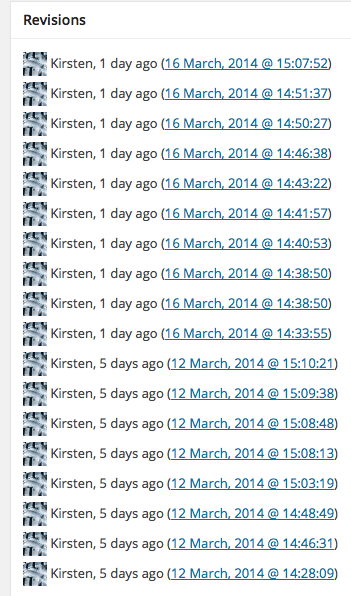 And this is after I'd written the draft up in Scrivener! I never realized how many little nitpicks I make as I'm polishing a blog post until WordPress showed them to me. Whew!
I can only hope all these edits are a sign that I'm learning new skills and implementing them in my writing.
How about you? Do you get the ideas down fast, and fix it in post? Or are you happy with your first drafts just the way they are?
(Here's your link to the original post.)
F is for Follow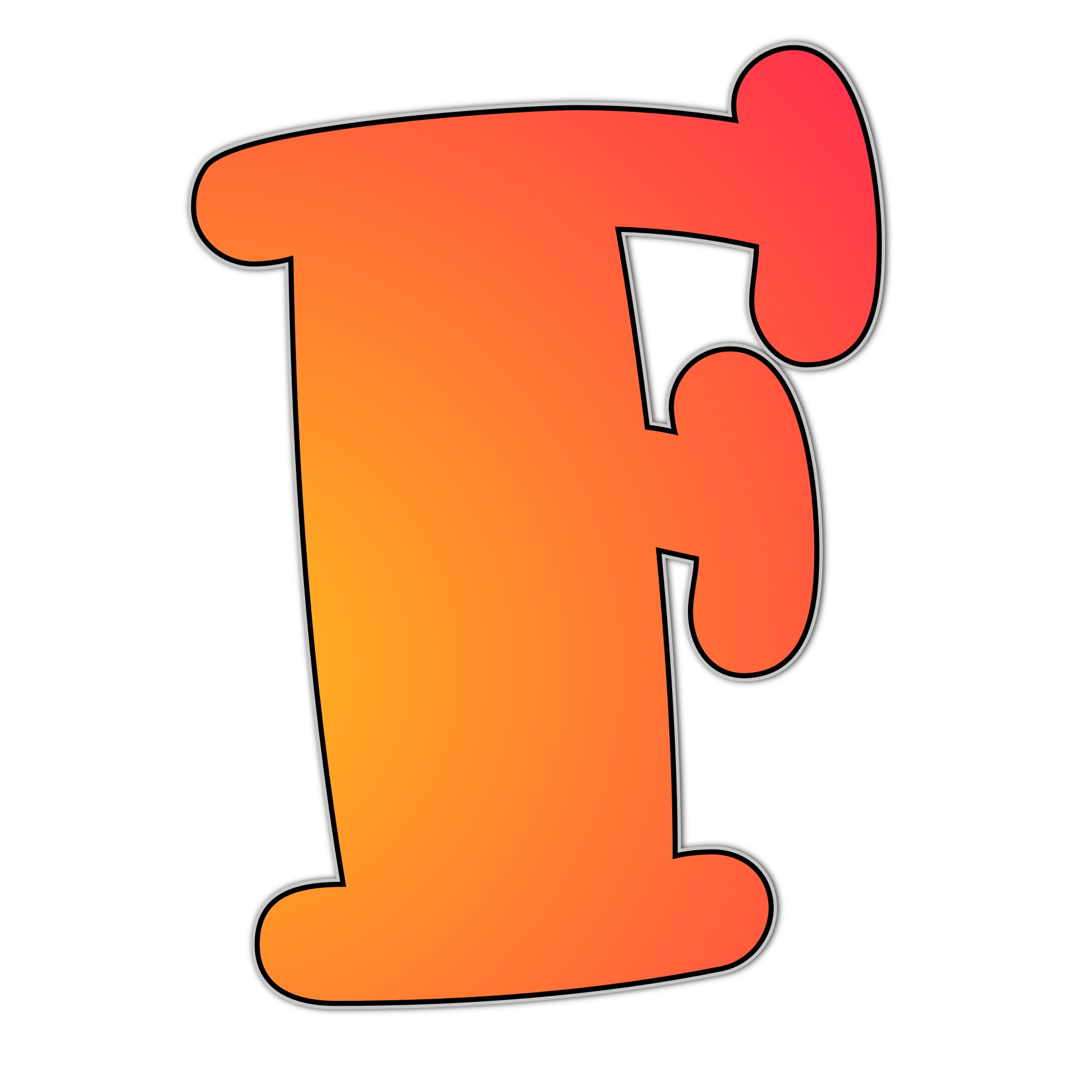 Like everyone else who starts out in blogging, I had no followers at all when I set up shop at A Scenic Route. Unlike many bloggers though, it took me a long time to gather some peeps. I was utterly convinced that no one would want to read what I had to say.
Then one day I turned it around and asked myself, "What kinds of posts prompt me to follow someone else's blog?"
I like to laugh.
I like pretty pictures.
I like to think about the world around me in new ways.
I like music.
I like fluffy cats and frolicking dogs.
As I looked at the blogs I subscribed to, I noticed that each of them had something unique to share, something that I love about it. So, I decided to make this blog the kind of blog I like to read: Pretty pictures, silly posts, esoteric playlists, and the occasional adorable cat picture.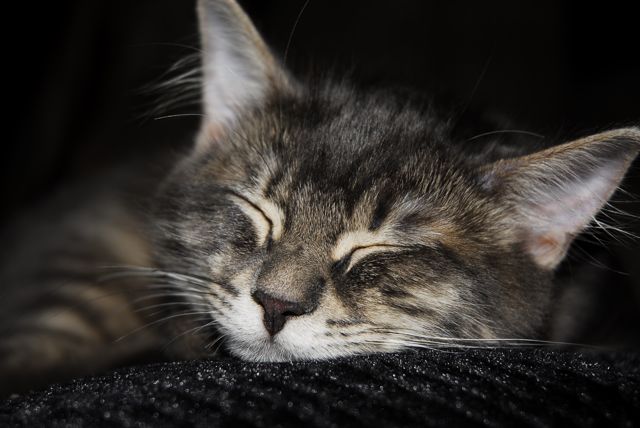 But, I'm always curious: What makes you decide to follow a particular blog? What kinds of posts make a blog a slam dunk for your Inbox or reader?
(Here's your link to the original post.)
Kitty image courtesy of Crystal Galvez @ stock.xchng
G is for Gravatar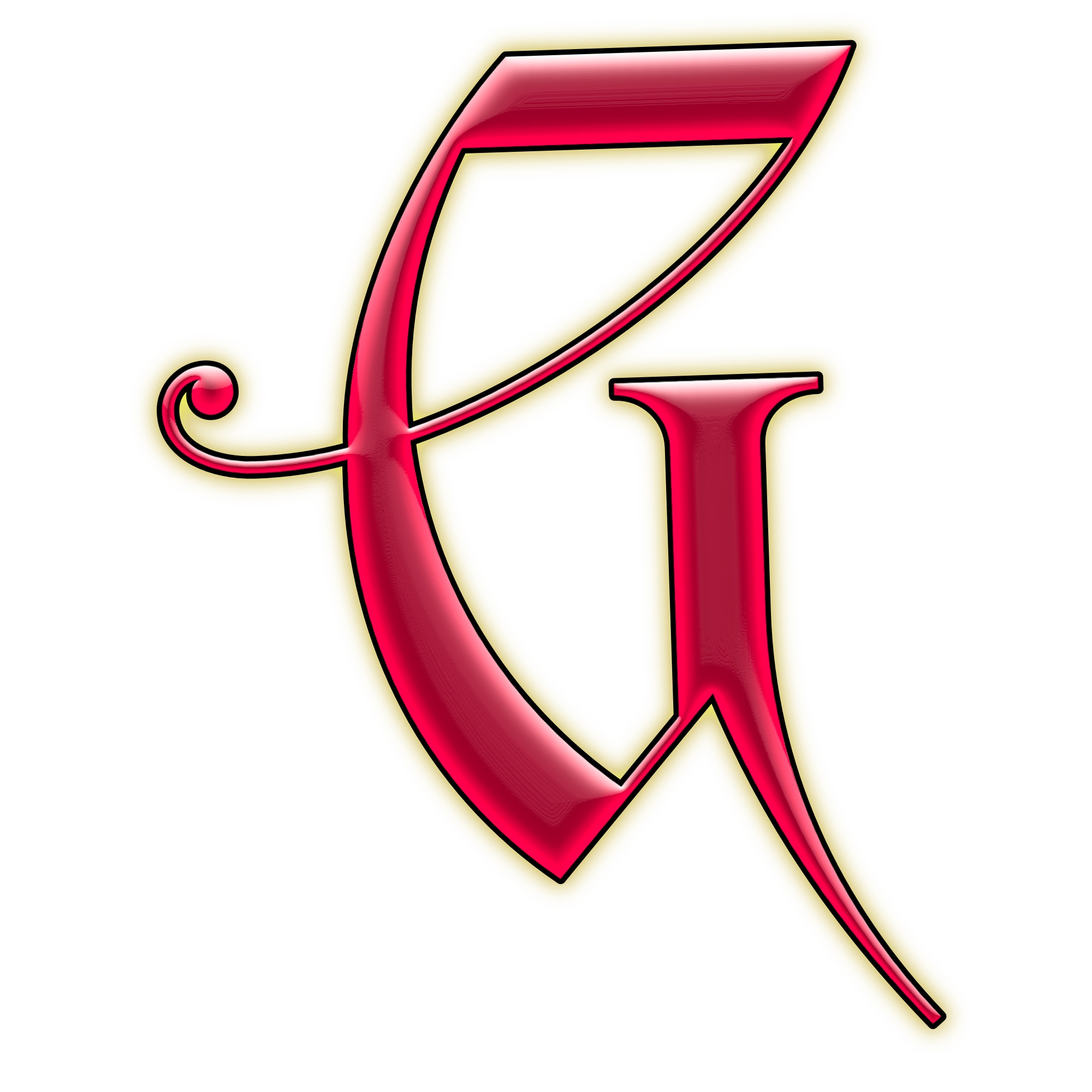 Gravatar stands for Globally Recognized Avatar, which, like a well-trained puppy or a wizard's familiar sitting on your shoulder, will follow you everywhere. Now you can upload a picture of yourself, or anything you like, and you'll be instantly recognizable anywhere your adventures on Gravatar enabled sites may take you.
What kind of image you decide to display on your Internet calling card is always a topic for much debate. Platform savvy writers will tell you that putting your smiling mug in that intimidating square is always the best strategy.
However, that would assume I have a picture of myself that I actually like! I don't –not yet. I'm thinking something in black and white, with that mysterious writerly gleam in my eyes would be perfect.  For now though, I'm sticking with the feather and the keyboard. I think it best represents where I'm at right now: Gone writing. Be back when I can!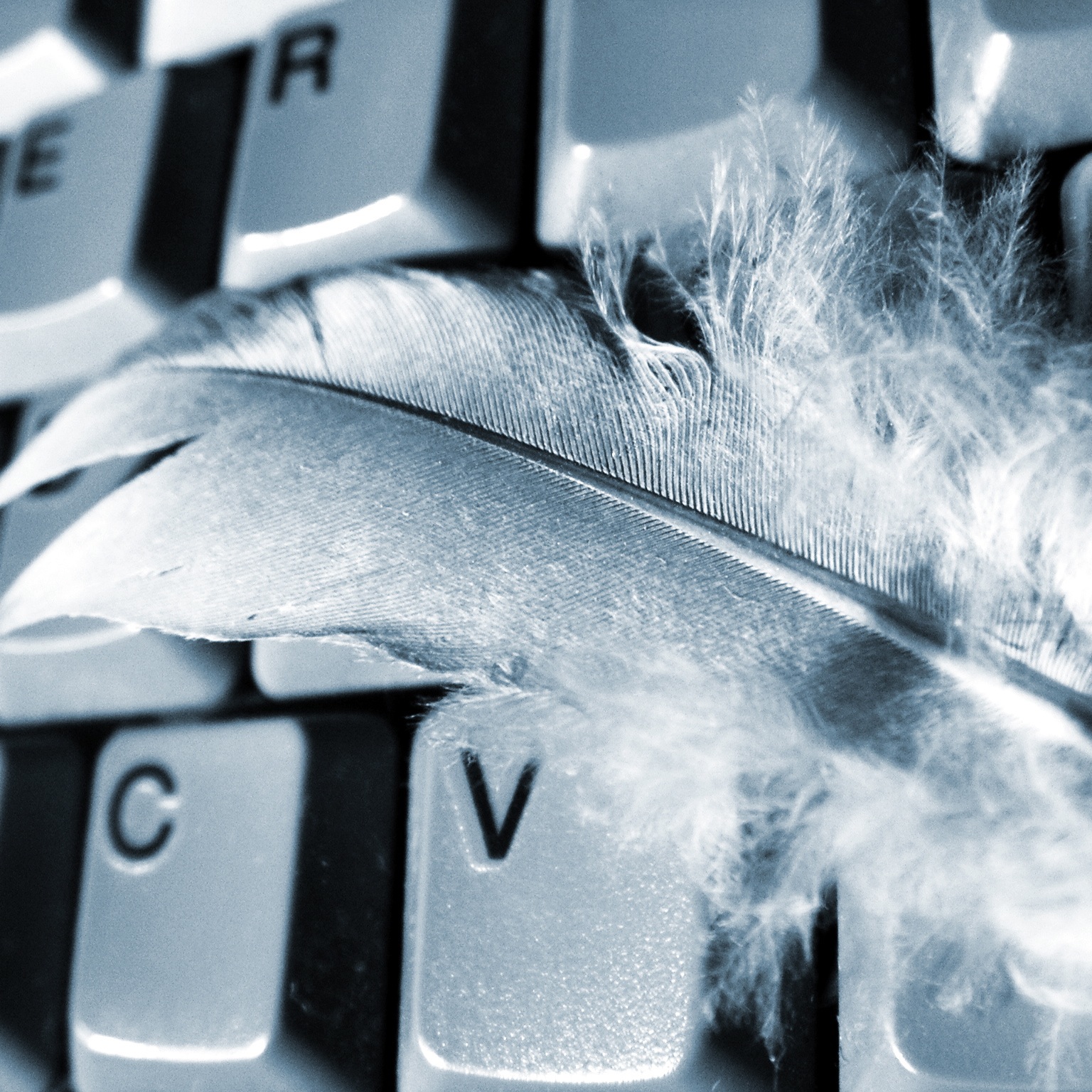 How did you decide what to put on your gravatar? If you could have any image you wanted to represent you, what would it be?
(Here's your link to the original post.)
Feather/keyboard image courtesy of Patryk Specjal @ stock.xchng
 H is for Header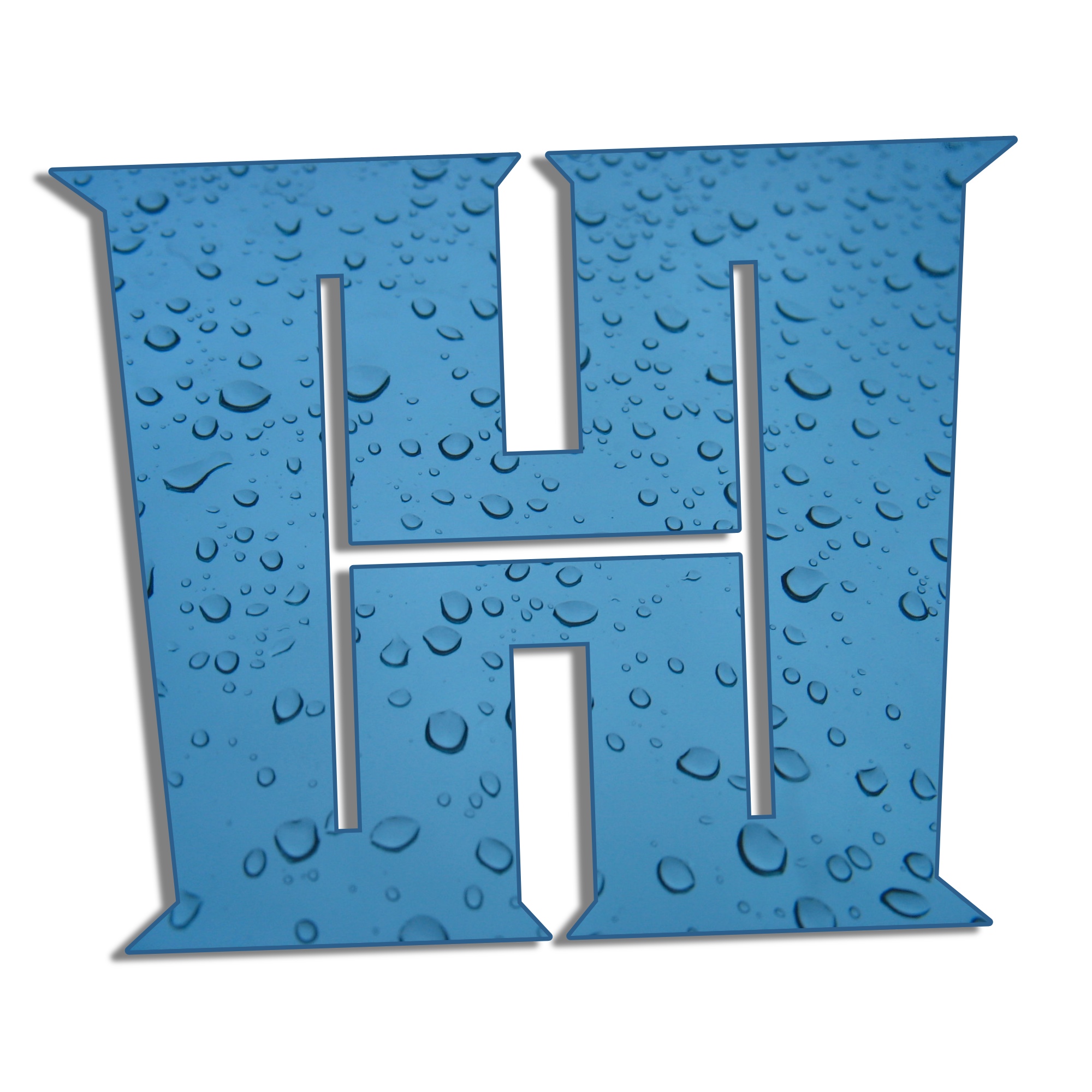 I couldn't decide what kind of header would best represent the all the amazing places my writing journey takes me.
So I chose a theme that allowed me to randomize my header! The Vigilance theme allows me a virtually unlimited selection of headers which, as you can see from this screenshot of my header page, I take full advantage of: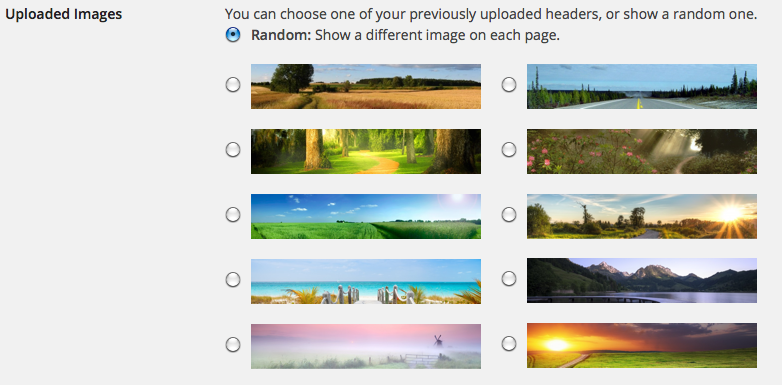 I've never actually been to any of the places on featured at the top of my page, but that's exactly why I've chosen such exotic images: My words can take me anywhere! I've even thought about including a fantasy style picture to greet visitors along my scenic route.
And where do I find all these lovely pictures? Stay tuned for tomorrow's post, the fabulous letter 'I'!
What's on your blog's header? How did you decide on the perfect header image? Should I incorporate a fantasy image on my header?
(Here's your link to the original post.)
I is for Image

Can you tell I'm excited about this post?!
Images are one of the funnest parts of blogging for me. My favorite posts are ones where the images that accompany the words have their own story to tell. Feathers flutter into an inkwell. Footprints trail over my thoughts. Eyes stare back at me as I contemplate my characters.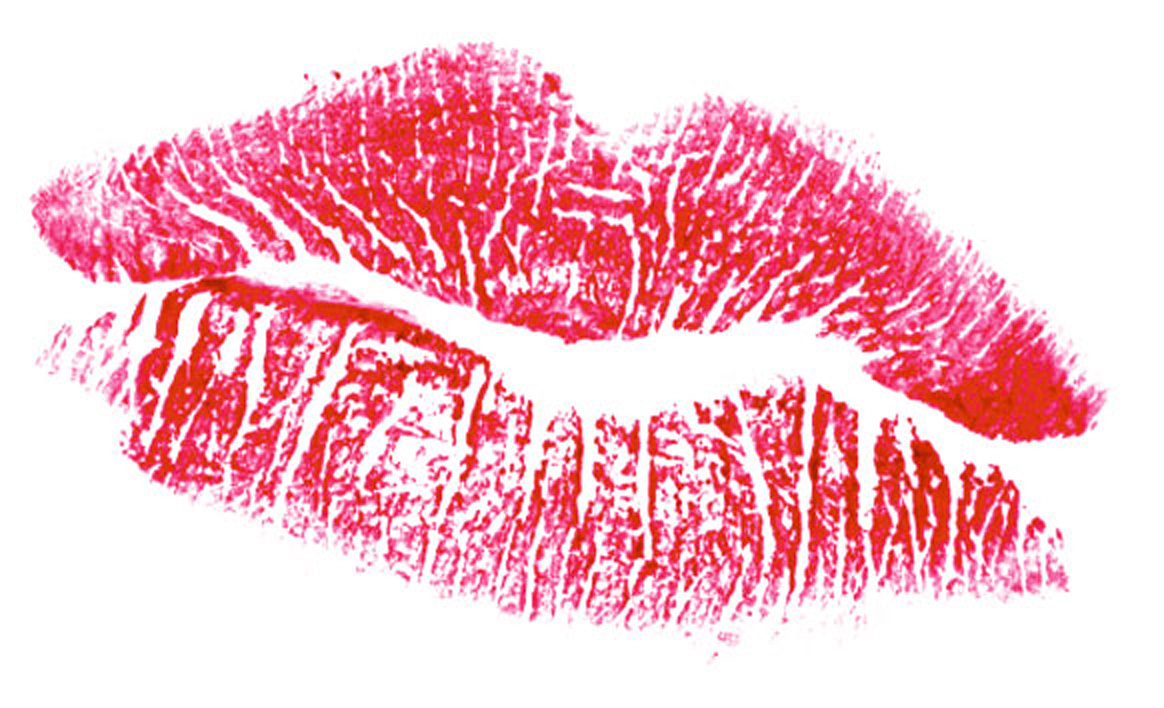 That's why I've amassed a selection of stock image sites, both free and those with a nominal charge, to feed my image posting fancy. I'll list some of my favorites here:
Stock.xchng is usually my first stop in an image search. The images are free, supported by ads for iStock images that appear alongside your image search. The quality of the free images is usually quite high. I credit all the contributors of the images I use, even though it's not always required.
MorgueFile, named after the files illustrators keep as reference material, is the second source I turn to. The images are good, and attribution is usually optional. I give it anyway, both to credit the contributor, and to remove any doubt about the source of the image.

Other free sources I rely on are Free Digital Photos, Free Range Stock Photos, and of course Wikimedia.
Sometimes I need something really special and that's when I turn to professional sites like Big Stock. There, I can purchase images for credits, starting at 99 cents per credit. The amount of credits needed to purchase the image goes up depending on the size of the image, but if you want a lot of larger images it's usually more cost-effective to go with a subscription plan for a month or two.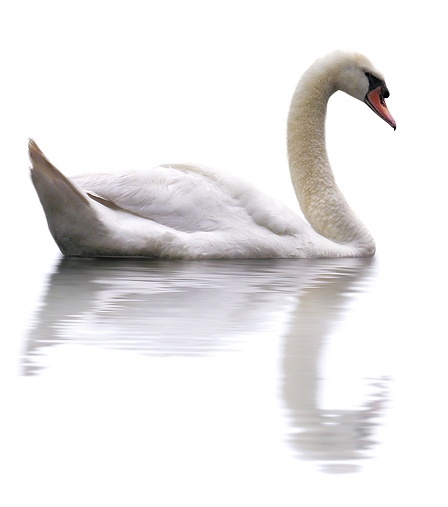 Recently I've also found some nice images at Stockfresh, and the prices are a bit cheaper than Big Stock.
I've got a bunch more sites, but my word count is getting out of hand, so I'll direct you to my blogroll, where I list all the image sites I've collected over the years.
How about you? How do you use images on your blog? Got any cool image sites to share with me?
(Here's your link to the original post.)
Kiss image courtesy of 'Widiwidi', eyes image courtesy of Ingrid Müller, both @ Stock.xchng, swan image courtesy of Gregorius GP Buir @ Big Stock
J is for JPEG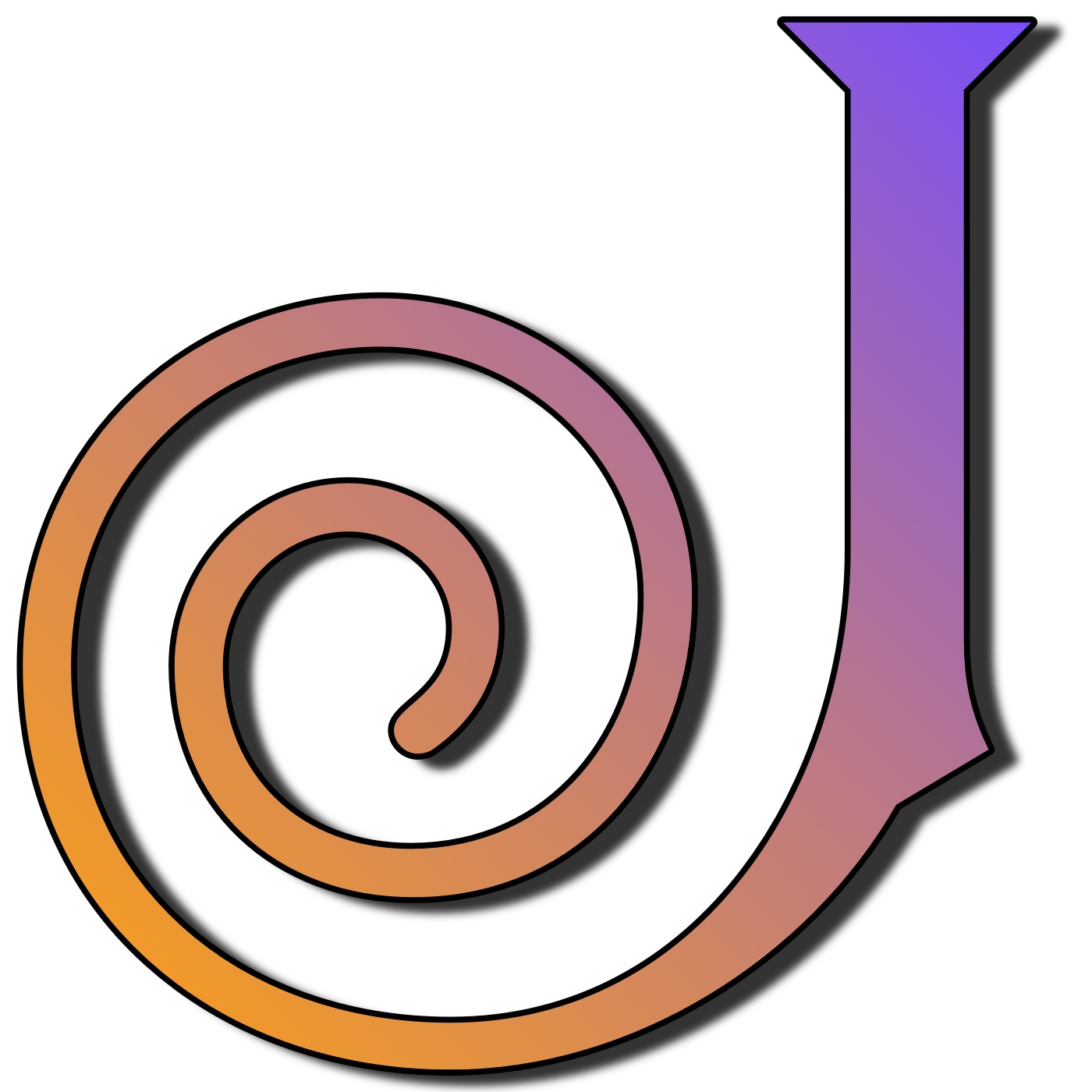 After yesterday's illuminating discussion about images, I thought it might be interesting to look at the format of the image files I use at A Scenic Route.
The format I end up using the most is the JPEG which stands for Joint Photographic Experts Group, the name of the committee that created this and other still picture coding standards.
This format is considered optimal for photographic images with rich/high colors, and since that's what I'm going for, it's become my favorite format.
One thing to remember when posting images is to decrease the size, not only to save space in the media gallery, but to decrease the load time of the blog page. Keeping the images crisp and bright while allowing the page load quickly is an art form all its own, and is known as JPEG optimization. I'm still working on that part!
What kind of image formats do you use on your blog? Have you ever given up on a blog page because it takes too long to load? (Hopefully not mine!)
(Here's your link to the original post.)
K is for Karma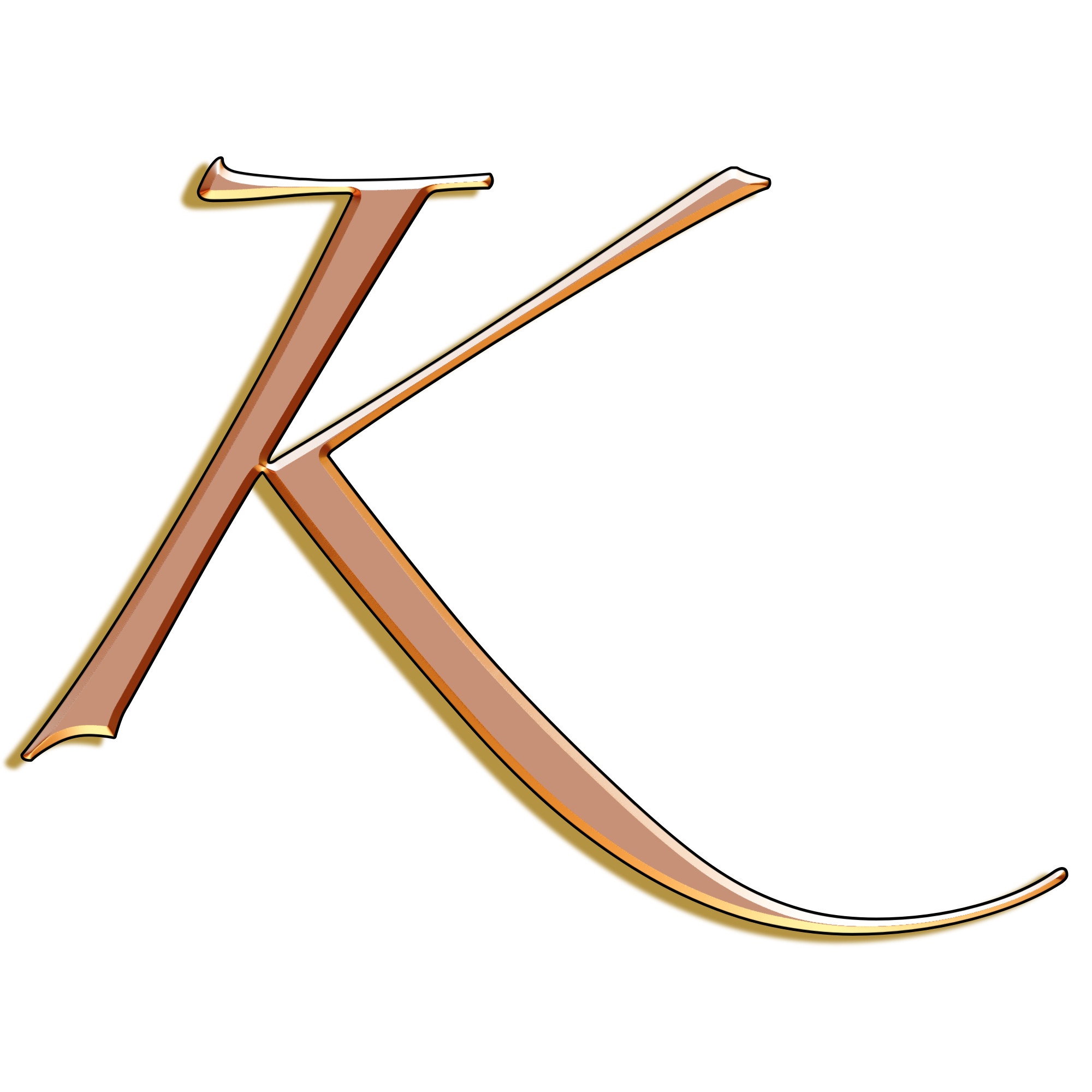 Today, for lack of a technical term that goes with the letter K, I wanted to talk a little about what makes the blogging world a happy place to be … what I call karma.
I'll come clean though. I had written a few things about what I believe good blogging karma is, but then I wasn't sure anymore.
I'm pretty sure it's good karma to check out bloggers who comment on my blog, and leave a comment if so inspired.
But, even though I think it's important to respond to every comment on my blog, I don't feel slighted if busy blog doesn't respond to my comment. Thanks to the A-Z Challenge, I know how time-consuming it can be to reply to every single visitor!
I also think it's good karma to thank another blogger who inspired a post and to link back to their blog. If I learn something interesting, and it causes me to post on a similar topic, I'm happy to link my readers up with some further information.
What about blog awards? Is it horribly bad etiquette not to accept every award that comes one's way? I've accepted a few, but sometimes, if it doesn't fit my schedule, I've had to hang my head in shame and leave the award unclaimed. I know that I'm not upset if someone doesn't accept mine!
So, I'm curious. How about you? Do you do your best to visit everyone who stops by your blog? What do you consider good blogging karma?
(Here's your link to the original post.)
L is for Link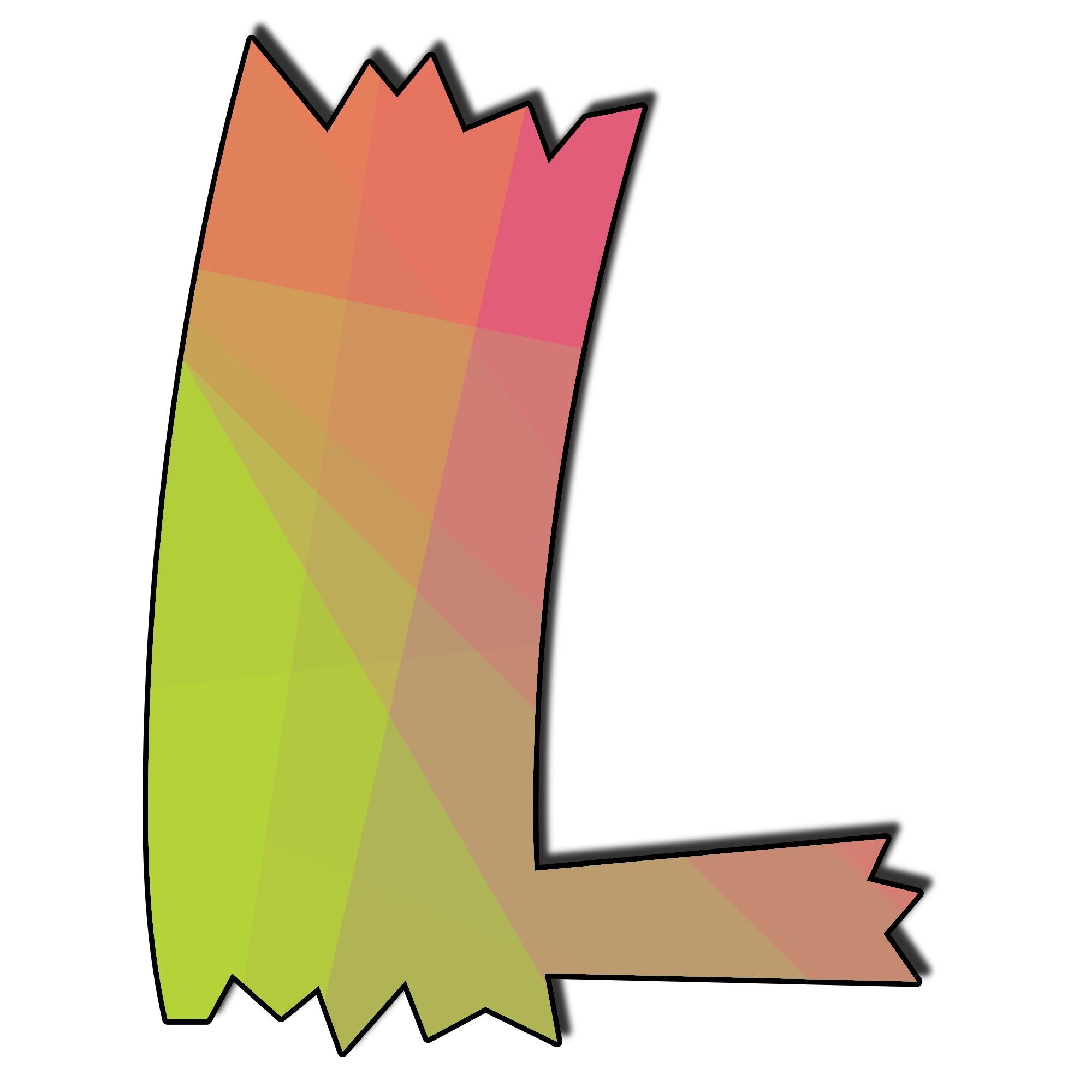 Links are the impulse purchase of the blogging world. Want to know more about that highlighted name, concept, or post? Just click the link and the worldwide web will whisk you there in seconds. Not only are links convenient for the reader, but I've only recently learned they improve the SEO ranking of the blog that sports them.
The drawback? In my opinion, too many links dilute the impact of the post itself, drawing the reader's attention this way and that, until he gives up in frustration of ever getting to the point. It's like going to the grocery store for a gallon of milk and being assaulted by displays for chocolate covered strawberries and fresh pizza by the slice at every turn.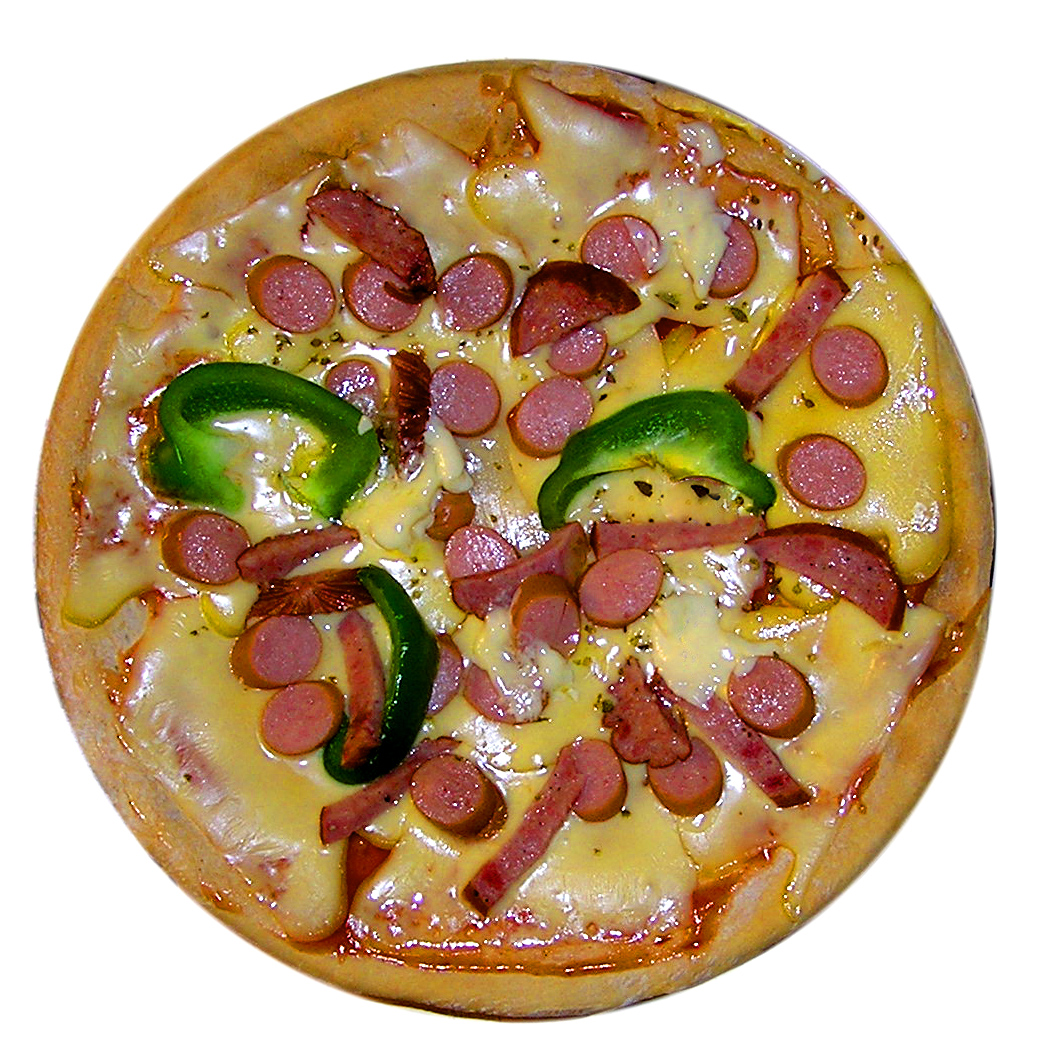 In any case, adding the links to a post is easy. Simply highlight the word or phrase that you want to connect to the new site, and a grey chain link will activate in the tool bar.
.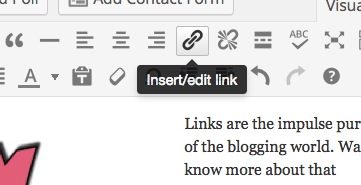 .
.
.Click on the chain link to bring up the Link window then enter the destination site, along with a title you'd like the reader to see upon hovering above the link before committing to clicking over.
See how easy that is?
How about you? Do you sprinkle your posts with lots of links? Or do you find an overabundance of them annoying?
(And … here's your link to the original post.)
Pizza image courtesy of Michal Zacharzewski @stock.xchng
M is for Muse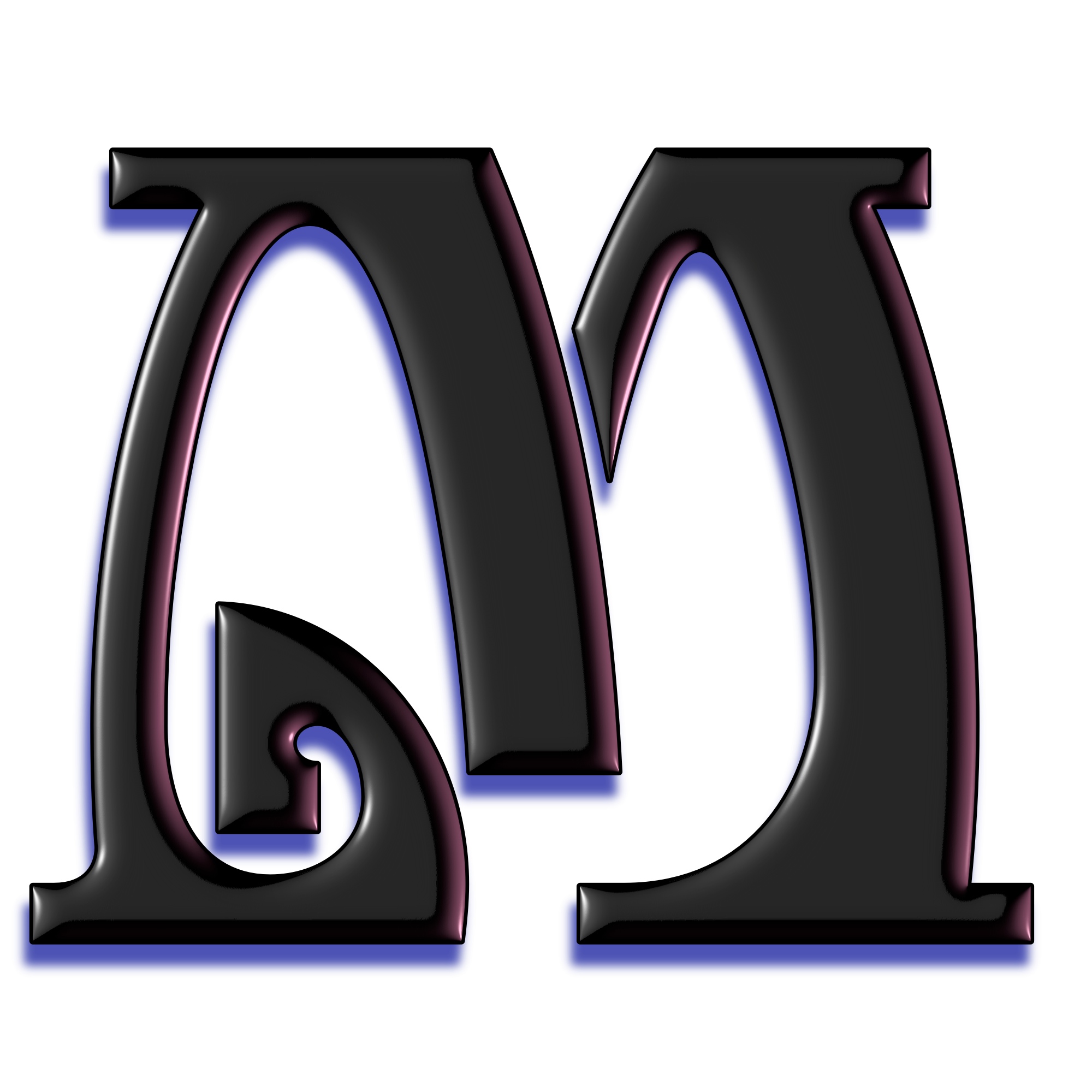 I sat down to write my letter M post about margins– or media–or menus …
Umm, no.
The letter M is well represented around here by the Muse, so I guess I should just relent and talk about him!
His name is  Morpheus, as in Prince of Dreams, although I often simply refer to him as 'M'. He looks a bit like Neil Gaiman's 'Dream' character in The Sandman and usually comes stomping across my pages wearing his black rock and roll boots, smelling of rain, wildflowers and weed, all the while chuckling at my stubborn determination to get some writing done.
He's got unruly black hair, a pierced tongue, and wears too much eyeliner. And he's got wings.
Sometimes he rearranges things while I'm away from my stories, and when I come back, it all fits together better than I had imagined. How do I know he was there, and that it wasn't just me in a flurry of inspiration?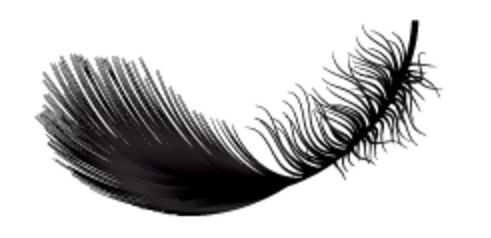 I find feathers.
If you stick around here, you're bound to catch him giving me a hard time and helping me come to terms with this stuff they call fiction writing.
Do you have a muse? If so, does your muse talk to you? Or am I just nuts?
(Here's your link to the original post.)
N is for Notifications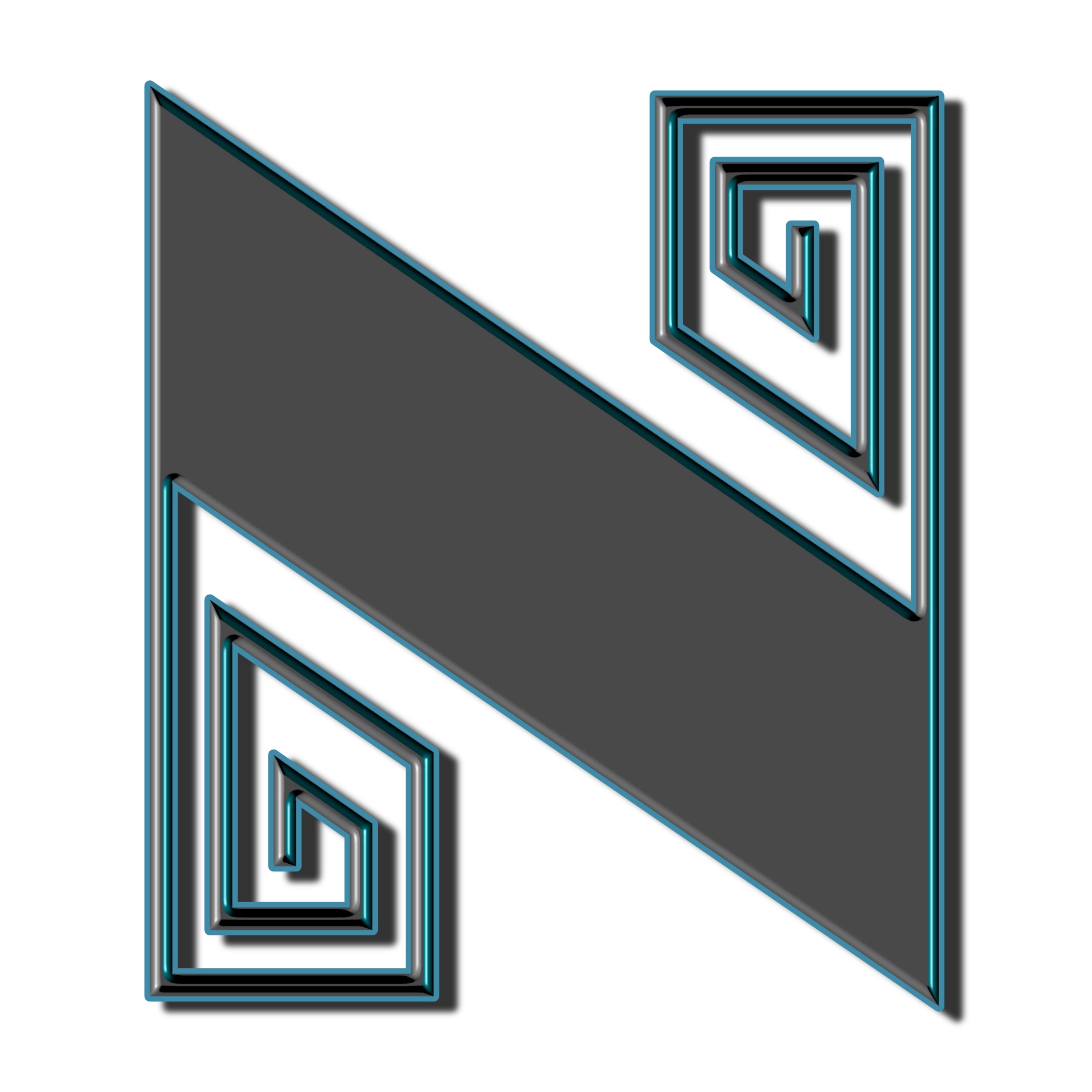 Want to know when your peeps stop by the blog? Then it's time to set up your notifications.
You'll find that option and more in the WordPress discussion settings, where you can fine tune exactly how much interaction happens between the blog and your email.
Do you want visitors to leave a name and email before commenting? Do you want the comments left open for an extended length of time? And how deep do you want those discussions to go? Is seven levels just too much conversation?
Comments, likes, reblogs and new followers can all be set up land to in your Inbox unless you disable these functions. And, if you're out and about, you can even reply to a comment via email. Now there's really no excuse for not replying to your comments!
Here's a shot of what my settings look like: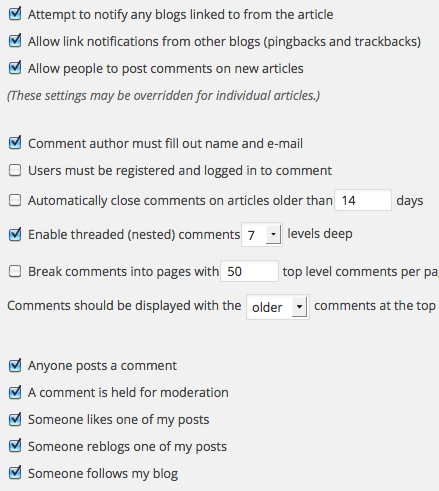 I have everything pretty much wide open. Maybe I'm just insecure, but it still makes my day when someone stops by and likes or follows something I've written!
How about you? Do you hang on every visitor, hoping for some blog-lovin'? Or do you prefer to wait until you're back in front of your blog to see who stopped by?
(Here's your link to the original post.)
O is for Options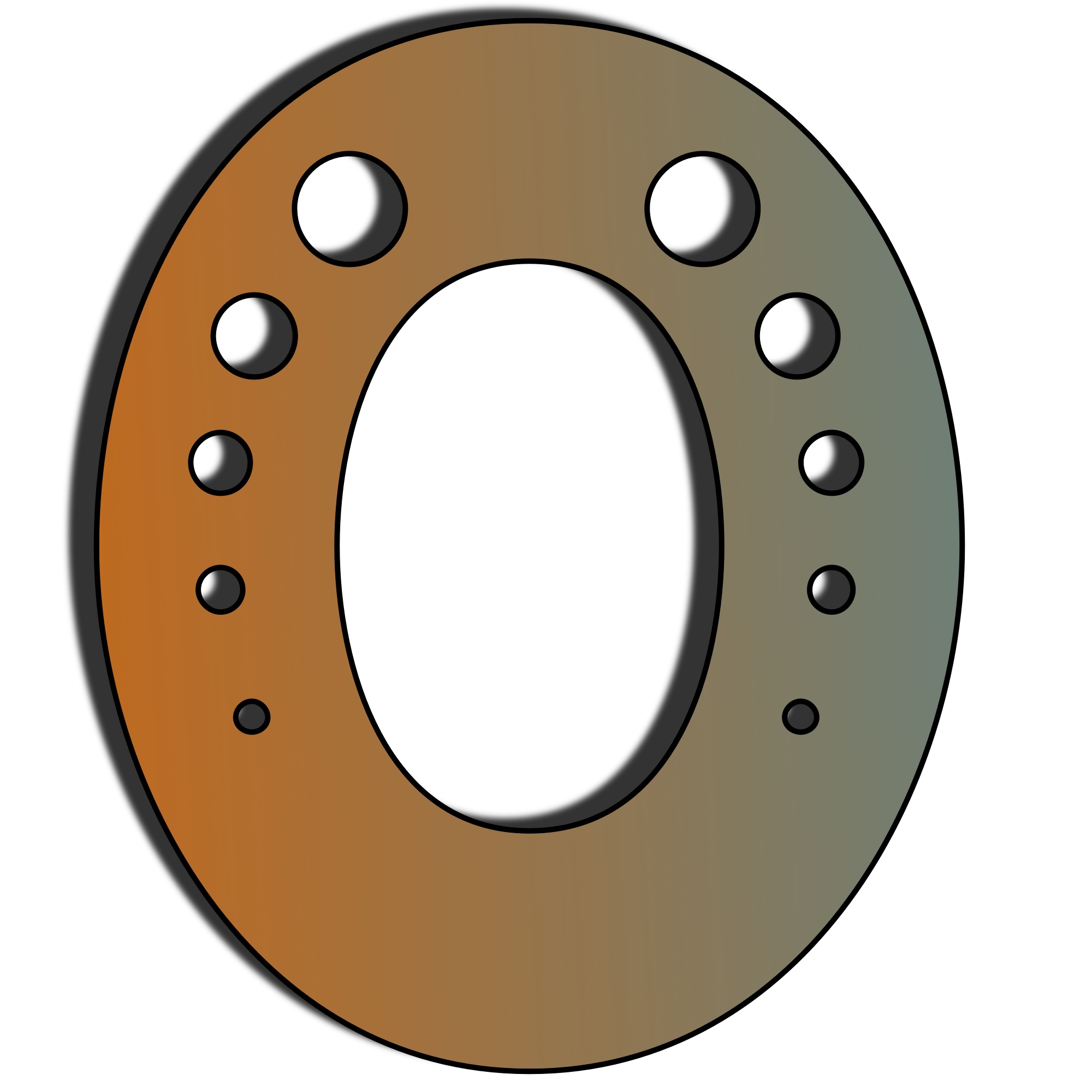 At first glance, backstage at a WordPress blog can look pretty intimidating.
Blue and grey buttons are everywhere. A big black bar hangs ominously overhead. A sidebar with little grey icons climbing up its length nudges at the words on the screen.
How is a writer supposed to think with all this junk on the desktop?
Fortunately, you have options!
There are a multitude of ways the dashboard can be configured when composing posts to eliminate the clutter and give a clearer view of the words and pictures.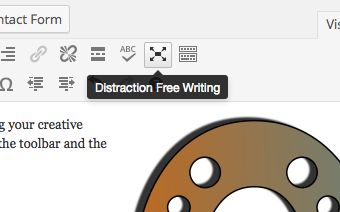 The first of these is the Distraction Free Writing mode accessed by clicking this button with four arrows on the toolbar.
Suddenly, whoosh!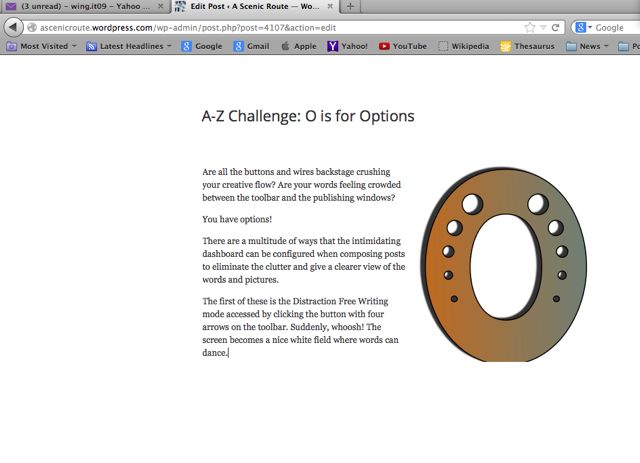 The screen becomes a nice white field and your words can march across it like ants through a marshmallow factory. When you're done composing your post, hovering at the top of the screen reveals a toolbar. Just click Exit fullscreen and the magic portal will take you back to the regular dashboard.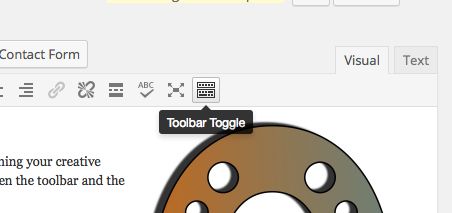 Another feature that I only recently discovered is the toolbar toggle button. Clicking on it hides or reveals what used to be called the kitchen sink, where you'll find functions like the undo, text color and special character features.
For those of you who like to show off your html skillz, WordPress has an option just for you. Merely click the 'text' tab, and instead of the WYSIWYG interface, you'll be presented with something that looks like this: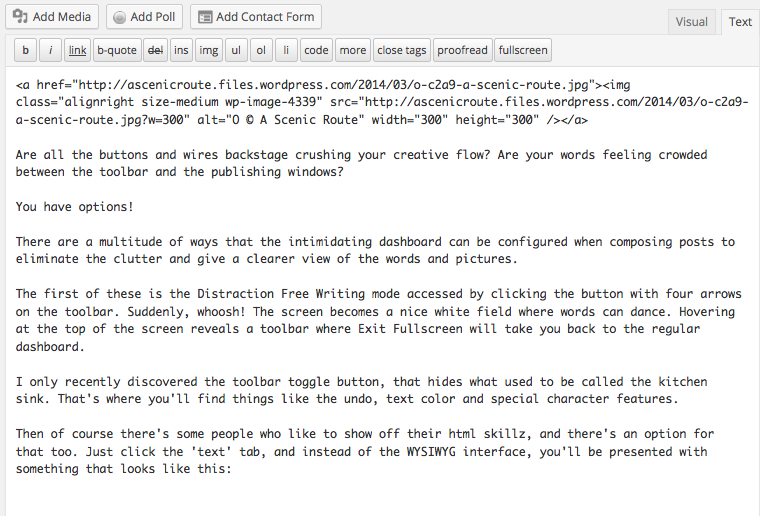 Yikes!
That's just a few of the screen options I've encountered in my WordPress adventures. How about you? What kind of options do you use in your blogging endeavors?
(Here's your link to the original post.)
P is for Poll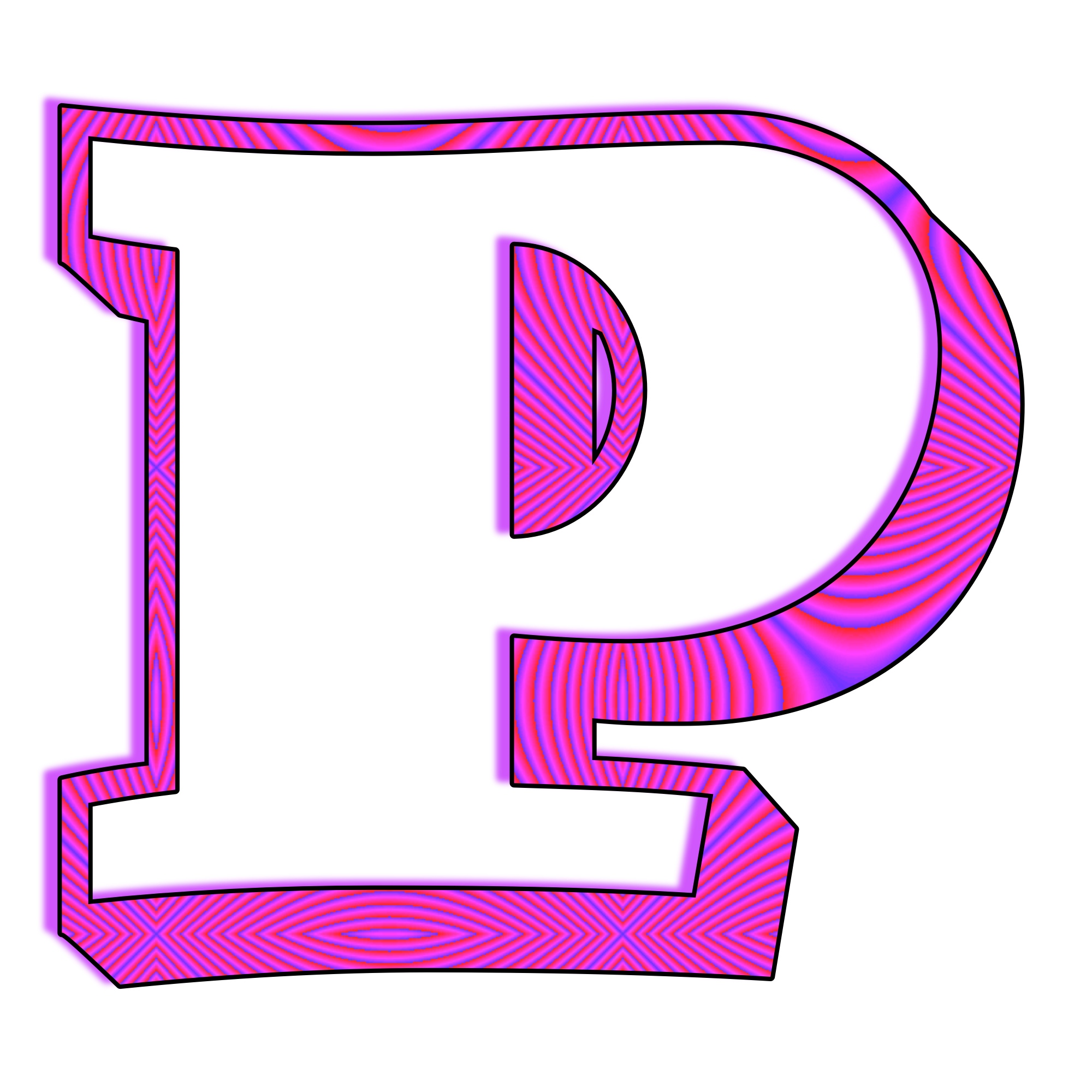 Actually, I've always wanted to do a poll, so how about I take the leap today? Let's talk about the A to Z Challenge. Tell me what you think:
[polldaddy poll=7917619]
That was easy! All I did was click on the 'Add Poll'  button at the top of the post: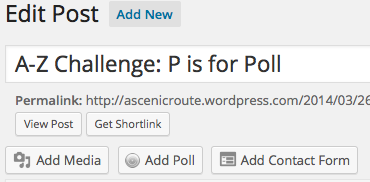 From there, I got a menu where I could fill out my questions and answers. I could even select one of twenty different PollDaddy style templates. I chose an island theme of course!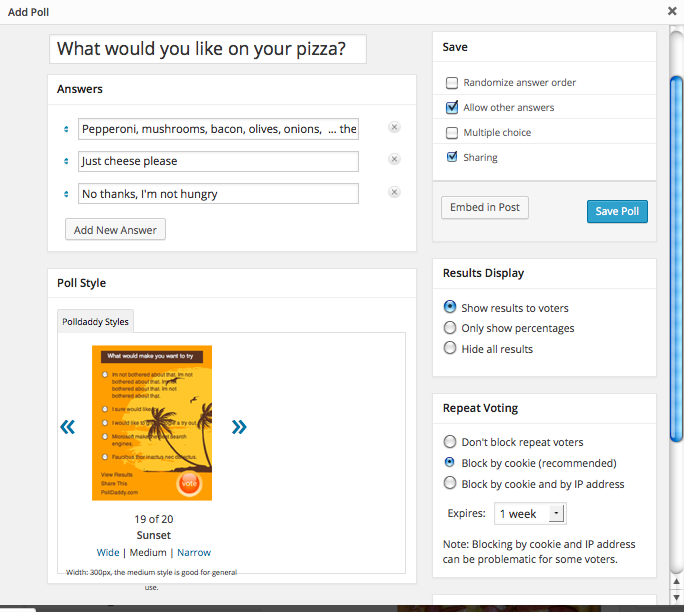 Have you ever done a poll on your blog? Do you agree with the results of my A-Z Challenge poll?
(Here's your link to the original post.)
Image courtesy of Michal Zacharzewski @stock.xchng
Q is for Quote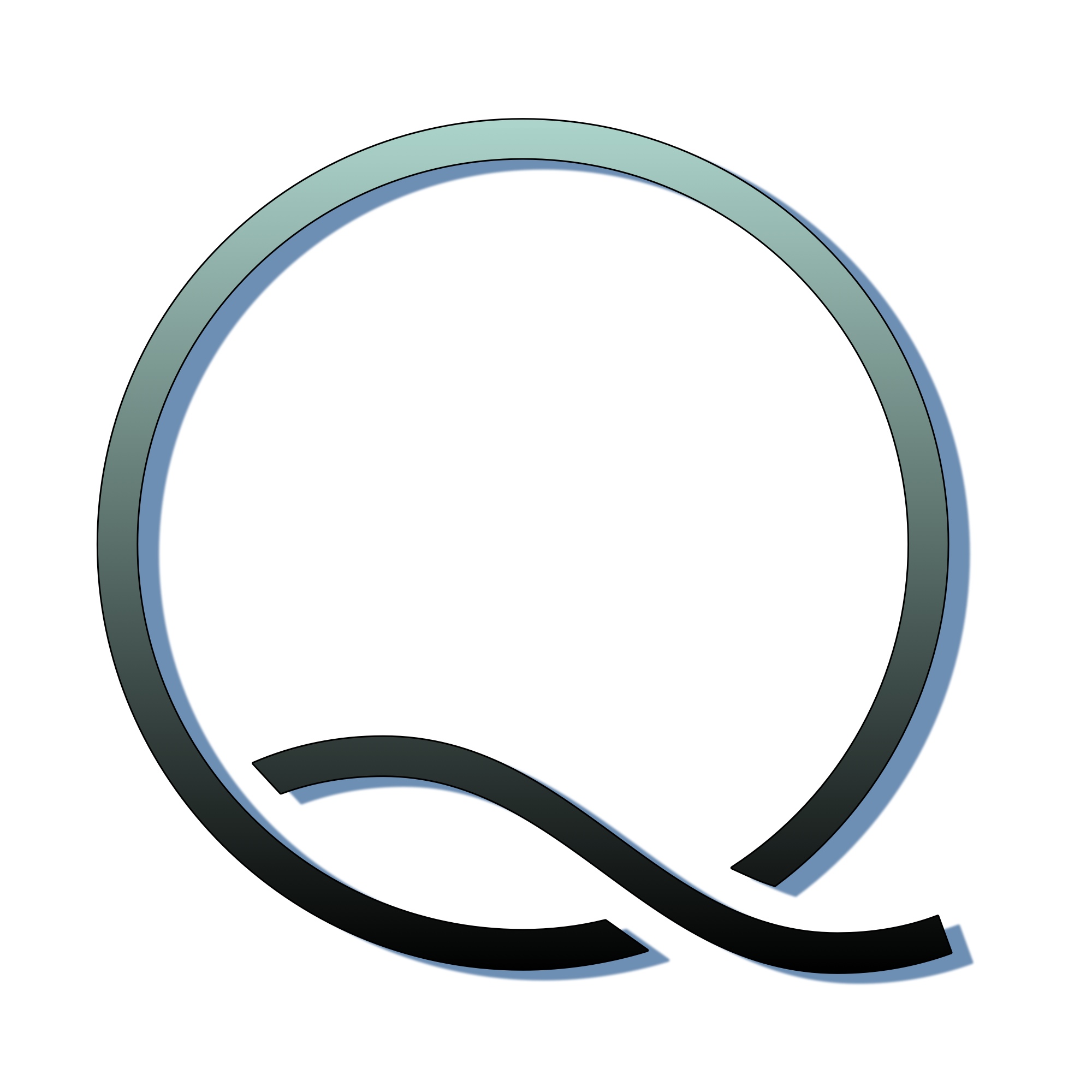 I've always considered it good manners to be very clear when the words I'm posting belong to someone else–even when the words are my own, but belong in a story …
That's where the quote box comes in handy.

My theme determines what the quote box will look like, and mine happens to be a beautiful shade of sepia that looks especially enticing when set off with feathers.
How about something Muse-worthy?
"Writing and reading decrease our sense of isolation…We are given a shot at dancing with, or at least clapping along with, the absurdity of life, instead of being squashed by it over and over again. It's like singing on a boat during a terrible storm at sea. You can't stop the raging storm, but singing can change the hearts and spirits of the people who are together on that ship." ~ Anne Lamott, Bird by Bird: Some Instructions on Writing and Life
How do you credit someone's words on your blog? Do you have any favorite quotes to share?
(Here's your link to the original post.)
Feather image courtesy of Gerla Brakkee @stock.xchng
R is for Reader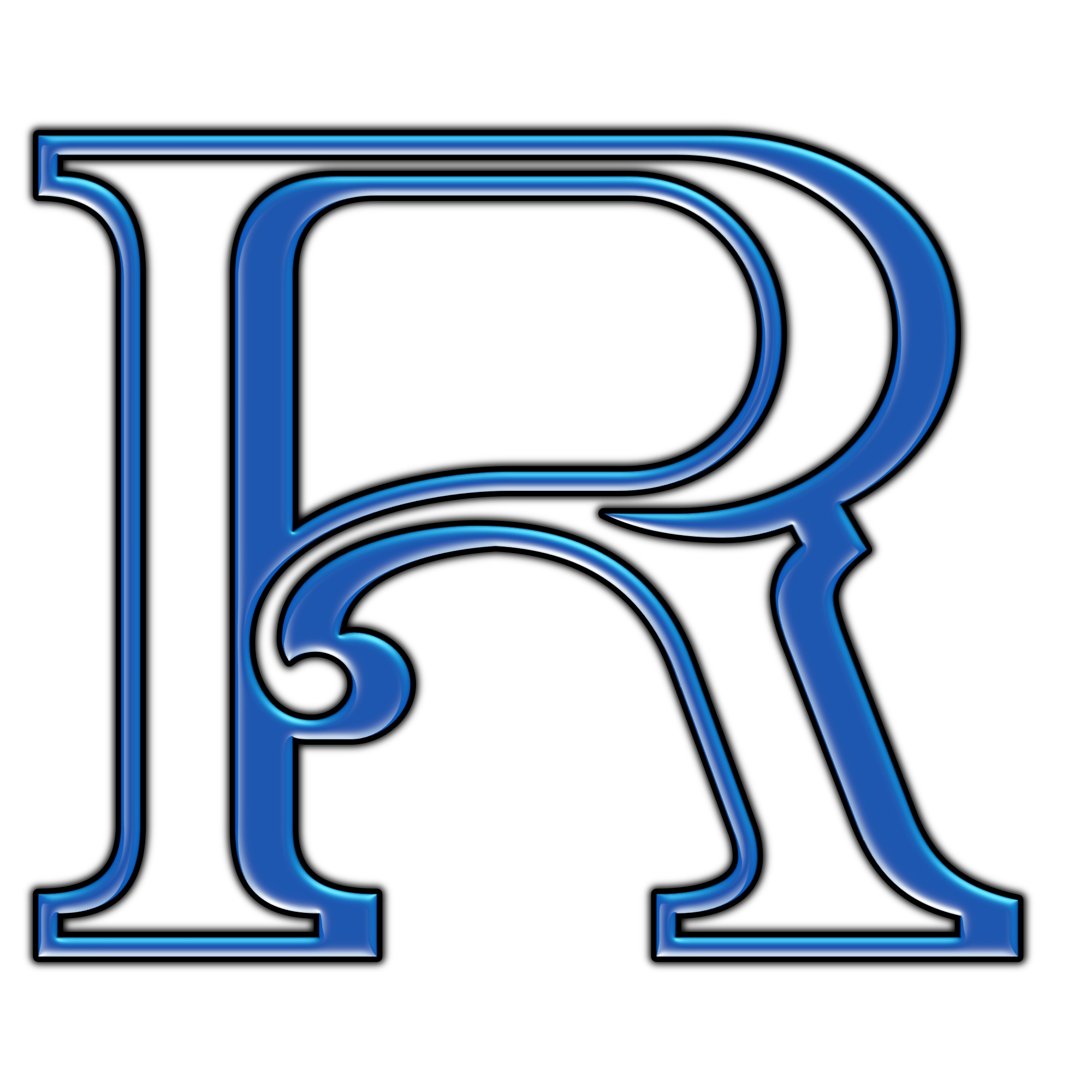 What's the first screen that comes up when I type the WordPress address into my browser? Not my blog. Not Freshly Pressed. Certainly not the Stats page.
It's the Reader.
This is a great place to check out the latest doings of my WordPress buddies, especially because the featured images and short introductory paragraphs provide an easy way to see what the WordPress world is up to. From there the rest of the post is just a click away, and it's a piece of cake to leave a like or even a comment.
It's also easy to find the comments I've left and scan any responses by clicking on this menu, conveniently located on the right hand side of the margin: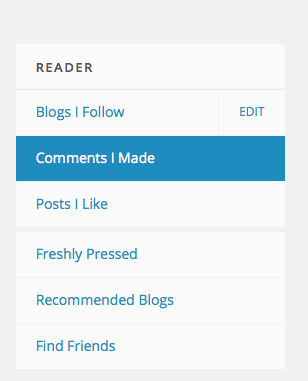 The only drawback of the Reader (besides it being a great way to lose a half an hour!) is that my Blogger friends are not represented, and so to be thorough in my blog perusal, I need to check my email as well.
I'm curious though: what is your preferred way to catch up on your favorite blogs? Is there an equivalent for the Reader on Blogger? And how do you escape the vortex of distraction commonly referred to as the blogosphere?
(Here's your link to the original post.)
S is for Statistics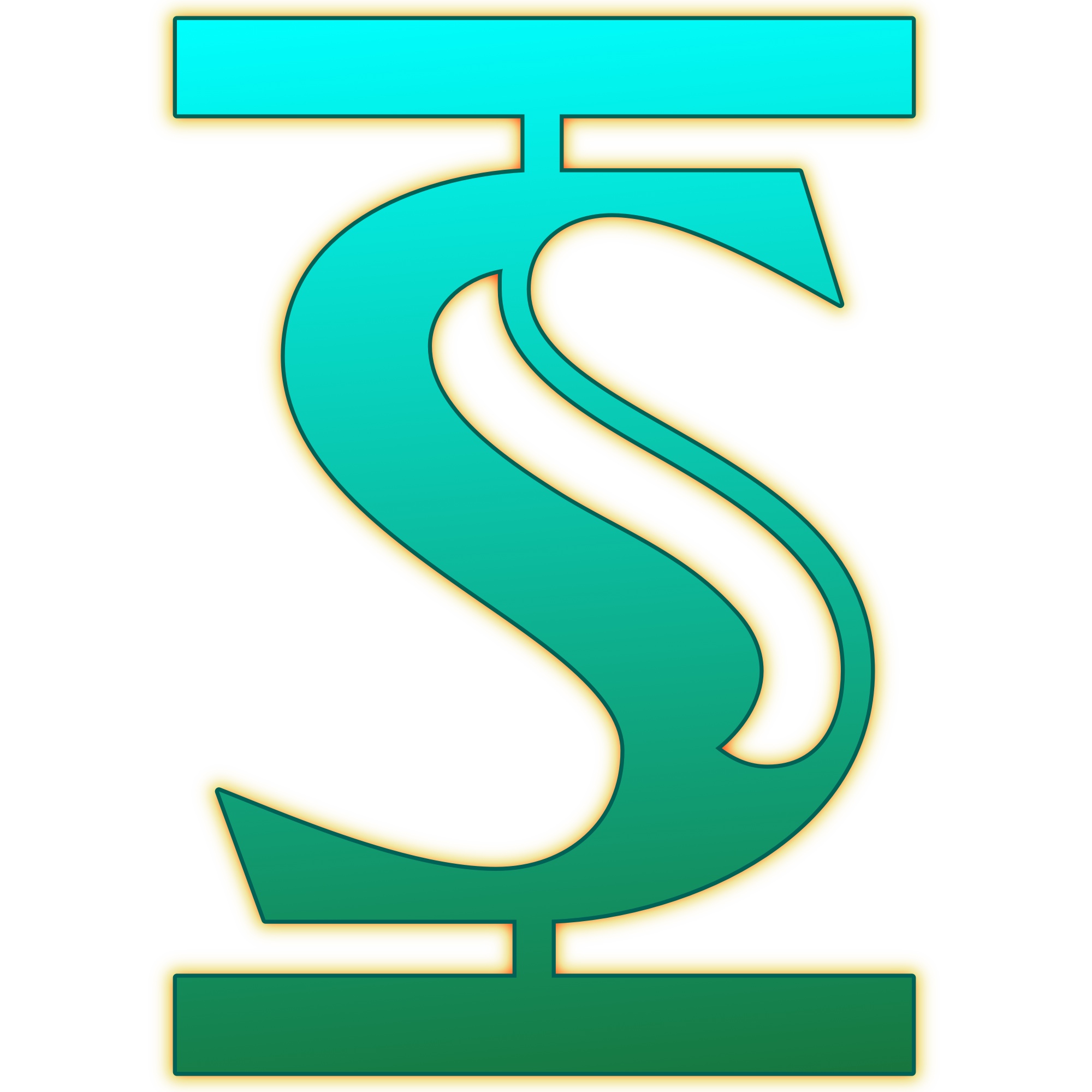 Is there anybody out there?!
My WordPress statistics will tell me. Not that I spend much time analyzing these kinds of numbers. Maybe it's just me, but a heartfelt comment means so much more to me than a bunch of disinterested hits, or worse, a barrage of nonsensical spam.
But, I bet you're wondering what my numbers are over here, aren't you?
Prepare to be underwhelmed. As of this writing, (before the awesome A-Z challenge!) I have 184 amazing followers. My modest goal is to have two hundred by the end of the year.
Since I've been at this a while though, I've amassed a decent number of comments and posts.

And my chart is humming along at a slow but steady rate:

Almost ten thousand views! Is that a lot?
But wait, things have sure perked up around here ever since the A to Z challenge! Look:

Still not impressed? Oh well, it's the quality that counts around here, not the quantity …
How about you? Can you wow me with your stats? Or are you like me, and pretty much oblivious to them?
(Here's your link to the original post.)
T is for Theme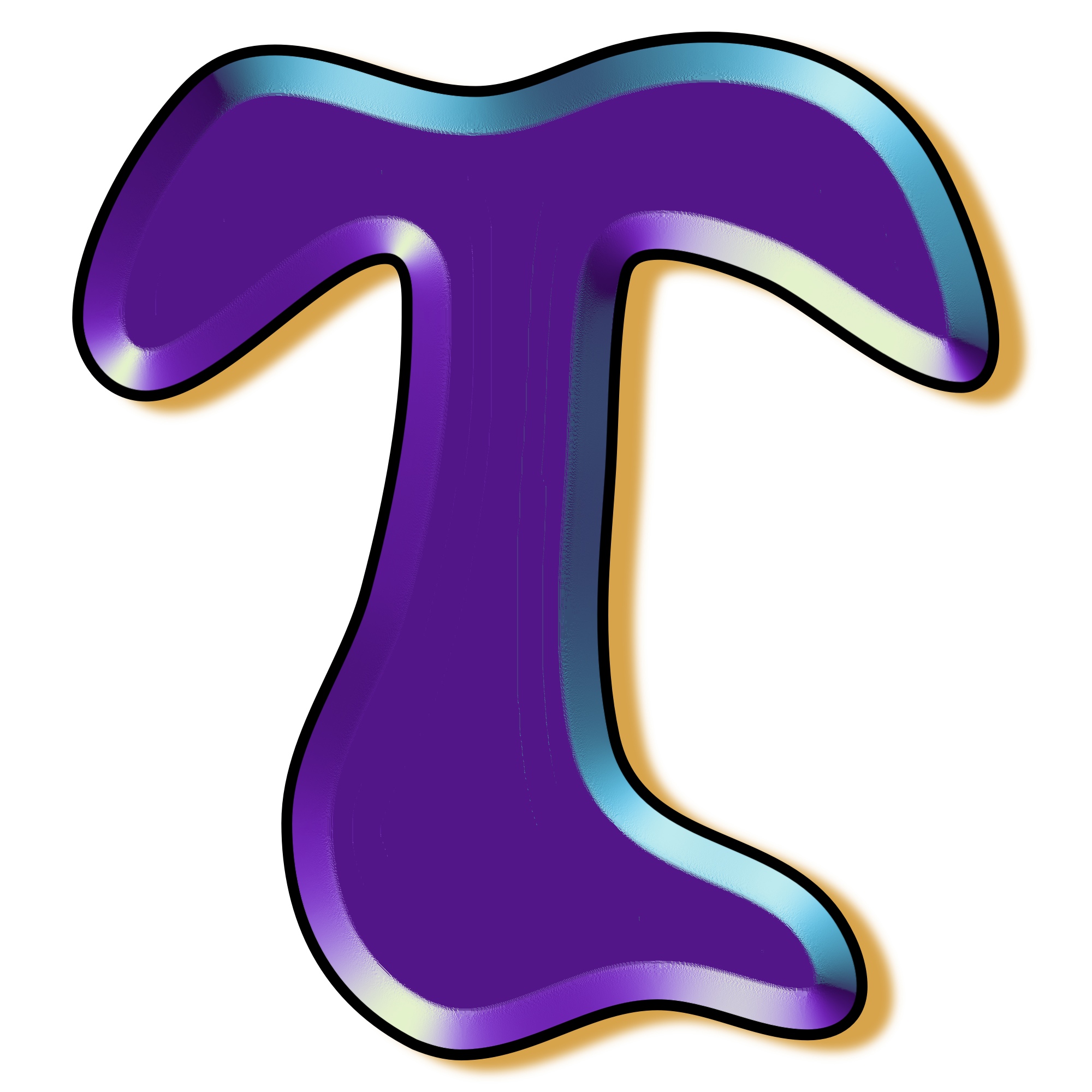 I was lucky when I met my WordPress theme. From the very first post, when I slapped a silly image on the screen and wrote my tentative words, the Vigilance theme has been my stalwart companion.
I was immediately enamored of the randomized header feature and the clean white background that would allow my images to pop out nicely. But as our relationship matured, I discovered other handy features like the grey quote box and learned how to publicize my posts through Twitter.
After three years of semi-regular blogging, Vigilance has never let me down, centering my images, organizing my paragraphs, accepting my wacky fonts. No matter what kind of weirdness I throw at it, my theme makes it look like I know what I'm doing.
What's this? WordPress is retiring my theme?! Say it isn't so!
How will I find another theme as sharp and clean as Vigilance? Will my Vigilance theme feel neglected if I try out different themes for size?
I don't know, but for now, I'm sticking with it!
How did you decide upon your theme? Have you ever had to change it?
(Here's your link to the original post.)
U is for Unsubscribe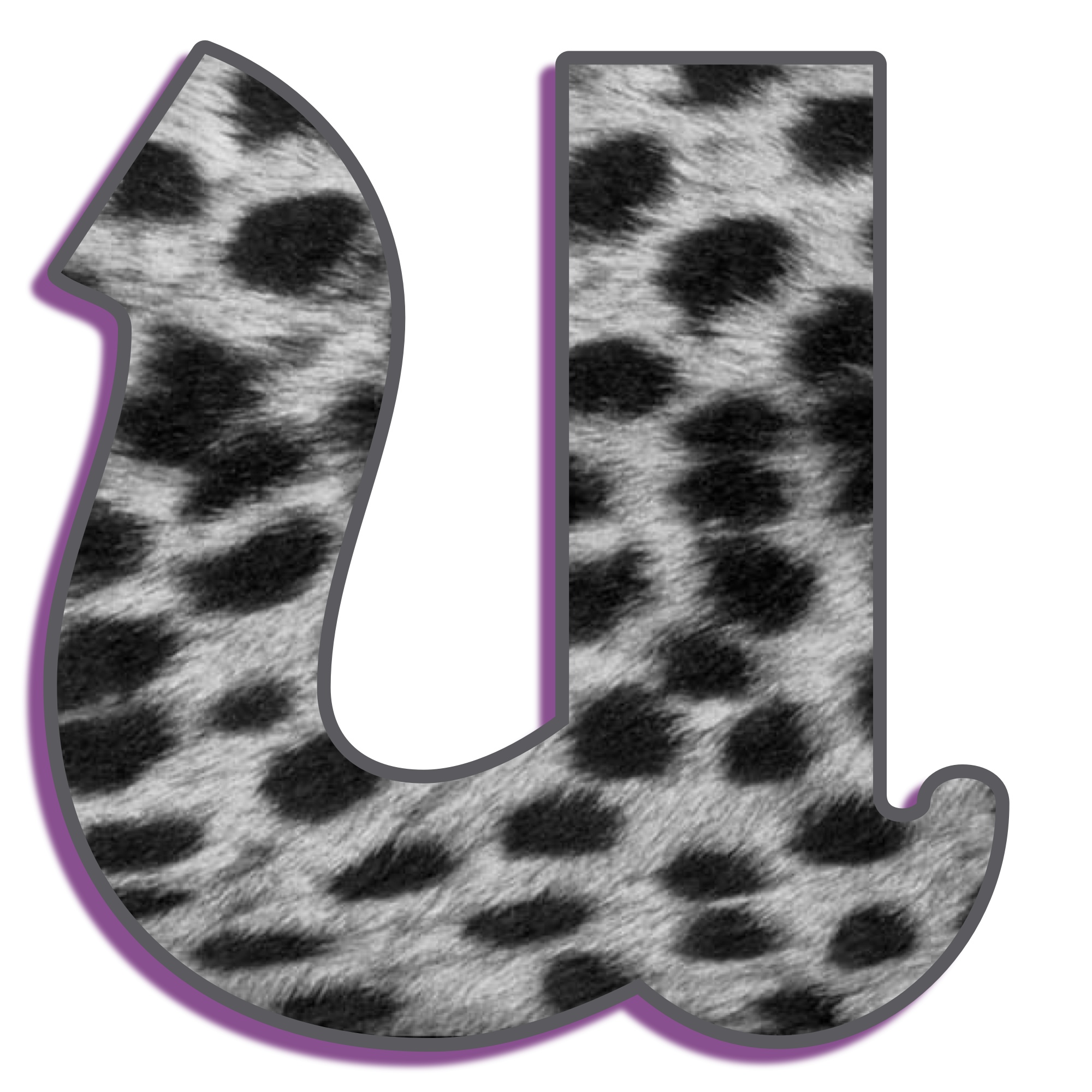 Just when things were getting all warm and fuzzy …
But sometimes as they say, "It's not you, it's me," and it's time to sever my ties with a blog that sours my day instead of brightening it.
There's a button for that. It's called unsubscribe.

Have I unsubscribed to a blog or two? Yes!
In my case, the usual suspects were at fault: Too much politics, or posts that cut down other writers, or even flat-out too much posting. I was drowning in a deluge of thrice daily posts imploring me to buy a book, and another book after that. I just couldn't take it any more!
For the most part though, it takes a lot to drive me to unsubscribe.
And, as much as I try not to stress about it, I know there will be times when my message won't resonate with a reader, when my banter becomes banal, my alliteration annoying– or when my Muse has one too many rants. It's a free worldwide web. There's room for all of us, but all of us won't necessarily like each other.
How about you? What is the final straw that makes you hit the unsubscribe button? Has something you've written ever caused someone to unsubscribe?
(Here's your link to the original post.)
V is for Visit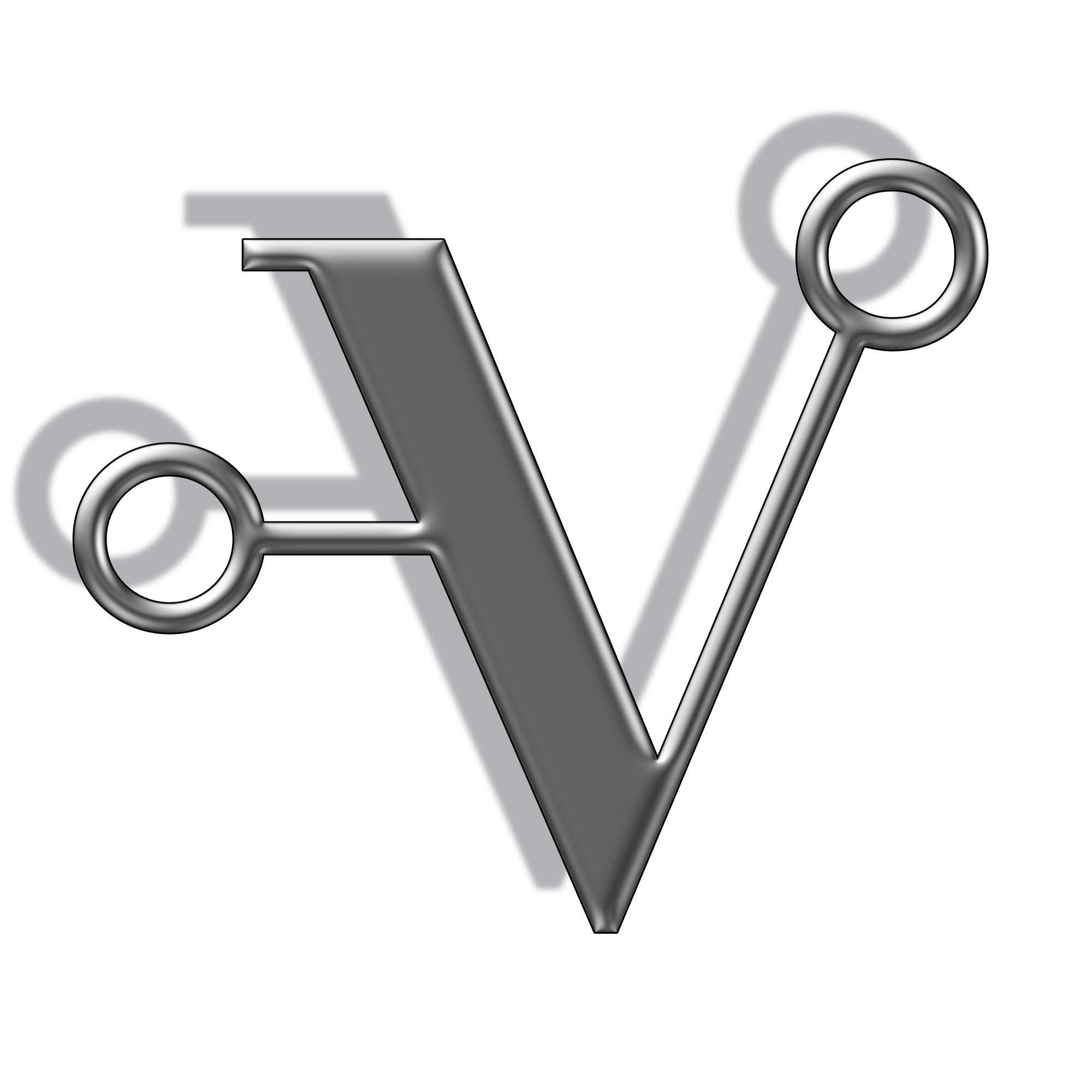 Sometimes hopping onto the worldwide web feels like the world's biggest cocktail party, with the only exception being that  I can attend wearing my fuzzy slippers!
I can choose from blogs that discuss almost any topic. Writing fiction? Baking a stollen? Flying a dragon-shaped kite? Chasing tornadoes? There will be a blogger who's devoted pages and pages to his passion.
But what about the etiquette of visits? Is it polite to leave a comment? Is a Like an appropriate token of appreciation?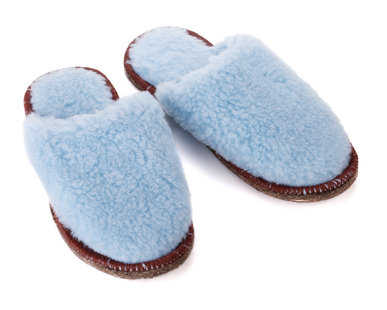 In the interest of saving time staying sane, I've had to establish a hierarchy of blogging friendship. Bloggers who share the same passion as I do-writing fiction- become instant buddies; I comment and subscribe. Fellow fiction writers who comment on my blog receive a return visit, and more often than not, I will follow.
But how do I decide whether or not to visit all the other blogs I follow via email? While I never miss reading a post from my favorite movie blogs, or writing craft blogs like Larry Brooks and Chuck Wendig, or even my favorite cat blog, Traveling Cats, I rarely visit them.
After all, I can't talk to everyone at the cocktail party; it would wear me out!
How about you? Do you visit all your blog buddies? Or do you sometimes stay at home and enjoy their posts from the comfort of your Inbox?
And, what is your blogging footwear of choice?
(Here's your link to the original post.)
Slippers image courtesy of Evgeny Karandaev @StockFresh
 W is for Widget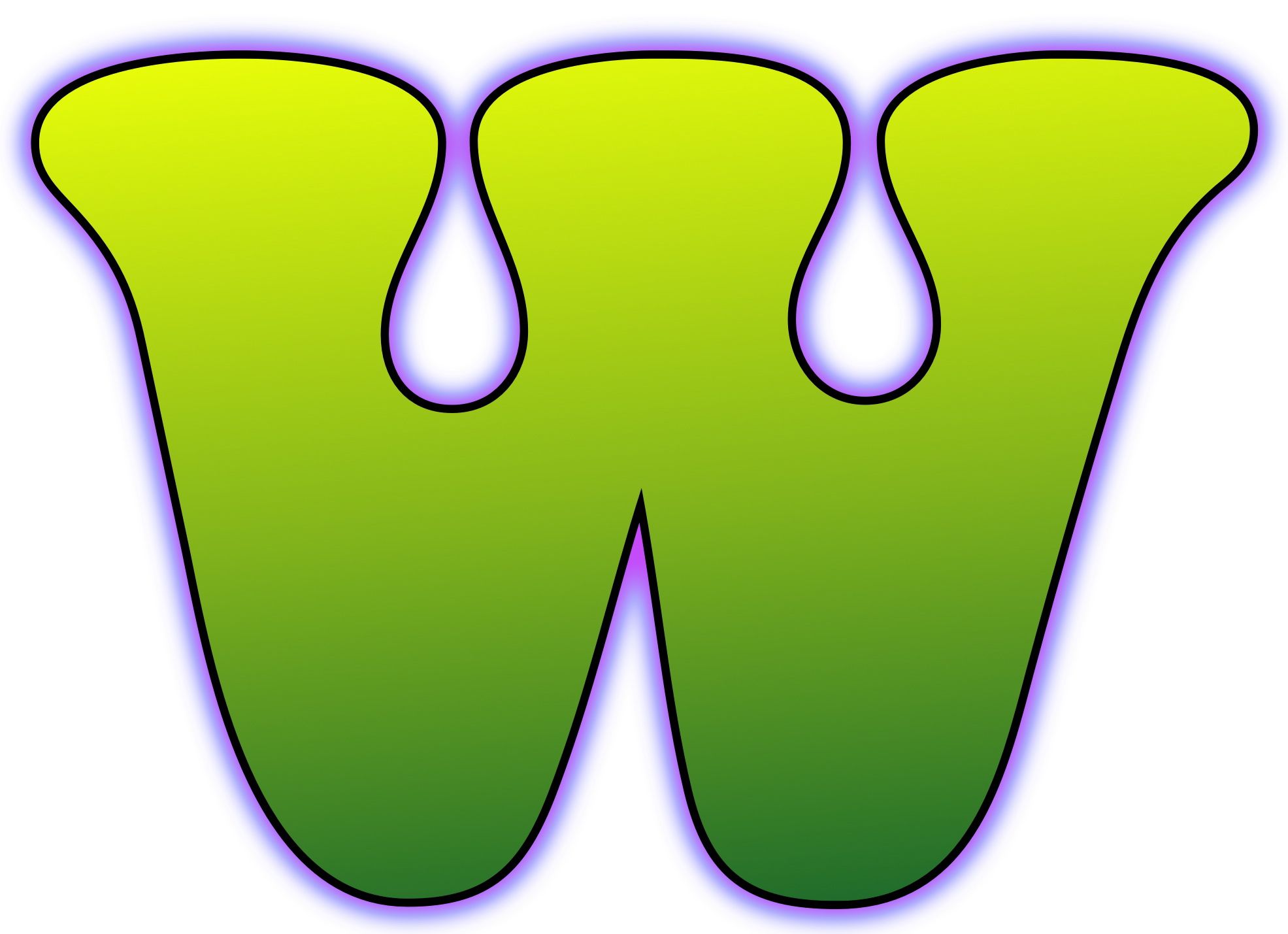 I don't think I've ever met a widget I didn't like. These amazing mini applications do everything from display my mounting word count to help visitors find other members of my blogging community.
Where does one find these cute little buggers?
In the Appearance category! Just click the menu and the page loads to show the 'Available Widgets' on the left side of the screen. To activate a widget, simply drag it from the 'Available' column into one of the columns on the right side. And don't worry about using them up. The 'Available Widgets' column always repopulates itself. I don't know how it does that, maybe the widgets throw a party when I'm away…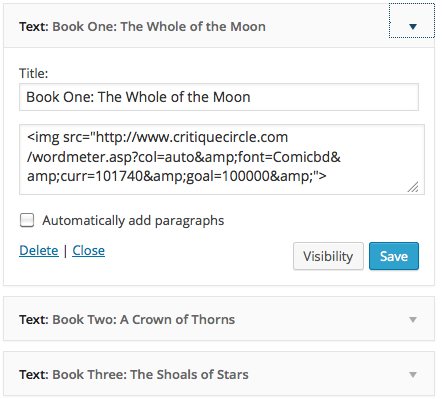 Anyway, each widget can be opened with the triangle on the right, where it will display all the knobs and wires boxes and menus inside.
I like a busy sidebar. Image and text widgets display everything from the disposition of my Muse to my myriad WIPs and their various stages of incompletion. Even my hard-won A to Z badge has earned a place on my sidebar. I also have the requisite Follow Blog widget, and the My Community widget is a favorite of mine as it displays the avatars of all my blogging friends. I even have a calendar of my latest blog offenses posts.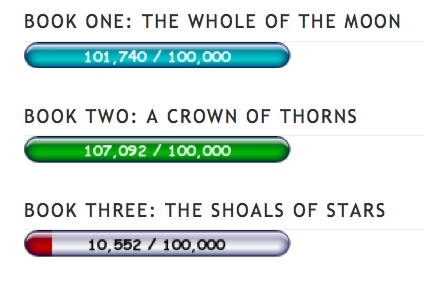 I know some bloggers find a crowded sidebar to be distracting, and I get that, but for now, having my badges next to my words inspires me to more confident blogging. Besides, they're colorful!
Do you like to put lots of badges in your sidebar? Or do you prefer the sleek, minimalist look?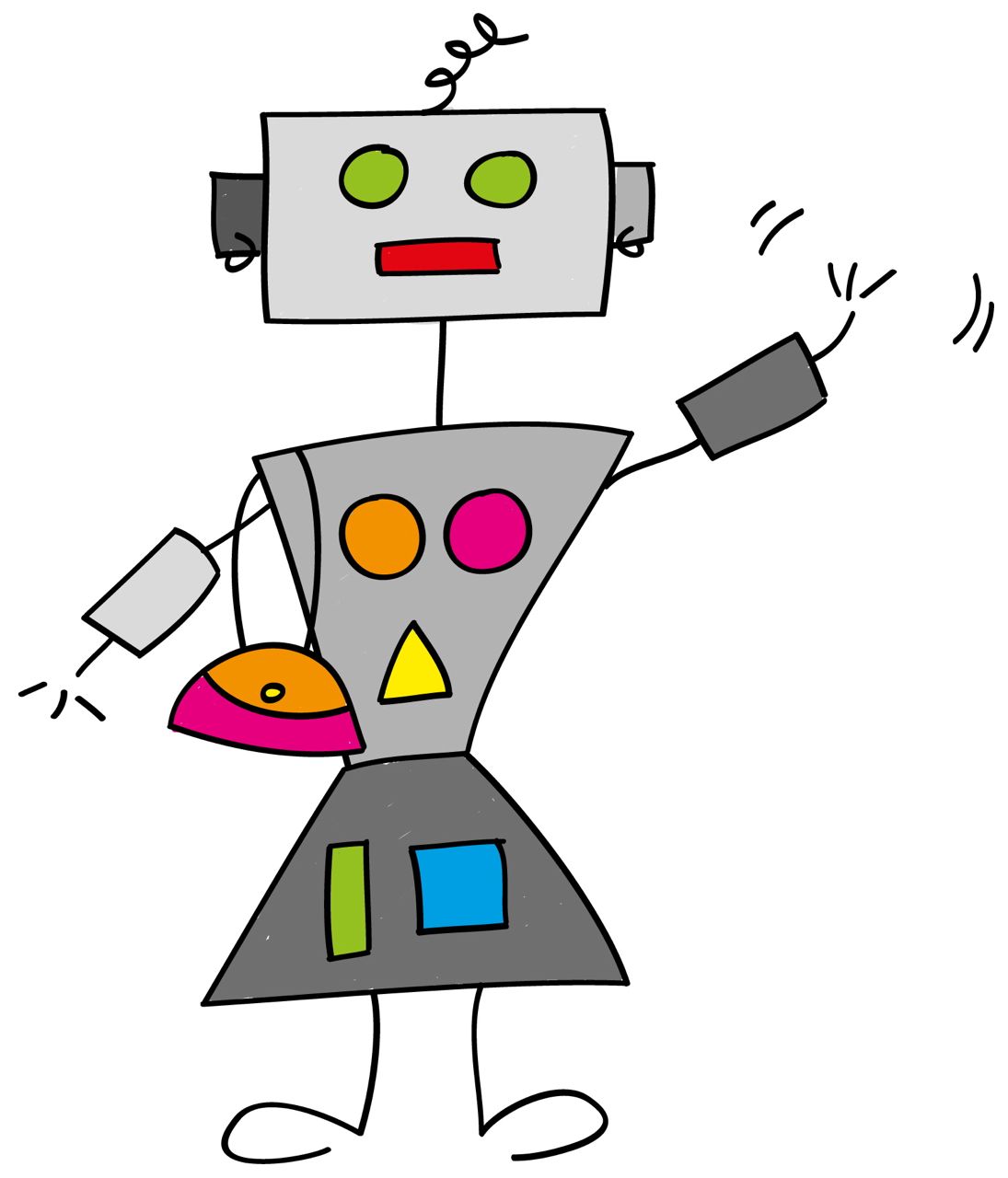 (Here's your link to the original post.)
Robot images courtesy of Cécile Graat @ stock.xchng
X is for .xml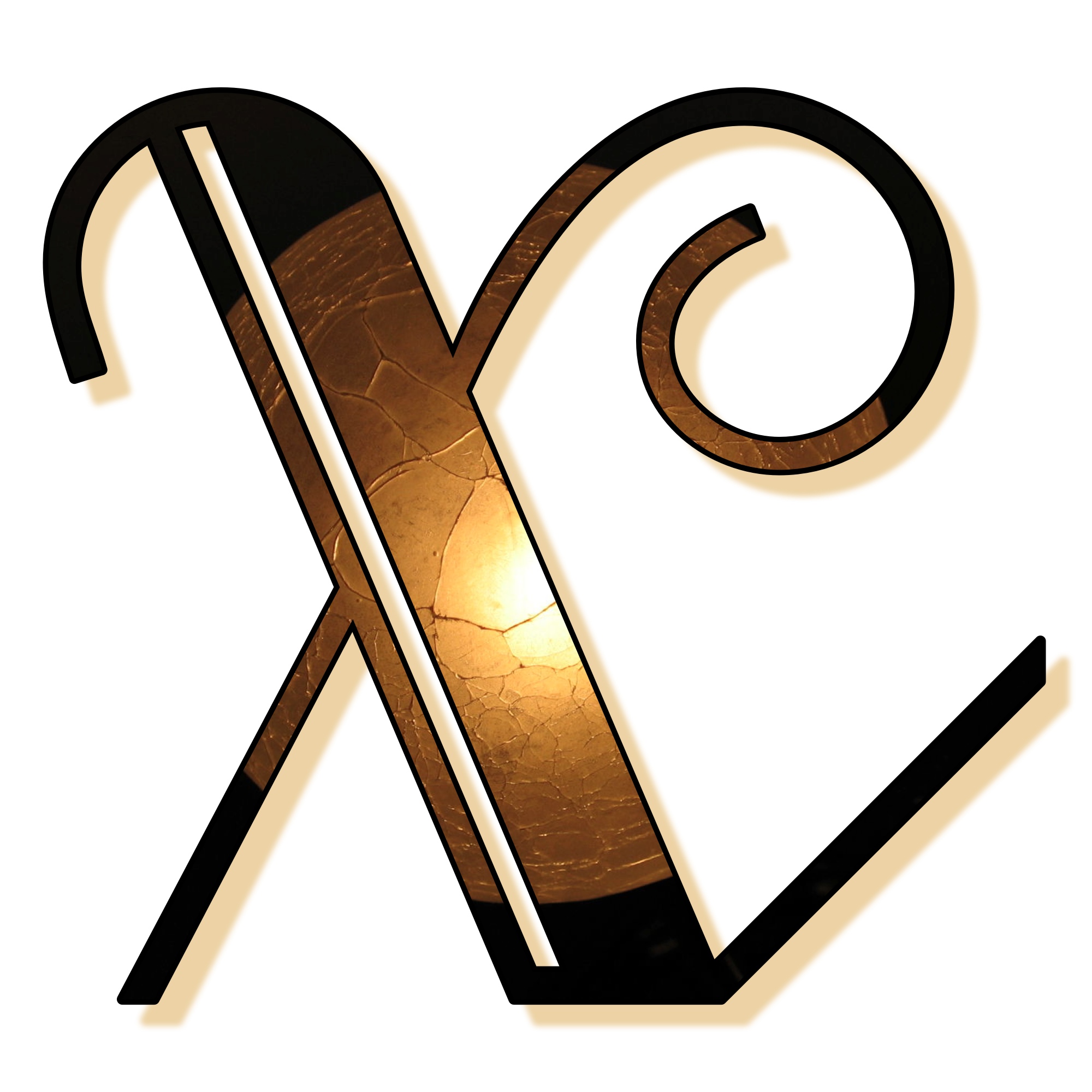 XML stands for Extensible Markup Language, and is the default format for many office productivity tools.
What does that have to do with WordPress, and my blog?
.xml is the extension for the backups of my blog. When I export all the hard work I've done here at the blog I am making a complete backup of everything I've created: my posts, the comments, the image galleries, all the components I need to set up my blog just like it is now on another host. Isn't that reassuring?
In fact, I think I'm going to go make a backup right now. Wanna join me? Click on the Tools menu and highlight Export.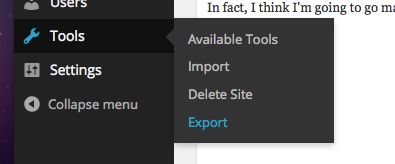 From there clicking the Free Export option takes me to the screen with my Export options: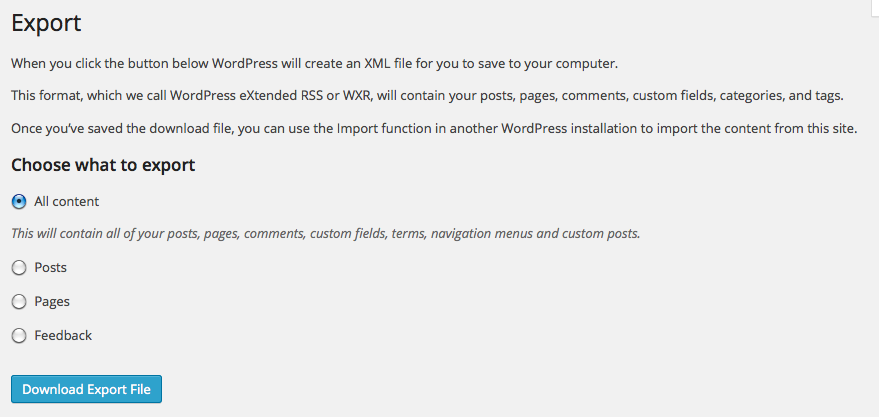 Usually I want All Content. Then I click the blue Download Export File button. A few seconds later my export is finished and I have a complete backup of everything I've created here.
Do you back up your blog? Have you ever moved from one blog host to another?
(Here's your link to the original post.)
Y is for YouTube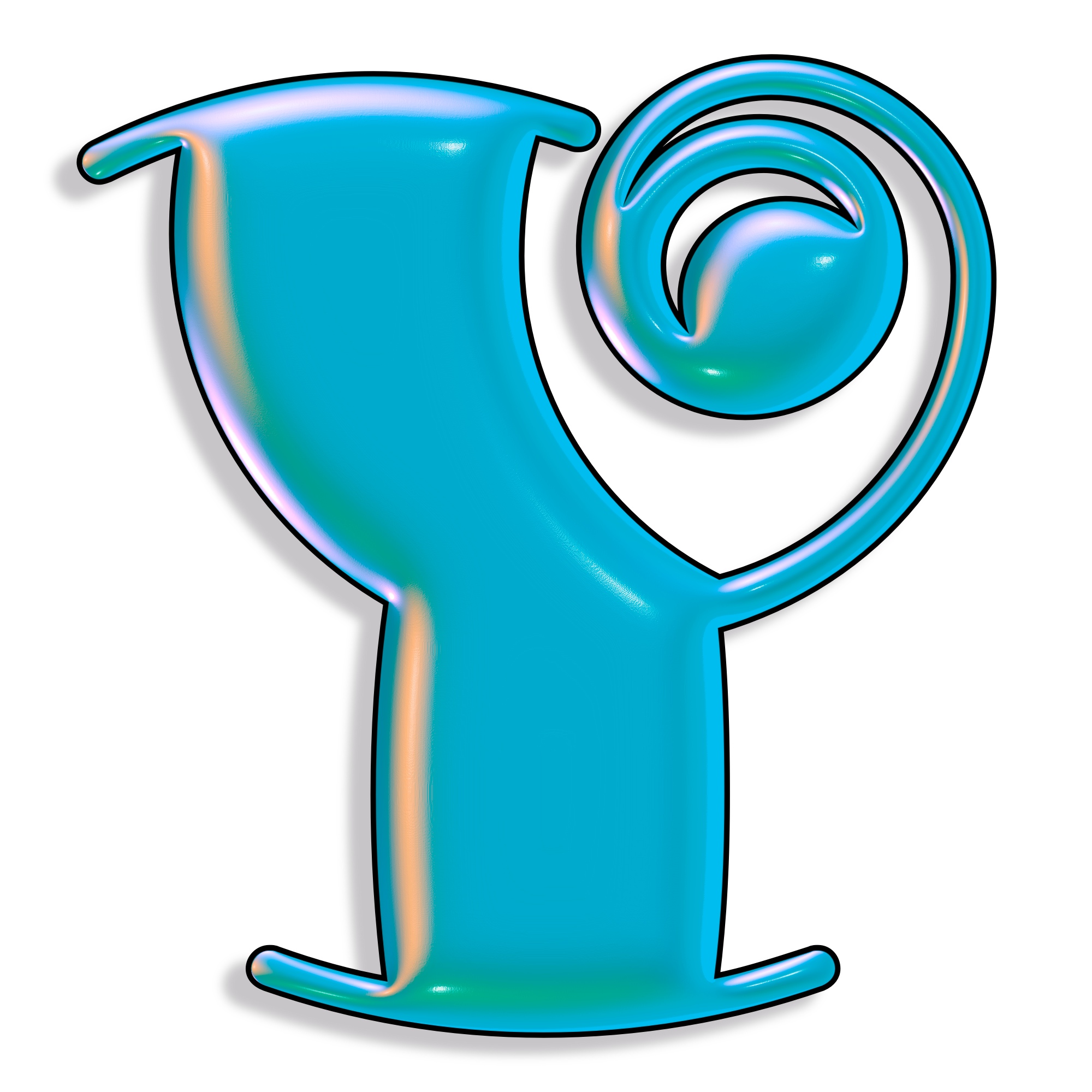 I'm a bit compulsive about my playlists, and I love to share them. But for a while I was stumped about how to do that without forcing my followers to listen to only ninety seconds snippets of my favorite songs (iTunes) or to log in to a new application that tracks their Facebook profile (Spotify.)
Enter YouTube. By simply clicking on a link, followers can listen to my playlist, even put it on shuffle, without any fuss at all.
There's a bit of set up required on my end though. First I need to make my playlist by gathering up all the videos from the YouTube archives. This is fun, but time-consuming, because of course I need to watch every single one of them first!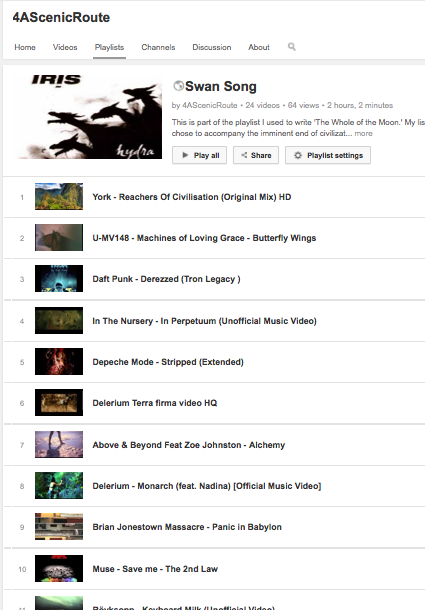 Then I arrange them in the appropriate order, and write a short paragraph about how the songs came together as well as select an image from the video collection to represent the playlist.

Last, I set up the sharing preference, create the link and put together the post. Viola! Rock and roll, at the touch of a button.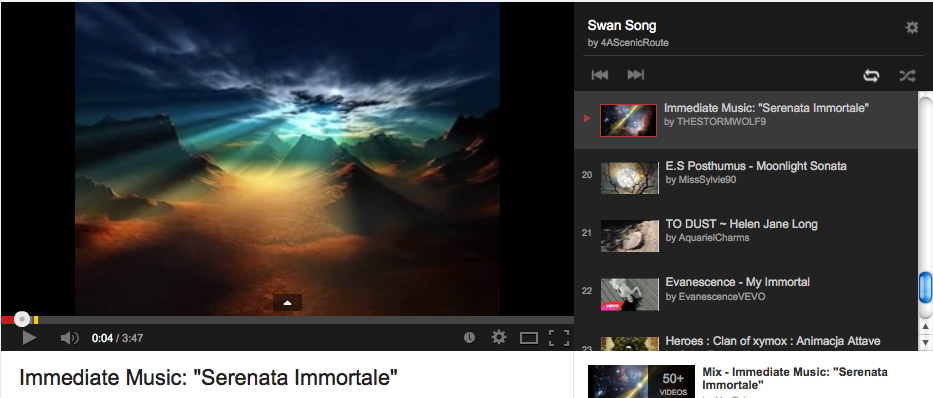 Wanna listen to the result? Just click the link: Swan Song
Do you make playlists for your stories? What's your favorite way to share them?
(Here's your link to the original post.)
Z is for Zero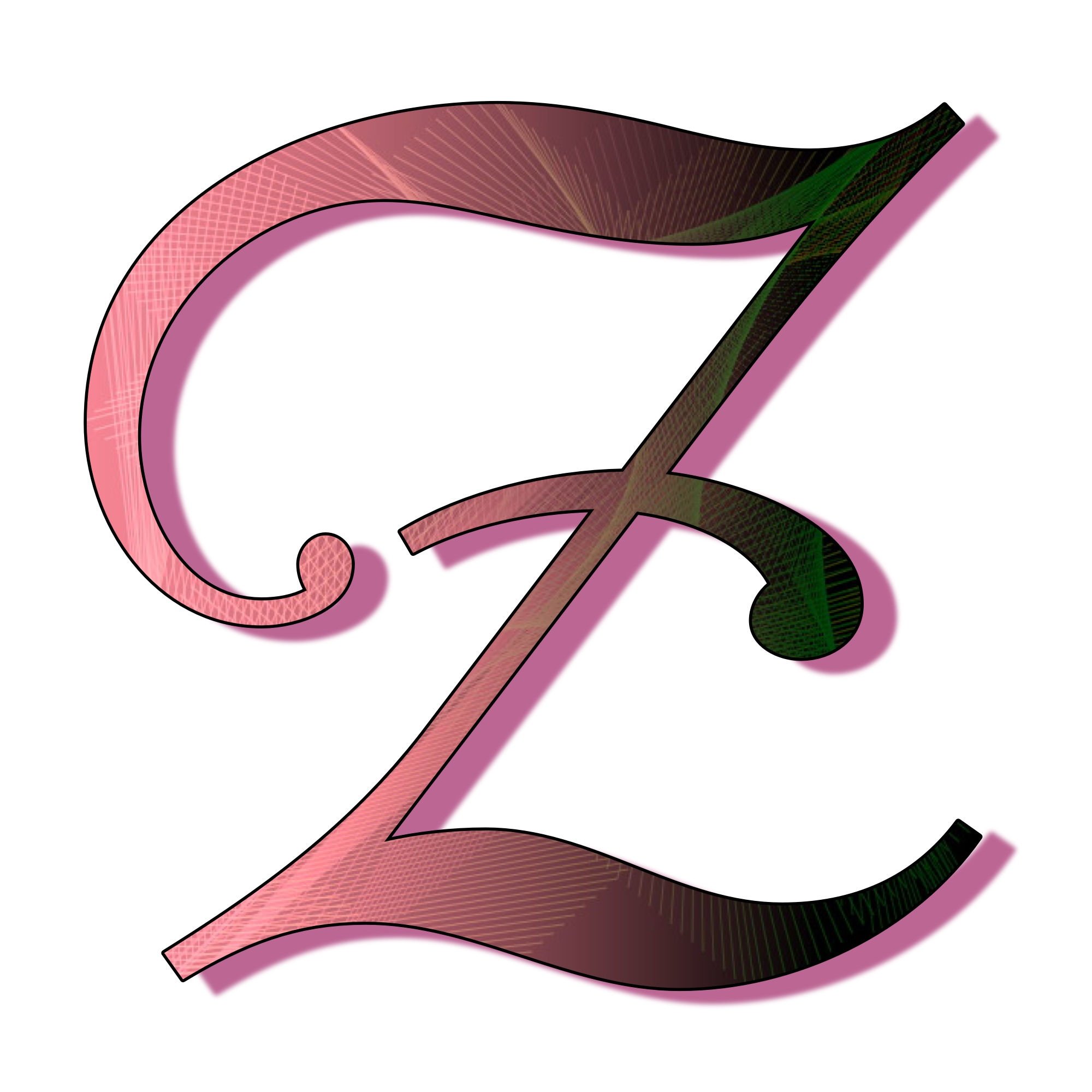 Zero is what I started this blog with. In fact, it's what we all started with.
Zero words. Zero posts. Zero views. Zero followers.
Honestly, I pretty much stumbled into blogging. (And novel-writing as well, but we won't go there today …) WordPress makes it easy enough to come up with a name and sign up, so I did that. I mostly just goofed around with it, putting up pictures, writing silly posts.
It didn't bother me much that no one came by to take a look (in fact, it terrified me a little to think about it!) because I was having fun just making blog posts. For some reason the concept that someone would actually be interested in what I have to say seemed incomprehensible. After all, I'm not really a writer …
Little by little though, with the help of a side project called Write A Book With Me, people started to swing by. The Insecure Writer's Support Group gave me another boost of followers and, post after post, month after month, building confidence, building writing chops, I've put together a blog I can be proud of.
I know that a blog with followers comes with certain expectations–things like regular posts of a manageable word count, as well as a commitment to check out the sites of commenters and followers once in a while–but I sometimes wonder what it might be like to start over with zero.
Imagine the freedom I would have! I could dream up a new blog name and create a whole new blogging bubble. No one would expect a certain kind of post from me, or a schedule, or anything at all. I could blog once a month, or twice a day. I could write ten word posts or three thousand word posts. I could post time-lapse pictures of my sleeping cat and quote random excerpts from my morning words.
But then, isn't every new project, whether it's a blog or a story, the beginning of a new adventure? Isn't every zero the beginning of infinite possibilities?
The thing is, I've also come to realize that I would miss you guys, my patient followers. So, I think I'm in this for the long haul.
But if you ever stumble upon a really weird blog, with posts of wacky photos, odd character excerpts, punctuated by the unmistakable rants of a contentious muse, beware. It might just be me, having fun all by myself.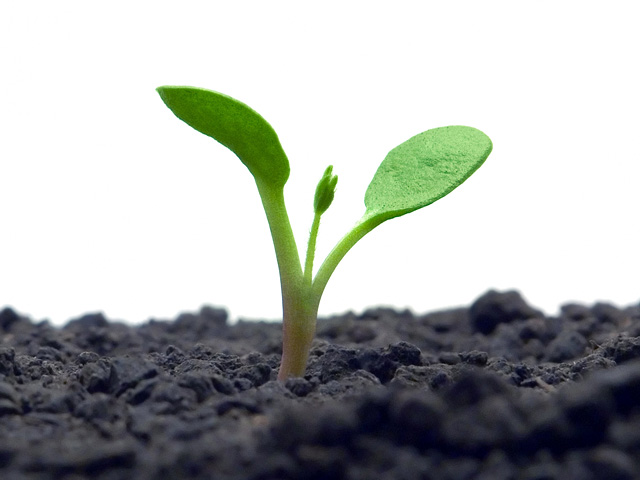 How about you? What made you decide to start a blog? Have you ever wondered what it would be like to start all over with zero?
(Here's your link back to the A to Z Challenge Sign Up list.)
Image courtesy of 'Leonardini' @ stock.xchng