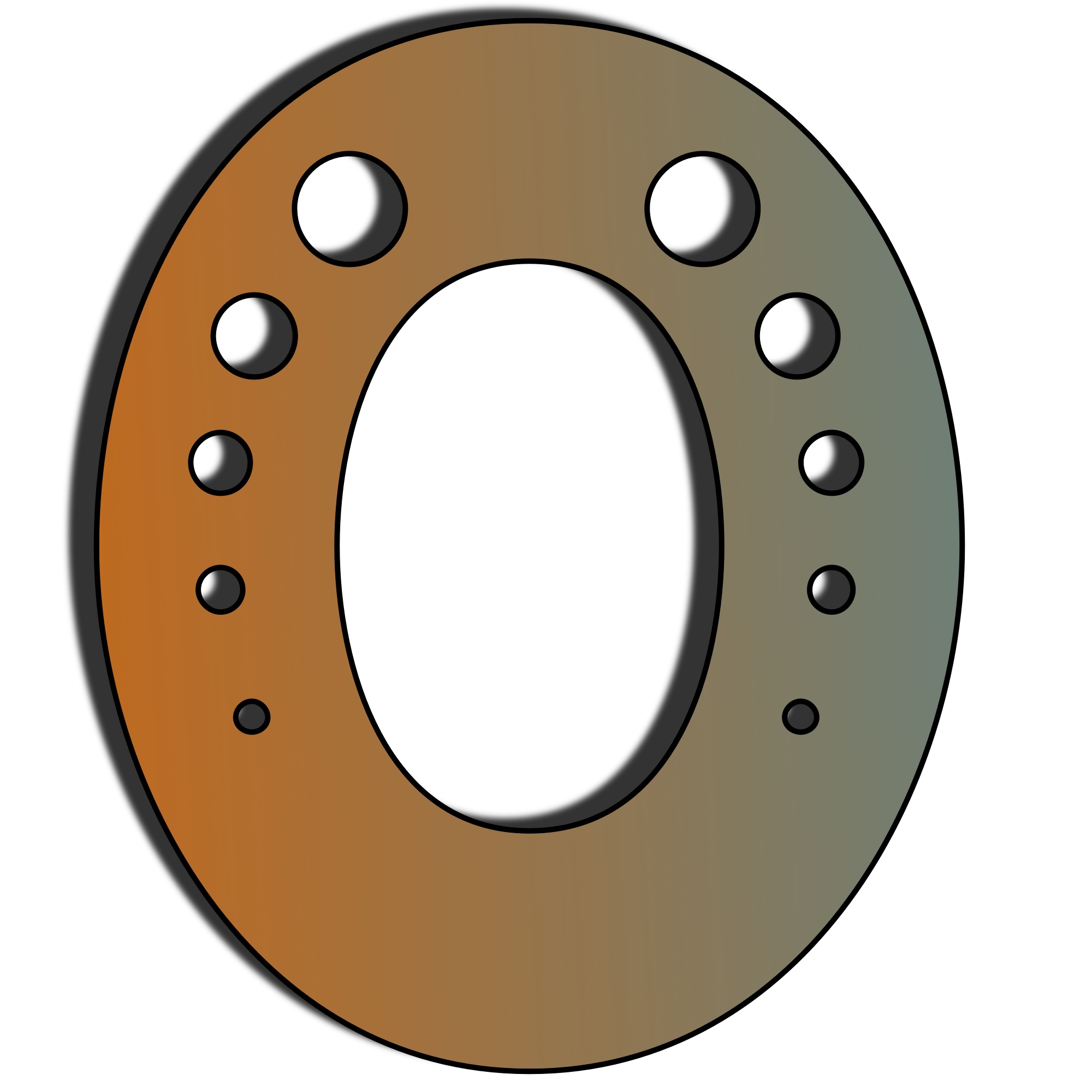 At first glance, backstage at a WordPress blog can look pretty intimidating.
Blue and grey buttons are everywhere. A big black bar hangs ominously overhead. A sidebar with little grey icons climbing up its length nudges at the words on the screen.
How is a writer supposed to think with all this junk on the desktop?
Fortunately, you have options!
There are a multitude of ways the dashboard can be configured when composing posts to eliminate the clutter and give a clearer view of the words and pictures.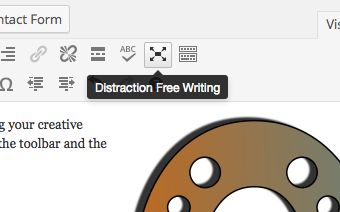 The first of these is the Distraction Free Writing mode accessed by clicking this button with four arrows on the toolbar.
Suddenly, whoosh!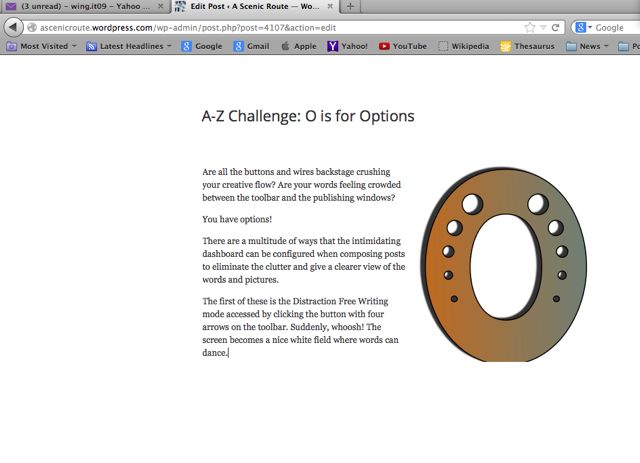 The screen becomes a nice white field and your words can march across it like ants through a marshmallow factory. When you're done composing your post, hovering at the top of the screen reveals a toolbar. Just click Exit fullscreen and the magic portal will take you back to the regular dashboard.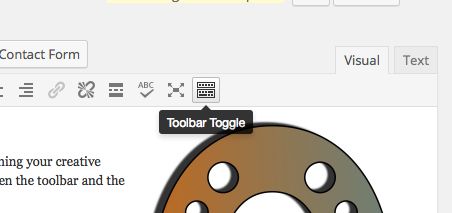 Another feature that I only recently discovered is the toolbar toggle button. Clicking on it hides or reveals what used to be called the kitchen sink, where you'll find functions like the undo, text color and special character features.
For those of you who like to show off your html skillz, WordPress has an option just for you. Merely click the 'text' tab, and instead of the WYSIWYG interface, you'll be presented with something that looks like this: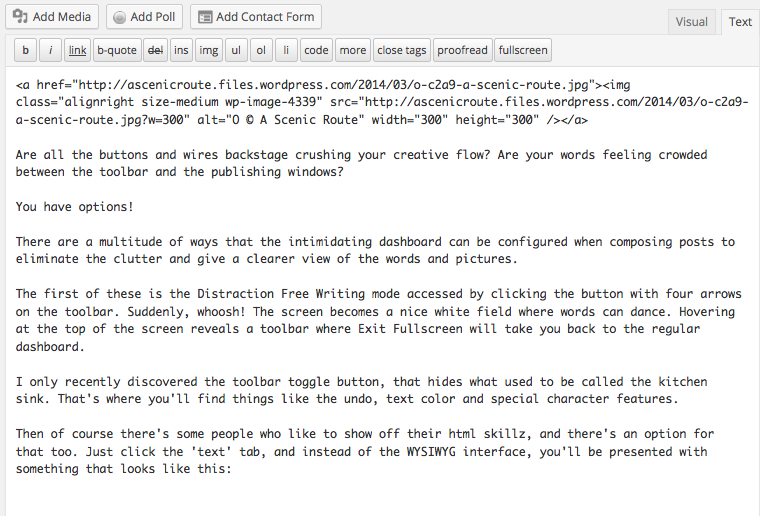 Yikes!
That's just a few of the screen options I've encountered in my WordPress adventures. How about you? What kind of options do you use in your blogging endeavors?
(Here's your link back to the A to Z Challenge Sign Up list.)