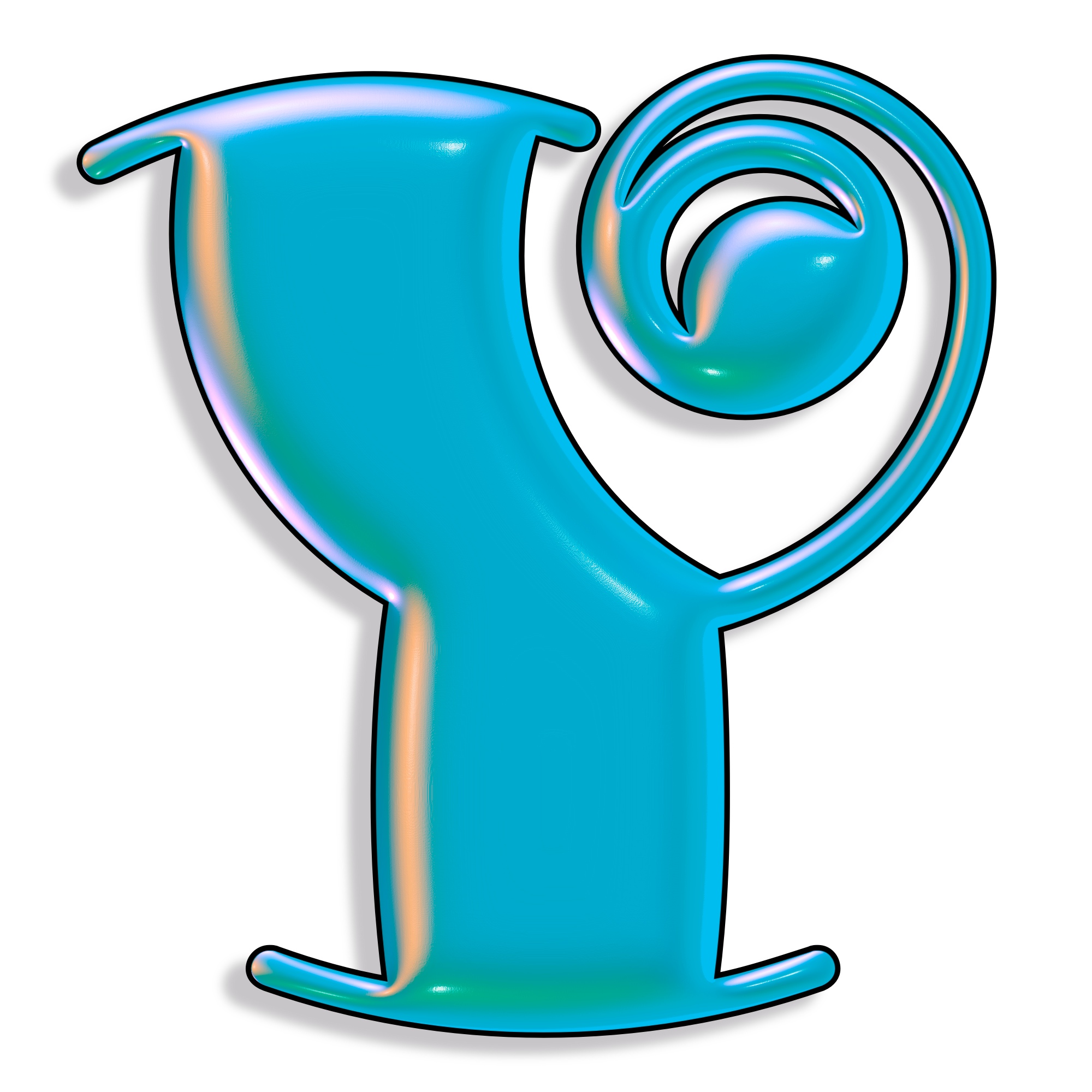 I'm a bit compulsive about my playlists, and I love to share them. But for a while I was stumped about how to do that without forcing my followers to listen to only ninety seconds snippets of my favorite songs (iTunes) or to log in to a new application that tracks their Facebook profile (Spotify.)
Enter YouTube. By simply clicking on a link, followers can listen to my playlist, even put it on shuffle, without any fuss at all.
There's a bit of set up required on my end though. First I need to make my playlist by gathering up all the videos from the YouTube archives. This is fun, but time-consuming, because of course I need to watch every single one of them first!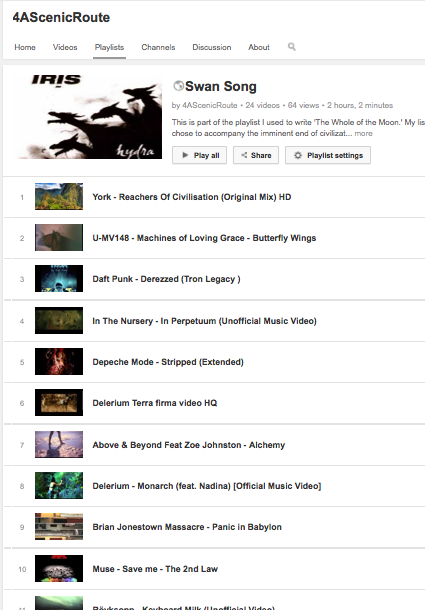 Then I arrange them in the appropriate order, and write a short paragraph about how the songs came together as well as select an image from the video collection to represent the playlist.

Last, I set up the sharing preference, create the link and put together the post. Viola! Rock and roll, at the touch of a button.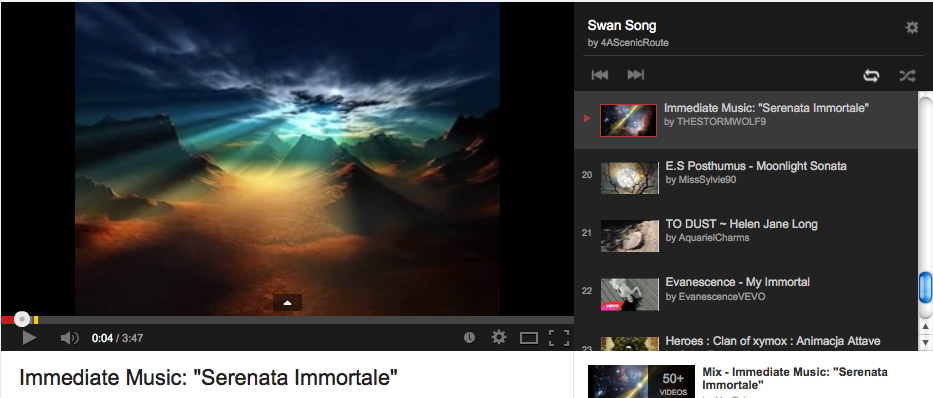 Wanna listen to the result? Just click the link: Swan Song
Do you make playlists for your stories? What's your favorite way to share them?
(Here's your link back to the A to Z Challenge Sign Up list.)