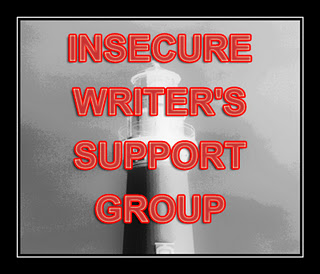 Sometimes it's good to look back and acknowledge progress.
Take the case of my insecurity. I've been a member of the Insecure Writer's Support Group for one year now, and I have made so much progress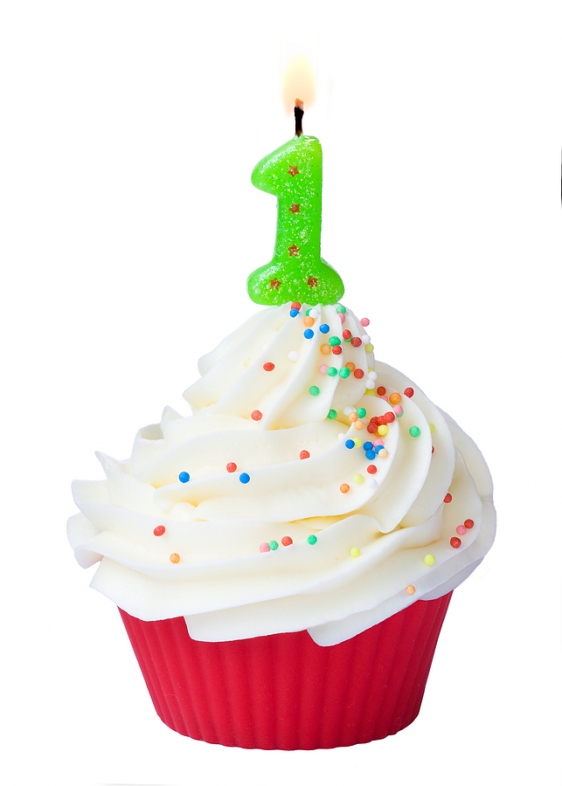 that I can hardly believe it!
A year ago I was terrified of sharing my writing. In my first post ever for the IWSG, I wrote:
… insecurity seems a mild word for my symptoms. Any presentation of my writing affects me physically. I can't eat. I can't sleep. My hands shake  … every time I send one of my stories out into the world, I feel like my heart will stop beating until I know for sure the world won't hate it.
It's been a whole year, but honestly I never thought I'd reach a point where I could let people, and especially other writers, read my words. Check out these ten, (count 'em ten!) chapters up for critique at Critique Circle: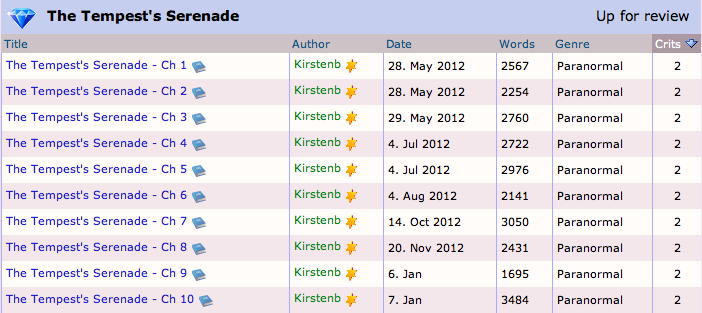 And thanks to this blog, and my classmates at HTRYN, I've begun exchanging manuscripts. What a great feeling it is to get feedback on my story, and to know that someone out there likes it!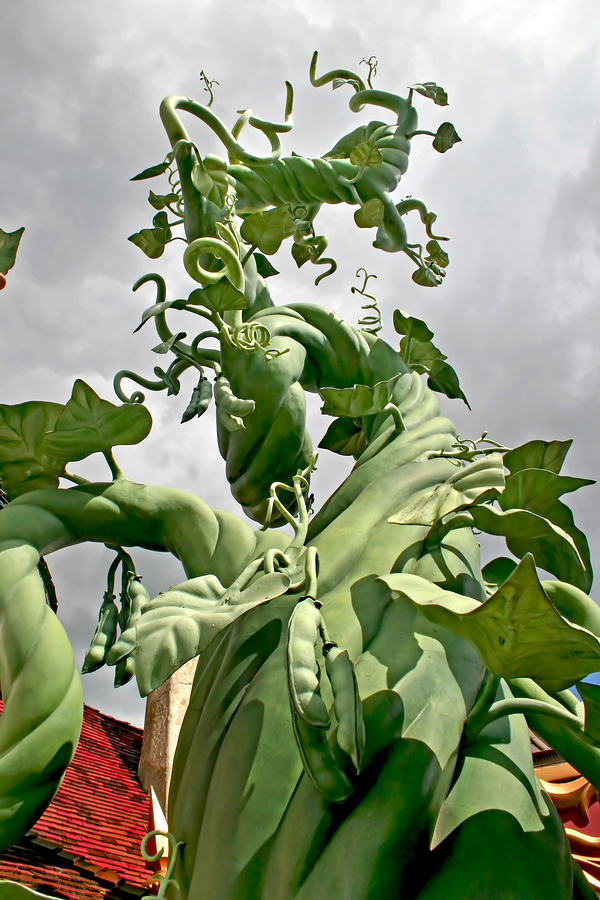 I also discovered a cool side effect to sharing my work. I had reached a point where, though I know there are problems in my story, I didn't know where to go with it anymore. My writer readers help push me towards a better solutions. They ask the hard questions, but ask in the nicest way possible. They make me think. My story grew, and is growing still.
It feels like I planted a tiny seed and ended up with a beanstalk that grew to the clouds.
To what do I attribute this achievement? Persistence. Determination. And the wonderful support of all the writers who came by to comment and encourage. It really does help to know that I am not alone in my fears. If I screw up I have this great cheering section to come back to.
So, now that I'm beginning to make progress in the area of sharing my stories, what's my next challenge, hmmm?
For guidance I looked back to the rest of last year's post:
Why not just leave the whole mess on my hard drive, and keep writing only to please myself?

… The answer wasn't hard to find.

The inside of my head is dark and lonely, but now that I've populated it with worlds and characters, I want to invite other people to the party. If even a few people love my books and live in them, even for only a short while, I will have done something few can. I will have shared my dreams.
There is a lot of weird stuff on my hard drive that doesn't fit into stories but that I stumble upon in the course of my journey. Odds and ends of scenes. More character interviews. Strange ideas. Cool quotes.
I'm afraid to share it. Maybe I need to start. This blog would be a great place to do that!
Thank you, all of you who come by every month to cheer me on! You have no idea how much that means to me.
If you want to check out the Insecure Writer's Support Group, click on this link to join the indefatigable Alex J. Cavanaugh in his quest to free writers from insecurity and self-doubt. Thank you, Alex, for starting up this fantastic group!
What writing challenges have you overcome? What kind of weird stuff lurks on your hard drive?
Related posts: Psst … There's A Story on My Hard Drive
Images courtesy of Lucy Clark and Ruth Black @ Big Stock