Hopping on board the blog again, and look! It's like riding a bicycle … just gotta get the rust out of my fingers.
Not that I've been neglecting my writing, but last month, thanks to a timely Holly Lisle tip in my email, I experienced a bit of a revelation about my habit of juggling multiple projects at once. It seems I am hurting my novel by carousing with every other project that catches my eye, while my revision sulks at home watching reruns. It got me thinking: Are my profligate ways turning my story bitter and resentful, and unwilling to reveal its heart to me?
What's an author to do when she wants to make amends with her story? How about writing it a letter? Here's a bit of what I wrote …
Dear Tempest's Serenade,
It is with trepidation that I begin this letter, but it is only by admitting my transgressions that I can hope to move beyond them. Because, after you'd given me characters as real as the people in my life and an ending worthy of a much better writer than I'll ever be, I find myself guilty of being a flagrant abuser of your faith in me.

I could defend myself by saying that I don't deserve you, but that is the defense of the weak and small-minded. You came to me and trusted me to write you down. You gave more than you got, you flowed onto the page when I didn't believe in myself, you trespassed my dreams, showing me the fears I must face and transcribe to give you the depth you needed to transport my eventual readers.

I remember when I thought you'd be the only one I'd ever love. I devoted myself to you in every free moment, carrying snippets of you in my pockets, leaving a trail of Post it notes in coffee shops and airplane seats. I remember our evening trysts, when I sat in the dark with you, my hands deep in story, my eyes gazing beyond my ordinary suburban life and into yours, fraught with passion and danger and higher purpose. I remember the glorious passage into completion of your first draft, the blizzard of virtual confetti bestowed upon my announcement of your birth, as you arrived kicking and screaming at the brightness of this world upon your awkward shapelessness.

In revision you grew sweeter, and I began to see your beauty in unexpected places. I discovered where you were strong and where you needed guidance, and bid farewell to explorations into forlorn cul-de-sacs. I kissed you there, but we did not linger, as I coaxed you back into the main thoroughfare of traditional novel structure.

But I confess that my first dalliance from you came during this stressful time of revision. I had no idea I even had another story in me, and so I welcomed it with open arms and flying fingers. This story was so different from you; I could not help but be seduced by it. My courtship was hesitant at first, only a few hundred words a day here and there, but soon the story had its way with me, until I was writing thousands of words a day to know the ending. I pretended to be with you, but I know you saw those rings of sleeplessness around my eyes; I know you saw the tremble in my over-caffeinated fingers. Patiently you waited for me to return, only to lose me once more to the rabid beast called NaNoWriMo.

I don't know what possessed me, my dearest, except a frantic desire to fill that precipitous word count graph. It was only a month's affair, turbulent and feverish, but it consumed me utterly. That I forsook you, my first and most important project, only to stomp my excessive word count into the annals of plotlessness haunts me still.

There were others after that, many others. Should I recount them? Would it hurt you more if you knew them? Would it help to know that some of them were worthy? There have been other transgressions too– blogging, critiquing of writers in need, explorations of image manipulation. Have you watched in horror while I walk away to pursue activities that take me further and further away from you?

What must I do to regain your favor? Is there any way you can forgive me and welcome me into your pages once more? Can we negotiate some kind of mediation, where I would demonstrate my good intentions? Or is what we had gone forever?

I submit this missive to you, and await your response with a troubled mind. Please do not keep your distraught writer waiting.

With my most humble apologies,


 .
So that is what I wrote …
How about you? Have you ever written down your feelings about a project?
And, would it surprise you to know that my book actually responded? Want to know what it said? Stay tuned!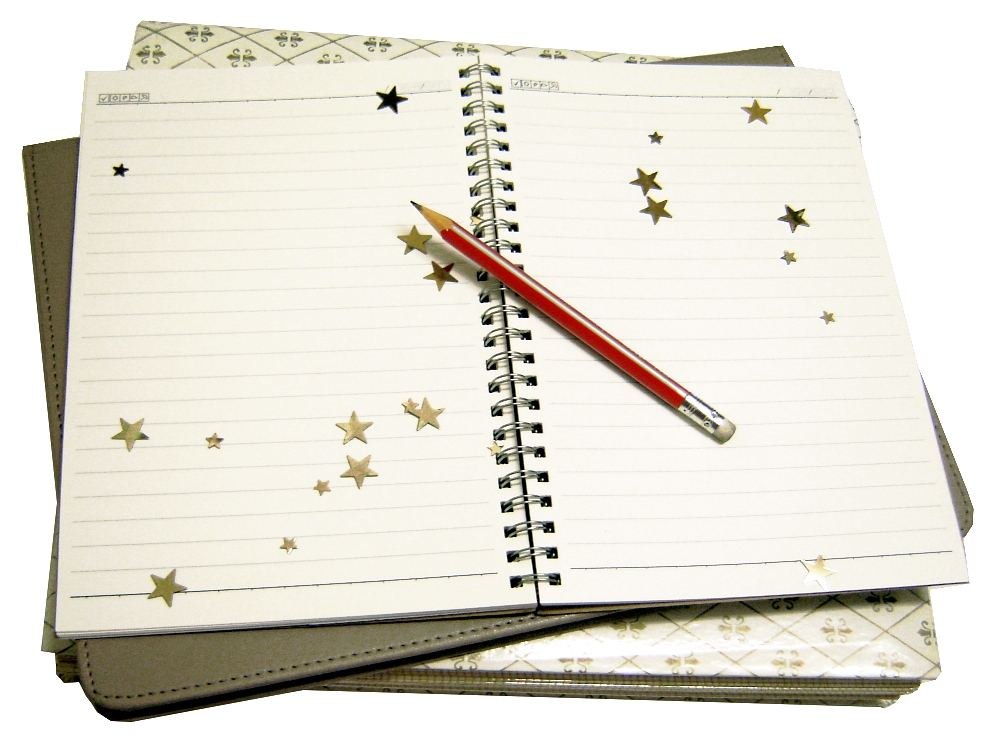 Bicycle sign image courtesy of Michal Zacharzewski, SXC, Pen image courtesy of Mateusz Stachowski, notebook image courtesy of Clara Lam all @ Stock.xchng
Save
Save