Since when do Muses need vacations? Apparently mine does, which is why he's been suspiciously absent from the blog. Oh, wait, here he is …

I brush aside the palmetto fronds to see my Muse sprawled across one of those inflatable chairs in the middle of the swimming pool, his arms outstretched, his wings a sodden feathered mass behind him. His face is turned toward the bright sunlight, his eyes are shaded behind dark silver sunglasses. The wind ruffles the surface of the water as he drifts a little closer to the pool's infinity edge.
I step closer and crouch next to the pool to scoop the cool water in my fingers. Nice. I'd sure like to take an afternoon off myself.
"Why don't you?" he asks without moving from his languid position. Sweat glitters along his exquisite jaw line.
"Hello, M. I've been looking for you everywhere."
He raises the frothy orange umbrella-adorned drink to his lips without stirring the rest of his prone form. His skin looks frightfully pale next to his black T-shirt.
"You're going to get sunburned out here if you're not careful," I warn.
"I've got sunscreen on," he retorts and slips the drink into a cup holder on the pool chair. "SPF 200."
"There's no such thing as SPF 200," I say.
"There is now." He eases himself upright and raises his sunglasses above his eyes to get a better look at me. He appears mildly annoyed. "What do you want?"
I settle myself on the ground by the pool and slip my bare feet into the clear water. "I'm not really sure. But I do want to know how you ended up here."
He lets the silver shades fall over his black-rimmed eyes and paddles closer so that we're both under the shelter of the flowering hibiscus trees. Their pink petals litter the surface of the pool and he listlessly picks one up to hold it to his nose, smiling. "The owner is out-of-town and needs a house sitter. Fairly easy to arrange, actually."
"You mean you get paid for this gig?" I ask in astonishment.
"In a manner of speaking, yes. Unlike you, my dear writer."
"Please. Don't remind me."
"Can I get you anything?" he asks, although he appears to be in no position to get me anything whatsoever.
"I'll help myself," I say as I rise. "Don't stress yourself out on my account."
"There's a pitcher of Long Island iced tea in the kitchen …" he starts, but I've found the facility myself, a shiny steel granite counter topped affair that Charlie Sheen would be proud of. I return with a Diet Pepsi and settle into one of the wooden deck chairs, far enough from the pool to avoid getting wet should my silly Muse decide a splashing of his writer is in order.
"Why don't you join me?" he asks.
"I've got writing to do, don't you know? The usual suspects, revisions, classes, blog posts."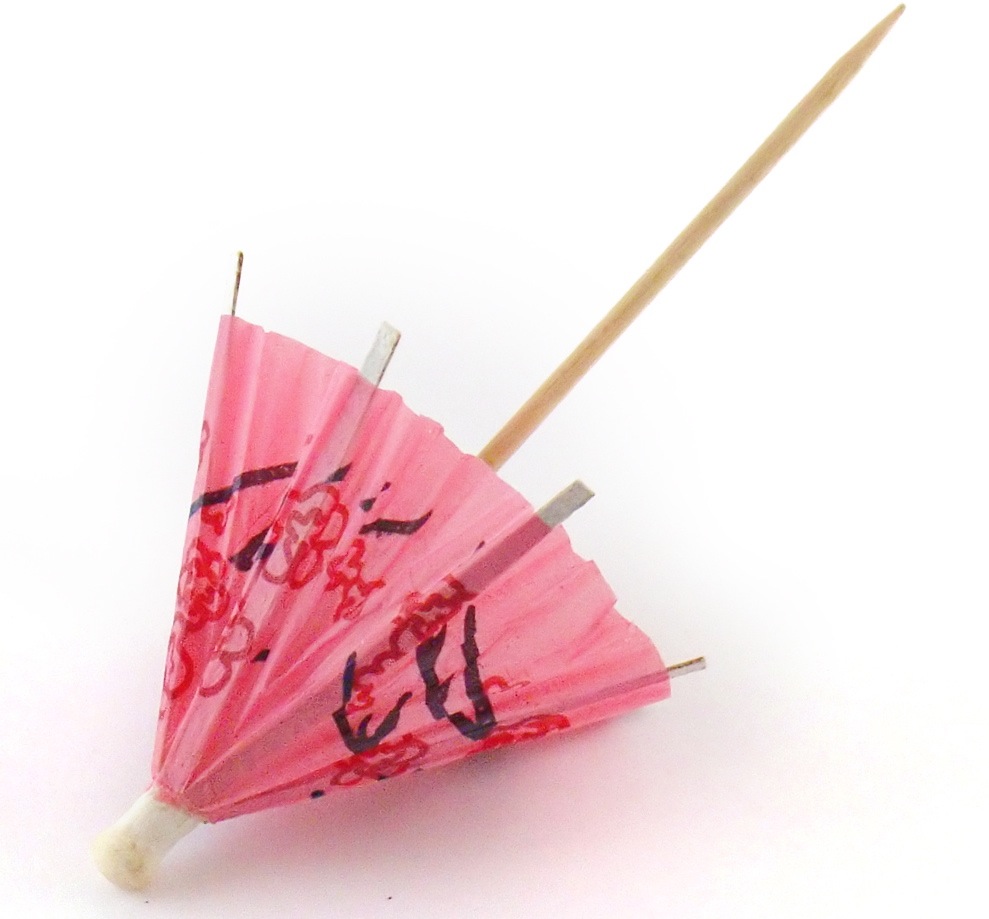 He shakes his head and takes another long sip of his orange drink, then picks out the umbrella and lets it float upside down in the water. It drifts away like a tiny lifeboat for his idle thoughts. "I keep telling you, Writer-babe. When are you going to start having fun?"
"Yeah, I've thought about that a lot. I've got a lot of side trips happening, and even this little foray into the Hollywood Hills is potential blog fodder." I glance up to check out the white Hollywood letters above the trees to verify that Morpheus really has taken up residence in one of the most expensive zip codes in the U.S. "What made you decide to take off like this?" I ask.
He quirks the corner of his mouth into a half-smile. "You seemed to have things under control, and every Muse needs some vacay once in a while don't you think?"
"You think I can manage on my own?" I ask.
"Apparently, but then I see you here, longing for some of this, and I have to wonder." Morpheus frowns. I haven't seen him think this hard in a long time. While he ruminates I survey the loveliness that surrounds him. Beyond the infinity edge the city is spread out beneath the villa, clay tile roofs shaded by Bougainvillea and pines and palms, lush vegetation incongruous to this sunny desert climate. Here, in this shady yard, it seems as if the world has forgotten us, one distraught writer and her wayward muse trying to figure out if we're still on track.
Finally he answers me. "Tell me, Writer-babe. Why do your write stories?"
"To try and understand my life."
His eyebrows rise above his mirrored shades and he chuckles. "Really?"
"Okay, to get away from my life," I confess. "And to make myself laugh, and maybe make a reader or two smile."
"You don't want to be rich and famous like this dude?" he says and waves his hand to indicate the sumptuous villa behind us.
"Sure, that would be great, I guess. But I know I never will be." I take another sip of my now lukewarm Diet Pepsi.
"Which is my point, Writer-babe. Why do you drive yourself crazy trying so hard, when you're already here? You've got everything you need right under your fingers; all you need to do is call me."
I stare at my words as the warm breeze wafts the fragrance of hibiscus over my shoulders and swear I hear the soft thump of a reggae beat from the next door neighbor's yard. I'm not in my spare bedroom anymore, staring out into my weed-infested backyard. I'm here in Hollywood, enjoying a sunny afternoon.
"So, you gonna come for a swim?" Morpheus asks and pushes himself and his floating pool chair back out into the sunlight. "It's cooler by the edge."
I eye him warily, imagining myself in a swimsuit that is actually flattering. "Sure, why not?"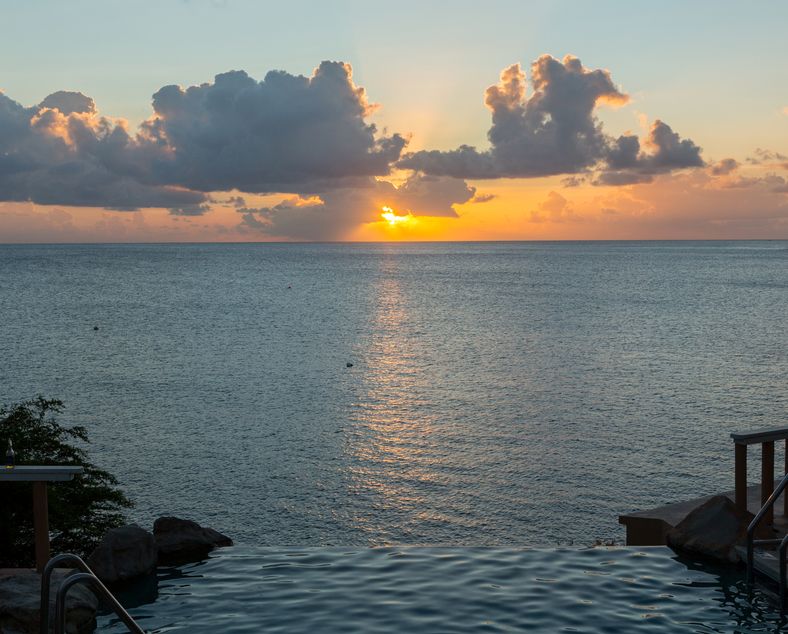 So that's what my Muse did on his summer vacation. How about you? Does your Muse need a vacation?
And, would you let Morpheus watch your house when you're out of town?
Jungle image courtesy of 'Lightsource' ,infinity edge pool image courtesy of Steven Heap both @ stockfresh.com, umbrella image courtesy of 'Foxuman' @ stock.xchng