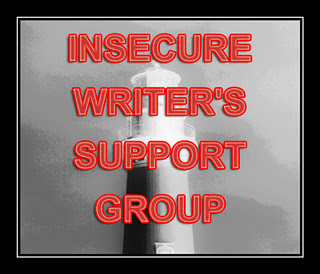 Welcome to this month's Insecure Writer's Support Group post! On the first Wednesday of every month hundreds of writers all over the world-wide web gather to share our insecurities and support and encourage each others' writing endeavors. For more info, check out Alex J. Cavanaugh's website, where you'll find the linky for our little blog hop.
This month I discovered an interesting facet of being an insecure writer as I learned the real reason behind my reluctance to make scene cards to guide me through my novel drafts.
I've come to think of writing a story as crossing a very large and often treacherous body of water. Here I sit on the shore of my beginning, and, if I squint real hard, I can see the end on the other side. There are rocks and rapids and sharks in the water, but my scene cards are like a bridge to keep me above all that–because I really don't want to swim. It's too easy to get off course when you're fighting just to stay above water!
My scene cards look sort of like this: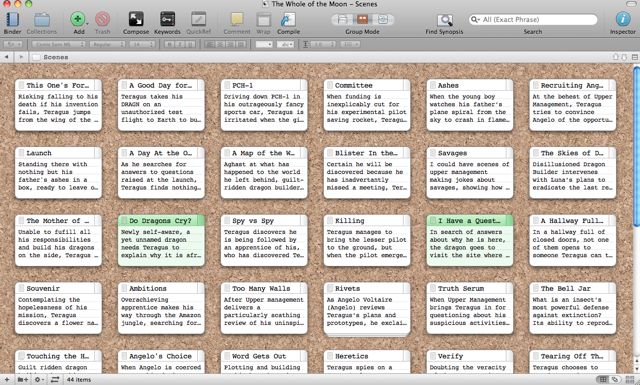 Looks nice and organized doesn't it? But in reality, all the words on my virtual corkboard look a lot more like this: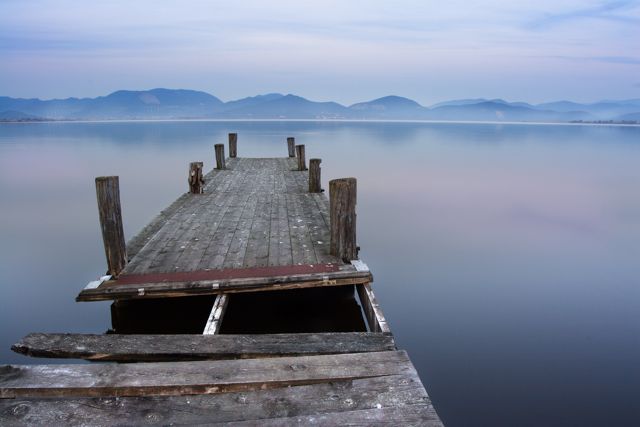 Trusting my Muse to fill in the missing pieces, I start across despite the rickety construction. I'm more of a discovery writer and so I'm not afraid of building scenes as I find out more about my story. Often, my bridge even starts heading to a different part of shore. I've heard that's normal and okay for a first draft. But what to do with those obsolete scene cards? And what does this have to do with being insecure?
For an insecure writer like me, discarding scene cards might be the psychological equivalent of building the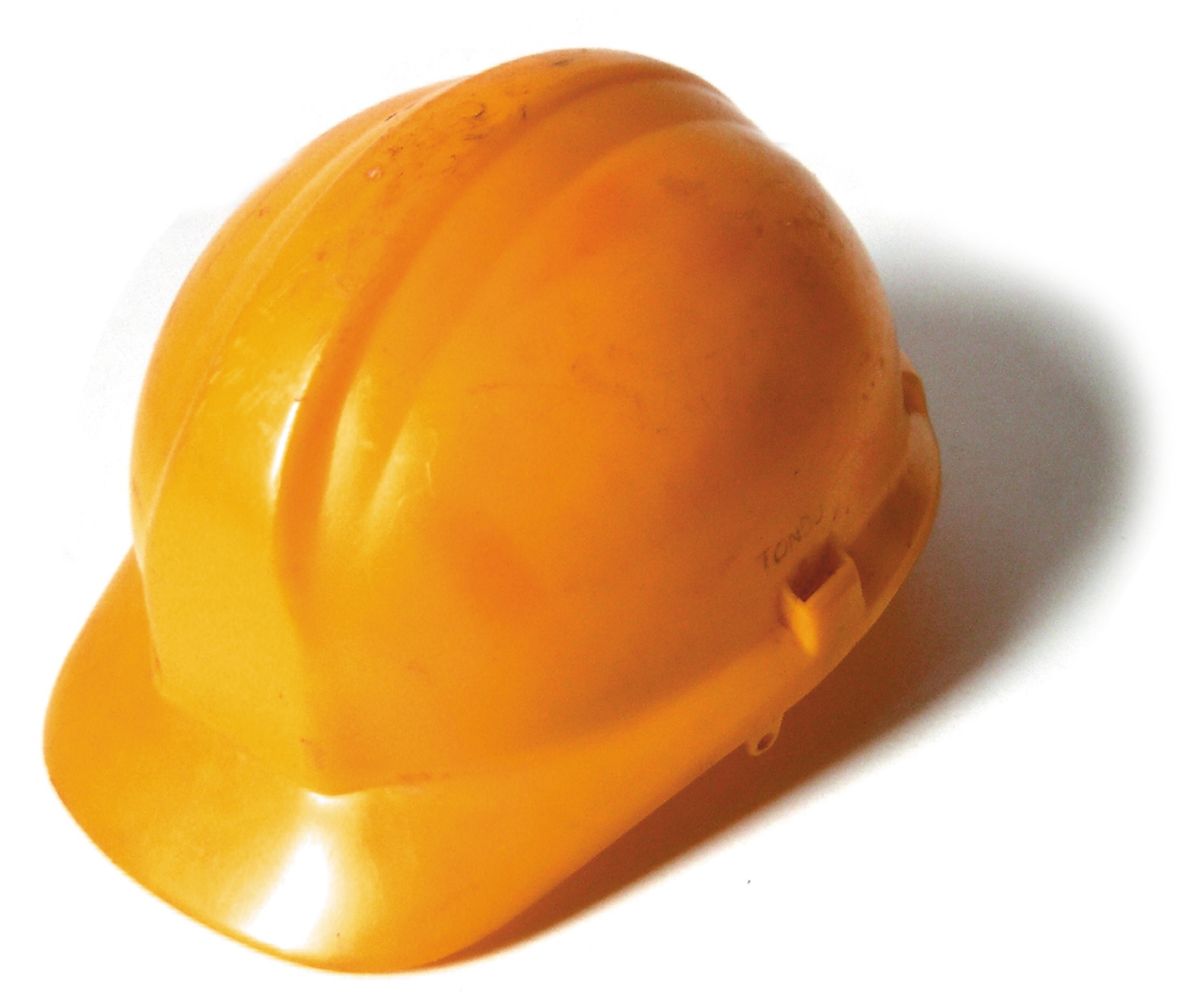 wrong bridge. When I show up with my new improved story blueprint, my Inner Editor turned engineer-math-whiz project manager glares at me from under her hard hat and barks, "Don't you know you're wasting precious time and resources with this change in plans? Who told you that you should attempt to write a story? Give up and let a real writer do the storytelling around here!"
I know. The resources in my case are pixels and paper, but my Inner Editor eagerly pounces on anything that could possibly represent failure.
Maybe the analogy between building stories and building bridges can only take me so far. Maybe stories aren't really rivers and bays, but are more like clouds and planets. They shift in position; they can even change shape for no apparent reason. I can try to build bridges and plan roads between their beginnings and endings, but imaginary roads can easily change direction. All I need to do is note things down. I can even chart a new course again in revision. It's all part of the journey.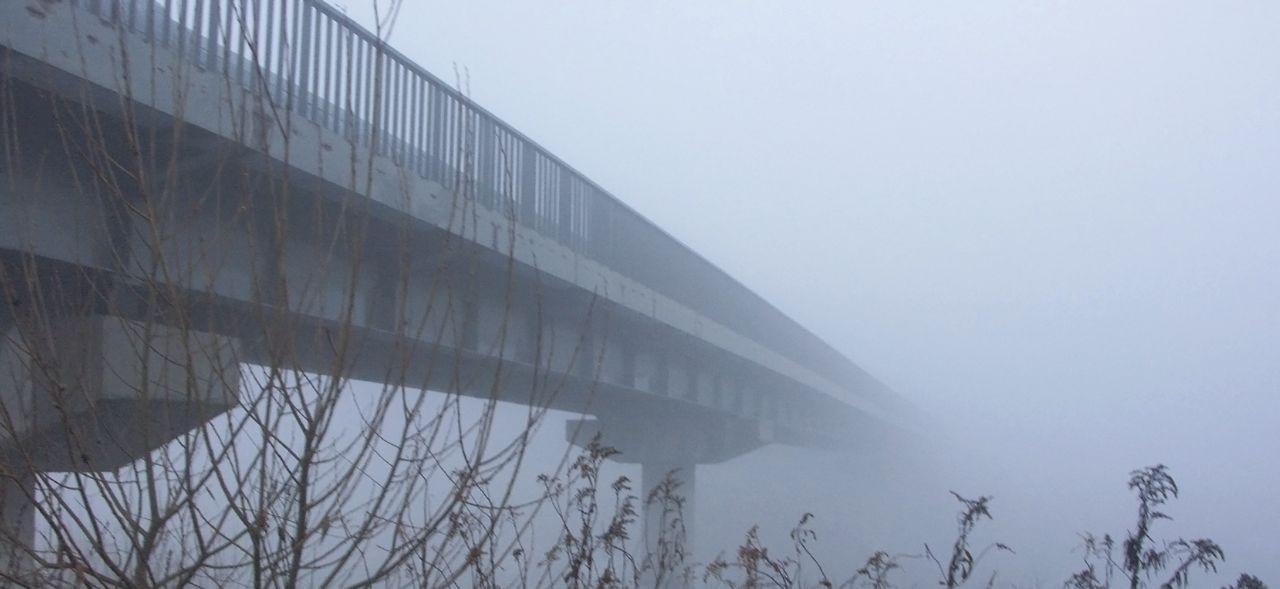 Is your Inner Editor a math whiz? Does your insecurity micromanage your writing schematics?
Jetty image courtesy of Enrico Nunziat, hard hat image courtesy of Marco Michelini, bridge into fog courtesy of Piotr Koczab, all @ stock.xchng