Warning: This will not be the usual Insecure Writer's Support Group post. Believe it or not, this month I'm actually a secure writer. Shocking, I know, but it's true!
I'll start at the beginning.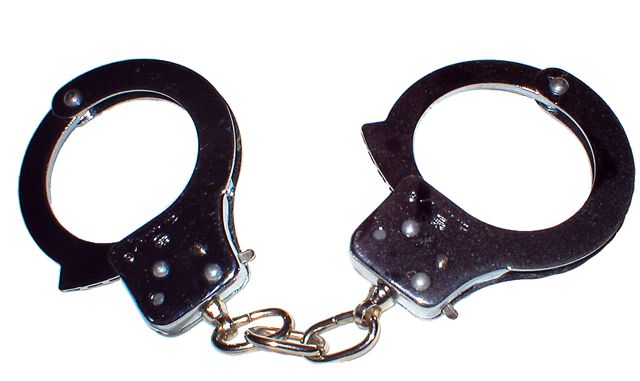 See these handcuffs? That's what it feels like to be an insecure writer. At every turn, you question yourself: Am I doing this right? Am I nuts to think anything will come of this? Who do I think I am to put words on the screen, when the demigods on the NYT bestseller's list, who turn out books with fabulous covers and reviews printed in USA Today and People magazine, would declare this endeavor all but hopeless. After all, I'm just a daydreamer who happens to find words for these pretty pictures floating through my brain.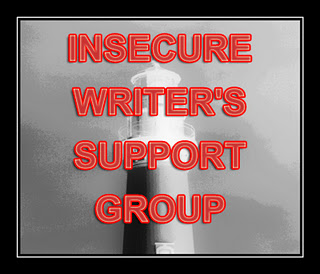 That's where the Insecure Writer's Support Group comes in. Founded by the fabulous Alex J. Cavanaugh ,we gather on the worldwide web to share our insecurities and encourage one another to fight the good fight, never surrender, and all that good stuff. (Oh, and it's free to join, just click on this linky to add your name to the list of some of the nicest writers on the web.)
I joined without a second thought, (two years ago!) back when A Scenic Route was just a place to post my words as I got used to seeing my thoughts up there for others to read. This terrified me beyond all measure, but the kind writers who stopped by and left nice comments gave me a huge boost of confidence. I saw that I'm not alone in feeling this way. Together our collective of nervous writers can slay this beast of insecurity.
But finally, I've got a huge milestone to report. Much as I hate talking about myself, I think it's only right to share this with everyone who has stuck with me through all my whimpering. Remember in June when I fretted about whether a writing contest would destroy my fragile ego?
Check it out:
I would never have had the nerve to send the first three chapters of this story out if it weren't for everyone who comments here. All your wonderful words of encouragement mean so much to me. Who are these amazing writers who have unshackled me from my insecurities?  Where do I start?
Alex J. Cavanaugh of course, but there are so many others! Nancy H. Doyle, Melissa Maygrove, Shell Flower at Tangent Shell, Mark Koopmans, Kristina Stanley, Ivan Borodin, Katherine Lato, Peter Cruikshank, Sammy D at BeMuzin,  'ArmchairAuthor' at Ink, Anushka Dhanapala at Finding My Creature, Liana Mir, Amanda Martin, Jamie Ayres, Mike Schulenberg, Will Hahn, Melinda Hagenson, Katie Checkley, Juneta Key and of course, Holly Lisle.
Can you see me glowing? I know there will be more bumps on this exciting journey, but today might be a good time to take a moment and enjoy the view, because as we insecure writers know, the valley of self-doubt is never far away.
How about you? What were some of the most exciting milestones in your writing journey so far? Did something that scared you ever give unexpected results? Let's celebrate the good stuff this month!
Handcuff image courtesy of Lance Kidwell @ freeimages (formerly stockxchng)