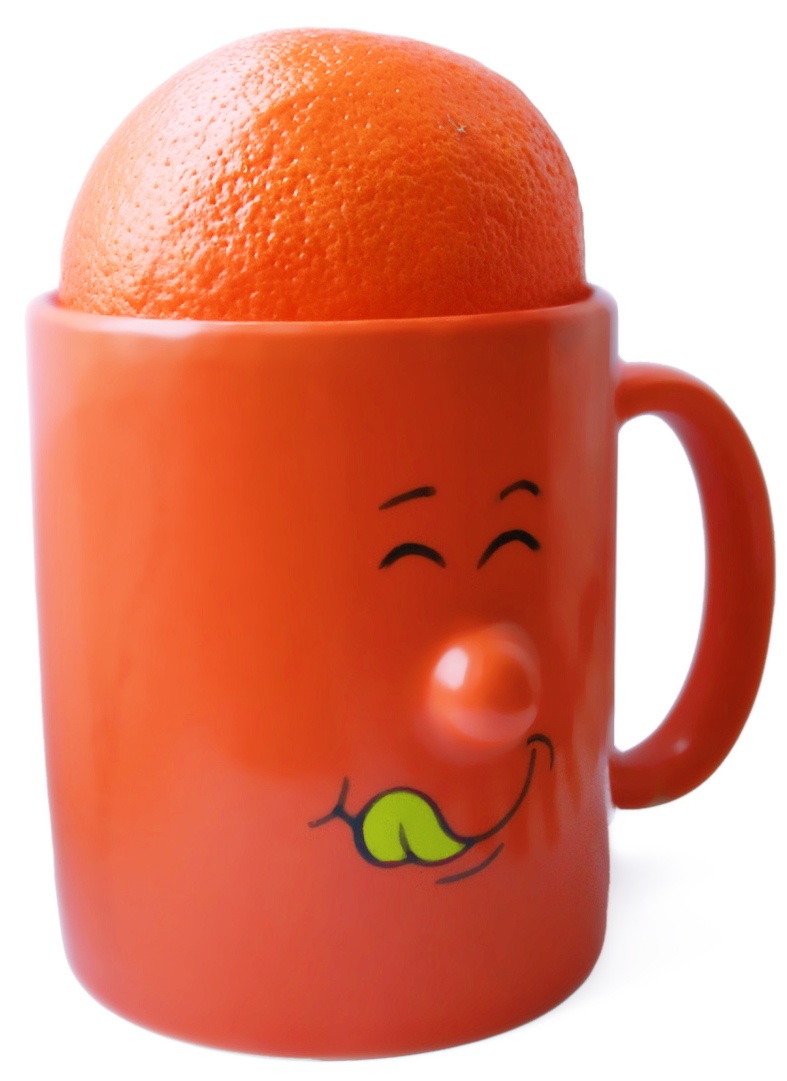 Otherwise known as the A to Z Blogging Challenge.
People sometimes asked me why I would undertake something this crazy. What benefit could I get from posting something, anything, about every letter of the alphabet on successive days in the month of April? What could that possibly have to do with writing novels? Which, I should remind you, is the stated purpose of this blog: Postcards from my Journey to Noveldom.
Novels, not blog posts …
The reason I decided to take this on has everything to do with my insecurity, which is why I'm reflecting about the experience for the Insecure Writer's Support Group this month.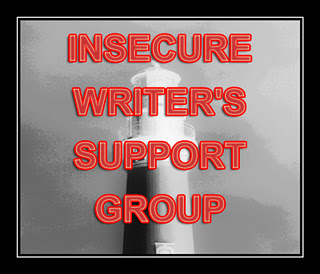 The IWSG, by the way, is founded by the fabulous Alex J. Cavanaugh, and is a place where writers can freely air and discuss their writing insecurities without fear of appearing foolish or weak. If you want to join us, click this here linky and add your name to the list of some of the nicest writers on the web.
Though I realize that it may sound as if I regret participating in the challenge, I'm incredibly proud to say that I managed to write and post for all the letters, getting my words out there–as Kristen Lamb writes:
… we must learn to keep pressing forward and ship.

from Writing–So Easy A Caveman Can Do It by Kristen Lamb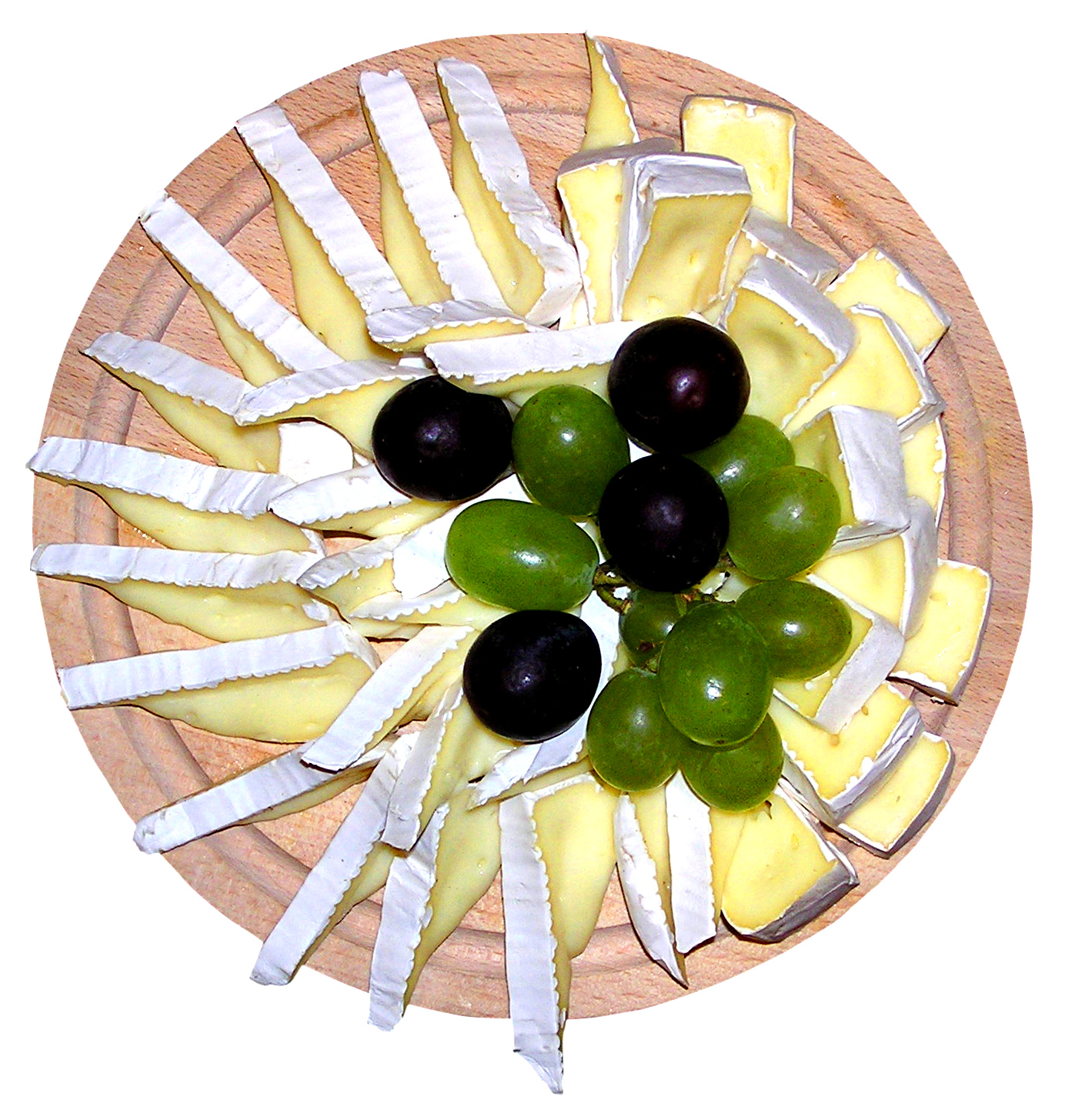 For an insecure writer like me, putting up a blog post every day except Sunday is huge.
So, how has all the commotion around here impacted my attitude towards my writing—even though I haven't even done that much of it?
I've gained confidence! And I finally understand why I keep piling on all these different projects: Gotta finish that next revision. Gotta write another draft. Gotta finally get that other book out the door, after fixing all the holes my sharp-eyed beta readers pointed out. Gotta learn to write short stories.
Gotta read craft books. Gotta read regular books. Gotta read my writing friends' books. And leave a review, a good one if possible.
I could go on, but the point is, I do all these things because I've been told that's what good writers do. And that's true, they do. Just not all at once.
Knowing myself and that I'm a person who tries to play by the rules, I can see that doing everything for everybody all the time is my way of trying to follow all the rules and thus become successful.
What I've forgotten is that I didn't find the stories I wanted to tell until I concluded I'm hopeless as a writer anyway so I'm going to write whatever the hell makes me happy. Damn the torpedoes. Forget the markets.
So I wrote that and, lo and behold, people who've read it like it. It needs work, but I can do the work. I'm not afraid of work.
I think I needed to surmount the A to Z Challenge to prove that I can do something really big and scary. As a result, I built up some confidence, the kind of confidence that will allow me to look at my array of projects and say, "This is what I'm going to focus on, to hell with what everybody says I have to do."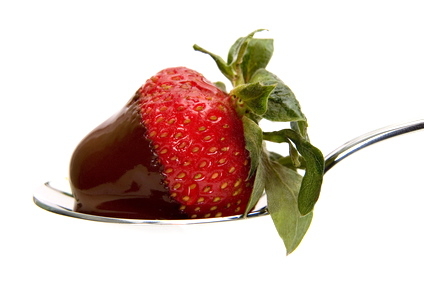 Maybe my blog didn't eat my novel after all. Maybe focusing on one thing–writing a post for every letter of the alphabet– forced me to set everything else aside, and now that that the challenge is over I have a fresh start. I can choose one thing I really need to work on.
Yes, I'm revising my first novel, post beta readers, again.
How about you? If you did the A to Z challenge, what did you learn about your writing? What are your goals for your blog?
Mug image courtesy of 'Maja …'  @ stock.xchng, Cheese and meat plate images courtesy of Michal Zacharzewski @ Stock.xchng, strawberry image courtesy of Roberts Ratuts @ StockFresh