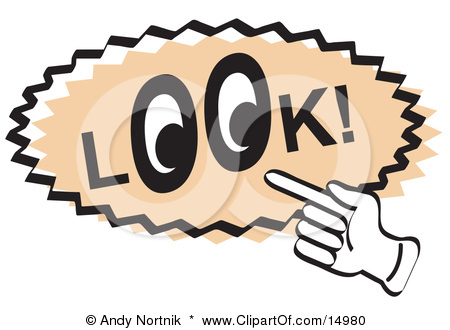 There's a new meme in town, and its name is 'Look!!!'
(And it comes armed and loaded with no less than three exclamation points to make sure you do, indeed, 'Look'!!!)
Last week, the talented and soon to be published Jamie Ayres tagged me and my humble blog with this meme, and fortunately for me, the rules are quite simple, straightforward, and involve posting an excerpt of my WIP—always a challenge for me! According to the game, I am to chase down the  first occurrence of this ubiquitous 'Where's Waldo?' of vocabulary words–'look'–in my manuscript, and post the surrounding paragraphs. Then I get to tag as many other writers as possible. So, 'look' out, I've got my tagger loaded, and I'm ready to use it!
Okay, I'm going in. Wish me luck! Here's what I came up with:
(Aw, shoot, the third word in is 'looked.' I hate my beginning and I don't know how to fix it!  If you really must see it, it's posted here. Mulligan please?) Second try:
Nick looked up, shaken from his reverie, his last chord disintegrating from a D minor seventh into a major mess. "Huh? Sorry, man. What song?"

Stuart shuffled over to the wingback chair and twisted the cap off a bottle of vitamin water. He held it in front of his lips. "'Thirteen Steps;' the one I just wrote?"

"Yeah, sure, just gimme a minute," Nick said. Ever since Stuart had gotten sober, his friend's ambitions had surprised even Nick.

"I gave you a minute, man. It's been half an hour."

"I lost track of time. It happens, alright?"

Stuart grinned. "I can't stay here all afternoon. I got a date, remember?"
Okay, that was fun!
Now it's time to spread the love. There are quite a few manuscripts I've been itching to take a peek at (or 'look' at if you must …), and now I have my chance! Here are my nominees:
Armchairauthor at Ink
Thanks for the tag, Jamie! 

How about you? Want to show me the first occurrence of the word 'look' in your manuscript? Any ideas how to fix a clumsy opening paragraph?