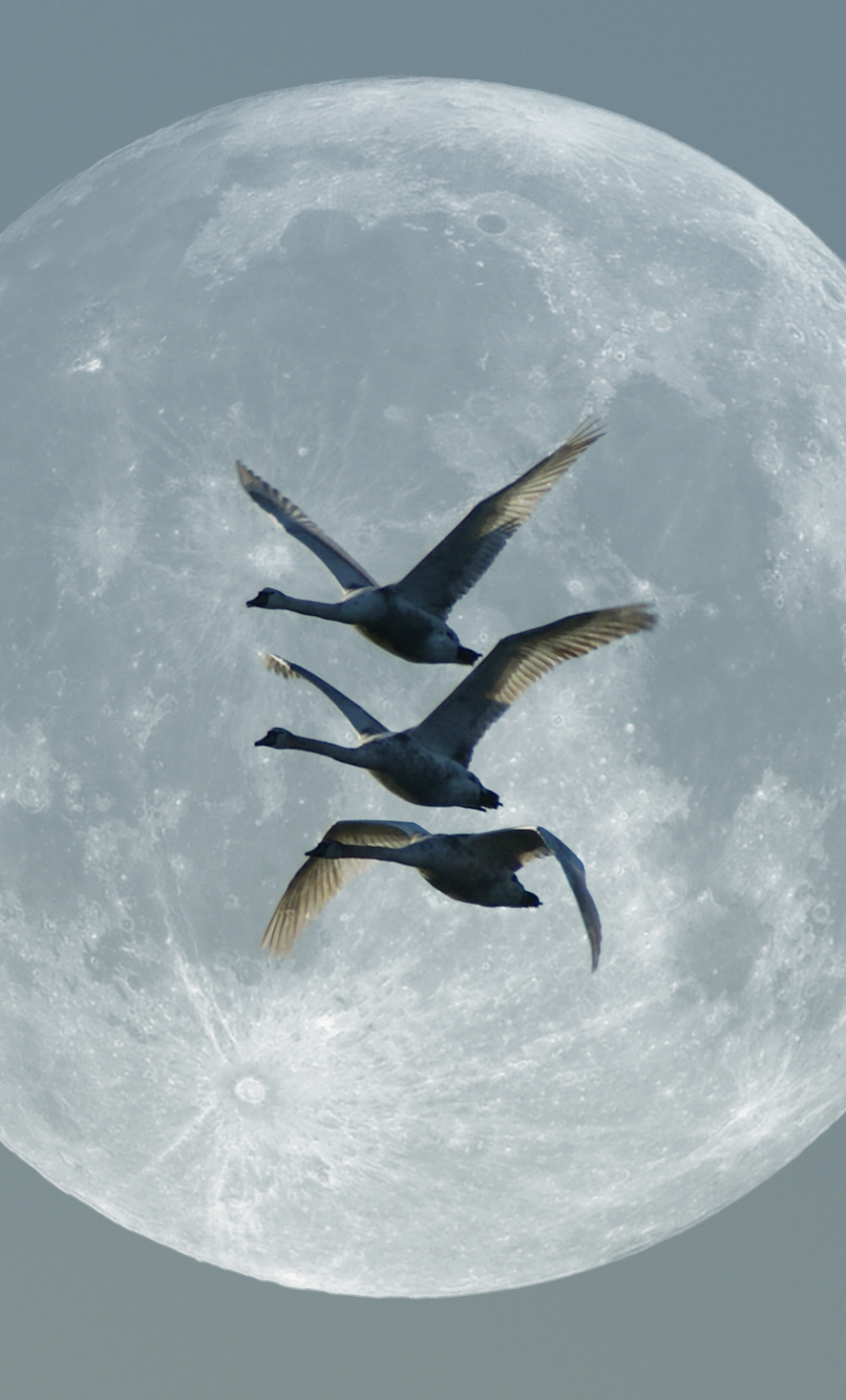 Wings, rain, dreams, starlight, footprints, silver and songs —these are some of the spices in my Muse's cupboard, and with every story I brew up, I find the same flavors mixed up in different ways. A bit of moonshine, a dark melody, a flutter of wings and before I know it, my story sizzles with a different seasoning, but one that hints of previous endeavors.
In this latest WIP, I've just discovered the name of my male protagonist and one of my Muse's favorite flavors, feathers and wings, once again played a role in its creation.
Intrigued, I decided to trace the history of our feathered friends through my storytelling evolution.
I guess you could say it started with my NaNoWriMo handle, which is Larkk. I needed the extra 'k' because, apparently, Lark is a popular handle amongst writers who try to write fifty thousand words in month!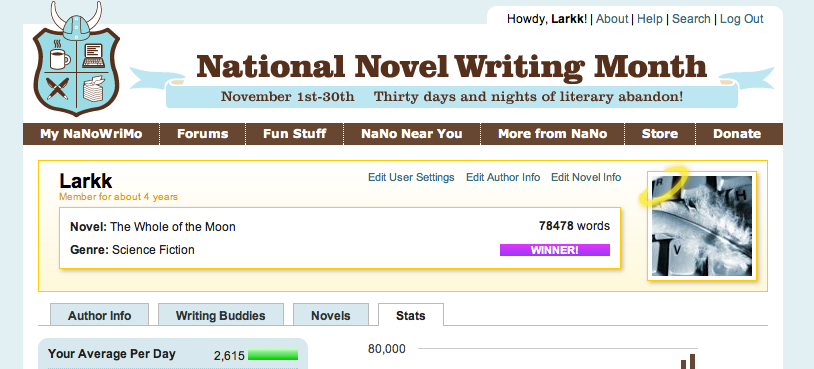 Then, as if pointing the way to future stories I would write, my very first novel draft ended with two birds flying into the darkness. Two revisions later, a dream the protagonist has about doves flying under the full moon led me to the place the story began. My second book seems to have escaped the feathers, (just wait until revision, I say!) but the heroine bears the nickname 'Nightingale' because she is the Muse of the protagonist's dreams.
Birds played an important role in my third story, where the population of a distant world shares a psychic bond with the animal kingdom. The sorcerer overlords imprison all the birds inside their lair because if their subjects could see what birds see, the sorcerers' secrets would be exposed and their dominion overthrown.
Have you ever flown in your dreams? In my fourth story, Constants, I propose a science fiction reason why all of humanity shares that common dream. The secret project to unearth this reason is named Nightingale. To further tie into the theme of flight, the main character in that story is an aerospace engineer who works at Boeing in Seattle. As you'll see, I have a thing for rocket scientists.
In my fifth book, A Crown of Thorns, animatronic dragons fly between the moon and the earth, their flight courtesy of the future's anti-gravity technology.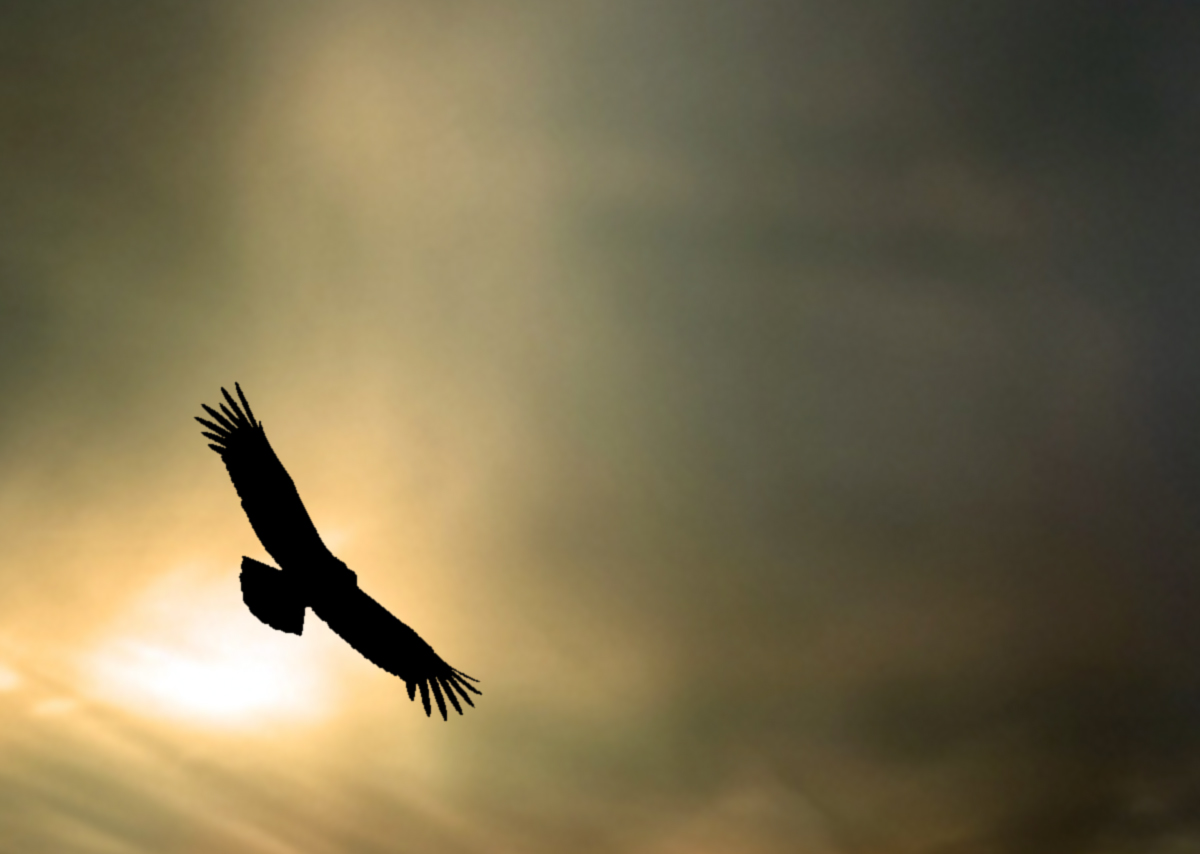 My most recent creation, The Whole of the Moon, the prequel to A Crown of Thorns, features another aerospace engineer, who eventually takes the name Swansong, and designs aircraft designed to protect the pilot at all costs. His wife is named Avery, which means Elf Ruler, but also sounds an awful lot like aviary.
Anyway, I suppose it was only a matter of time until the birds made their appearance in this new story. With a nod to Han Solo's Millennium Falcon, and inspired by a favorite line from Cormac McCarthy's The Road, I give you: Falcon Cooper.
Do you find recurring themes in your writing? What spices are in your Muse's cupboard?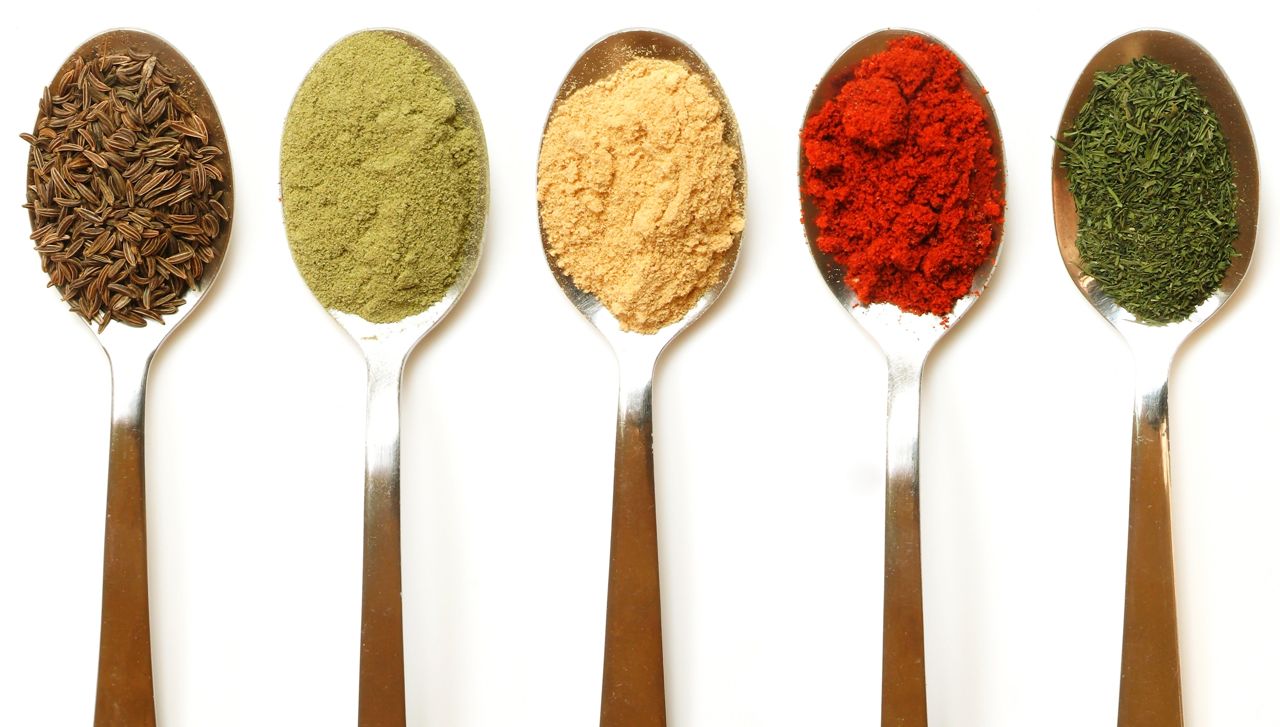 Geese and moon image courtesy of Steven Iodice, falcon image courtesy of Asif Akbar, spices on spoons image courtesy of Zsuzsanna Kilian, all @ stock.xchng