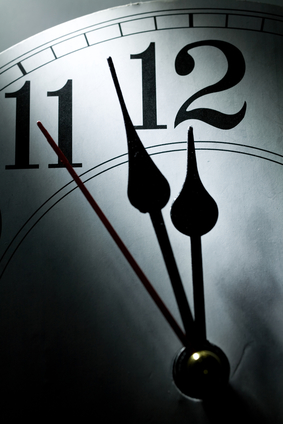 As I close in on the finish line of NaNoWriMo and look back on what I've written, I sometimes wonder if I should have attempted another fifty thousand word foray into literary abandon this year. It was kind of a hasty decision and went something like this:
It's late at night on October 31 and I lie in bed, contemplating my nascent NaNo novel, wondering if I should even try, when I hear a tap on my front door.

The world is asleep and it's too late for trick or treaters, I think as I check the clock and see that it's midnight. Nonetheless, I creep to the entryway to check the peephole, curious who it might be.

The Muse grins back at me.

"You?!" I exclaim and hurry to unlatch the chain and open the deadbolt.

"You summoned me?" He smiles as I look him over. He's donned a long black cape to ward off the rain and wind, and the hood is thrown back to display a jaunty cap sporting the biggest black plume I've ever seen. Though his wings drag on the sidewalk behind him, I doubt even they could have produced such a massive feather.

"I did ask you to visit, but … we're sleeping," I stammer weakly.

"It's midnight isn't it? Time to start writing our November novel?"

"But I have nothing but a vague idea of what to write. Just a story sentence, twenty-six character names and a broken protagonist."

"Come outside," he beckons, extending his gloved hand. "I have something to show you."

I wrap my bathrobe more tightly around my waist and step out on the front porch. The cement is cold on my bare feet but at least I'm not ruining my socks. I follow him out to the leaf-scattered front yard. 

Standing between the Miss Kim lilacs and the withered forsythias are two horses, their breath steaming in the chilly night air. One is black and gleaming under the streetlights, the other shimmering white. In one easy motion, his wings making a short sweep behind him, the Muse mounts the black stallion. "Coming?" he asks, unable to hide the mischievous grin that plays over his somber features.

The white horse whinnies impatiently and lifts a foreleg to scrape it over my front lawn. 

"But I don't know how to ride a horse. Heck …" I measure the height of the saddle and calculate how awkward I would look sprawled across the grass in my pajamas if I screw this up. "I can't even get up into the saddle."

His laugh echoes in the evening wind and he raises his hand to conjure up a chair high enough to help me to clamber onto my cloud-colored steed. "How's that?" he asks.

I blink and hesitate. Really? Do I want to do this? I don't have scene cards; I've barely gotten to know my characters, and I have about a million other things I need to do this month.

"I know how much you love to write," the Muse whispers. "Do it. For fun. For me."

I step on the chair and swing my leg over the saddle. "Okey dokey. For you and for fun …"

Side by side we amble down my quiet street and into our adventure.
Despite the questionable quality of what I've accomplished this month, I'm still glad I took the leap.
Have you ever done something crazy with your writing? Were you glad you did?
Images courtesy of Feng Yu  and Vasyl Torous @ StockFresh.com and 'sqback' @ Big Stock