Hello. My name is Kirsten, and I'm an insecure writer.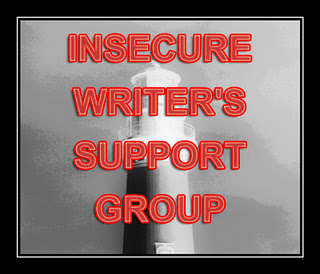 Though, I confess, insecurity seems a mild word for my symptoms. Any presentation of my writing affects me physically. I can't eat. I can't sleep. My hands shake. My voice cracks. And that's saying a lot, because I used to sing in a rock band. I'm used to people looking at me. But every time I send one of my stories out into the world, I feel like my heart will stop beating until I know for sure the world won't hate it.
In fact, I'm probably not even a very good candidate for the Insecure Writer's Support Group, since I don't really consider myself a writer at all. Everyone else is putting up work, sending out stories, getting beta readers, blogging…I just write. Quite a lot, actually. But all of it sits on my hard drive, awaiting some miracle that will transform it into a book that is good enough to compete with the ones I read at Barnes and Noble.
People sometimes ask me, why write, if not to share your work?
This conundrum is what kept me from writing for far too long. I feared that if my audience didn't see what I saw, that the story would disappear from my imagination as well, as if it never existed. Or even worse, that my writing would become the subject of ridicule.
Then, a few years ago, I decided to start writing anyway, with the caveat that I would show my work to no one. I wrote the book I wanted to read, for myself, my private journal filled with the characters that dared me to write them down, living in a world that was a respite from the mundane one I inhabit.
Words poured out. Five novels of them, in fact.
Half a million words don't lie. I have a lot of things I need to say and I'm afraid this might be what I was meant to do.
I can see that the wall between my fragile ego and making writing my life is built from bricks of insecurity, held together with mortar made of dread. I fear that my words will be incomprehensible, that my plots are ridiculous, and my characters insipid. I fear that I will not find a way to make them palatable to my readers, while staying true to myself.
Which, of course, begs the question of why? Why try to share what I am afraid to share? Why not just leave the whole mess on my hard drive, and keep writing only to please myself?
And, as much as I try to restrain my cynicism, I can see that the whole writing gig is fraught with hardship—the pay is lousy, the hours are whenever I can fit it in between a day job to pay the bills, there are no paid vacations, and the critics are merciless.
The answer wasn't hard to find.
The inside of my head is dark and lonely, but now that I've populated it with worlds and characters, I want to invite other people to the party. If even a few people love my books and live in them, even for only a short while, I will have done something few can. I will have shared my dreams.
I've decided this is something worth pursuing. Next month, I'll share the steps I've taken to slay the terrible dragon that is my fear.
Thank you, Alex J. Cavanaugh, for creating a place where those of us who acknowledge that the whole idea of letting our writing out its comfy hideout on our hard drives scares us silly.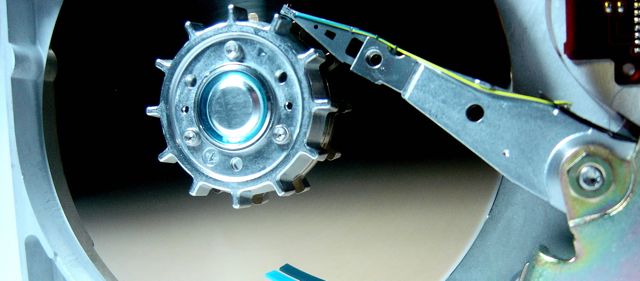 For the Insecure Writer's Group blog hop, follow this link.
.
.
(Image courtesy of Mario Alberto Magallanes Trejo @ stock.xchng)