The cold wind gives me goose bumps as climb the front steps to Nick Moore's beach house, gripping my laptop to my chest like a lover. I knock on the door.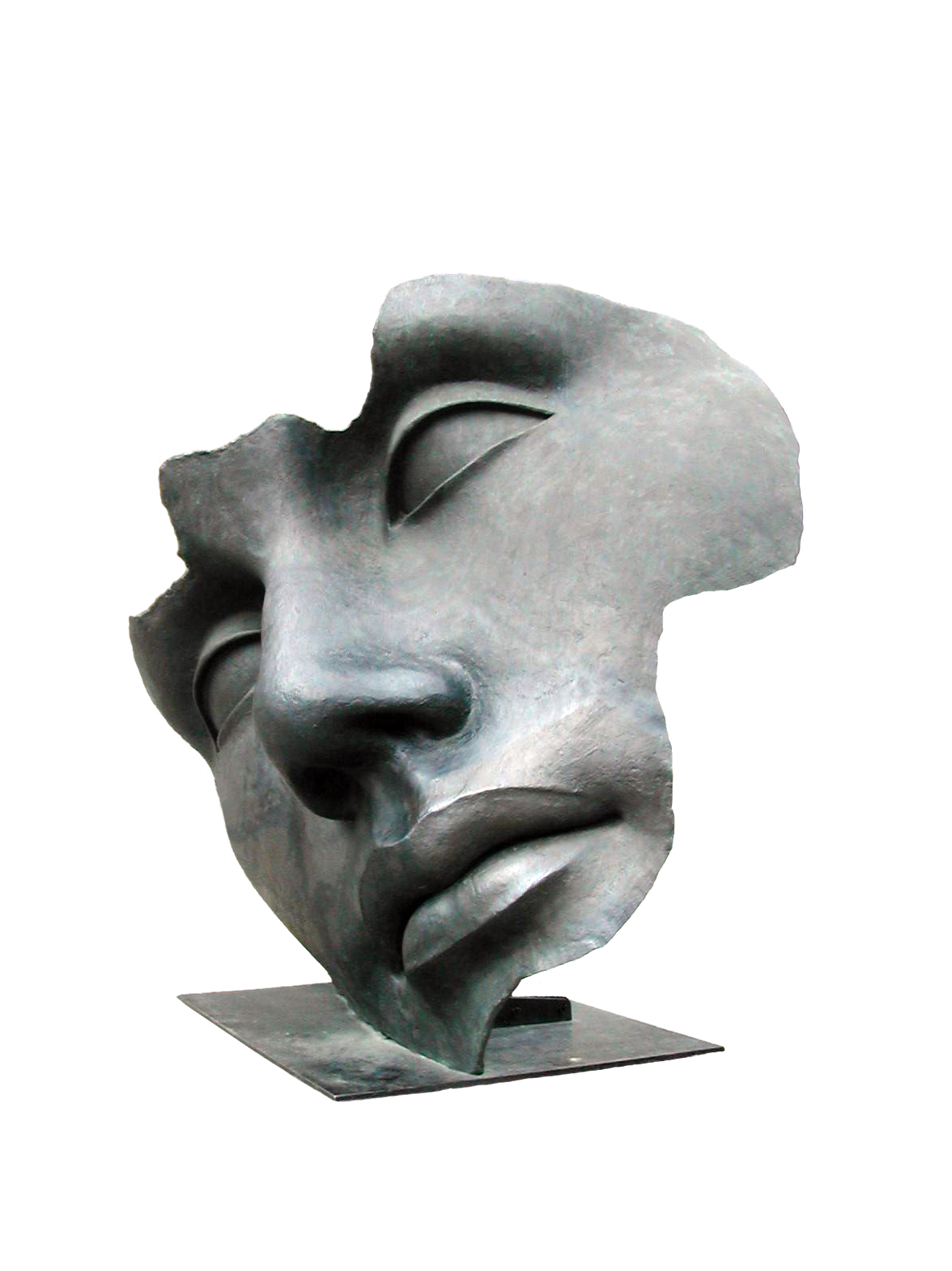 Will he remember me? Will he be forthcoming? Have I completely lost touch with my protagonist? Have I completely lost touch with the last vestige of my sanity?
The door opens and he grins broadly. "Writer!"
It is the first time I have visited him here in his new home, now several years into his happily ever after. "Nick?" I ask nervously. "Do you have some time?"
He laughs and steps aside to let me in. "Of course I have time. In fact, I've been expecting you."
I look him over curiously. He hasn't changed all that much since I last wrote him and still has that lean confident bearing that drives the women wild, and he still favors black over all other colors. If I looked closely I could probably see strands of grey in the dark locks that fall provocatively in front of his eyes, but I don't try too hard to find them. Mortality is hard enough to face in myself—no reason to confirm its existence in my characters. "You've been expecting me?" I ask and step inside. The hardwood boards creak under my boots.
"Can I take your coat?" he asks.
A fire blazes in the hearth and soft furniture is scattered in front of it. "Maybe in a bit. But can you find a place for this?" I offer him my precious, my laptop.
He takes it with a smile and sets it on a table behind the sofa as I gaze at the artifacts of my story spread out in the room. The sunburst Strat is leaning on its stand, plugged into a rack with headphones tossed on top. I wander toward it, as if drawn by a magnetic force stronger than my own will. "This is the one, isn't it?" I ask.
"Yes," he replies softly. "You want to play it?" He reaches around me to wrap his fingers around its neck, and the scent of his skin and breath surrounds me.
"Oh no. I don't play. I just want to touch it." Which I do, and marvel at the smooth cool surface.
"Can I get you anything?" he asks. "Pop? Wine?"
"No thanks," I reply automatically, recoiling at the thought of too much wine ruining my chances of discovering what secrets I've left unexplored behind those stormy eyes.
"You sure? Cuz I'm getting a beer."

I settle into the sofa and open my laptop. "Okay, just a glass of water."
"That'll work," he says and scoots into the kitchen while I pull up the questions for the Meet My Character Blog Hop. Since I see that I've already wasted four hundred words summoning him up, I'm determined to keep the answers short and sweet.
Nick returns with a frosty Corona and a glass of water. He leans back on the sofa across from me and lifts the Corona to his lips, taking a long drink while I finish typing. "So, what brings you here tonight? Got more Larry Brooks questions?" he asks.
"Nope," I reply. "I haven't given up on those yet but I've got some other questions for you. It seems I was nominated for a blog hop."
He laughs. "Not the blog again."
"Yes, the blog Nick. They love you over there, you know."
"Course they do …" he says without a trace of irony, then takes another drink of the Corona. "What kind of blog hop?" he asks.
"It's the Meet My Character Blog Hop. Urban fantasy writer Juneta Key  nominated me last week, and it seems I'm supposed to post on August 18. So here I am."
I can tell he's repressing a smile, but seems willing to play along. He sets the beer on the coffee table and runs his fingers through his hair. "What about that guy you're writing now? Tristan something or other? Can't you interview him?"
"I thought about it Nick, believe me. But he's in first draft, and I tend to leave first draft behind the closed door."
"Okay, fine, but you do realize that our conversations tend to meander?"
Oh, do I ever. "Yeah, but I'm going to do my best. And then I'm going to edit like a banshee."

He nods and the smile escapes at last. "Okay, shoot then. What do you got?"
I look over the questions and paste the first one onto the screen.
What is the name of your character? Is he fictional or a historic person?
"I think we've covered that one, haven't we?" he points out.
"Yes we have, but for newcomers, I should mention that you are indeed fictional, in spite of all my attempts to portray you realistically."
He snickers. "Next?"
I whip another question on the screen:
When and where is the story set?
His eyebrows rise. "You want me to answer that one?"
"Sure," I type.
"Okay. So most of the story takes place in modern Los Angeles, where dreams are supposed to come true but often don't."
"And?" I prompt.
"Of course there's the back story. The Summer of Love, the acid tests, and the music."
"You know they say the best thing about the Sixties was the music," I observe. "Do you think that's true?"
He gives me that skeptical grin. "And what's wrong with the music of today?"
"Nothing at all, Nick. It's great," I say. And because I know that a discussion about music can eat up hours of story writing time I toss the next question on the screen before he can delve any deeper into his favorite topic.
What should we know about him?
He eases back into the sofa, setting his feet onto the coffee table. "Well, they say I'm pretty good with a guitar…" Then he frowns. "Not so good with the ladies."
"What are you talking about? You're brilliant on guitar, and the ladies like you just fine."

"See? I'm modest too."
"Anything else?"
"Well there's that dying thing. You know, about the ghost and stuff." He avoids my gaze and grabs his beer. "You going to write about that on your blog?"
"Maybe, but I won't give too much away."
"Good writer," he says.
"I try," I type. But we have more questions. I paste the next one up.
What is the main conflict? What messes up your life?
He rolls his eyes. "Where do I start?"
I sit with my fingers poised over my laptop. "At the beginning?" I prompt him.
"Yes. There's Stuart, who was a certifiable drunk, not to mention all that other shit—"
I cut him off. "This is a family blog."
"Yeah, all right. But Stuart. And then there's Libra. Every time I tried to talk to her, she disappears on me …" He stops, unsure if he should continue.
"Perfect, Nick. We don't want spoilers. And we are taking your story to Jami Gold, the book doctor, so anything can happen. How about another question?"
This prompts another long drink of his beer. He wipes his mouth on his sleeve and I slap the next question on the screen.
What is the personal goal of the character?
"You mean my goal, right?" he asks.
I nod.
He takes a deep breath, then fixes me with his dark stare. "I think you know what that is. Same as yours, Writer. To share my music, my art, with the world." He laughs. "Screaming fans. Late nights making music. Touring with guys I can get along with."
"Babes?" I ask tentatively.
He smirks. "Maybe. You'll have to write me to find out."
I pause and think about that for a moment, and I'm relieved to find that the next questions are easy.
Is there a working title for this novel and where can we read more about it?
Nick sits with his arms across his chest and asks, "You can field that one, right?"
"Yeah, okay. The working title is THE TEMPEST'S SERENADE, and you can read more about it on my blog. Maybe start with The Next Big Thing, and Black Hair, Grey Eyes."
"Are we done?" he asks.
"We're never done, Nick," I type, glancing anxiously at my word count. "But yes, this post is almost over. There's one more question, but it's for me.
The question everyone seems to be asking these days appears on the screen.
When can we expect the book to be published?
"What do you think, Nick?" I smile at him and he grins back.
"The book will be published when it's ready to be published," he states.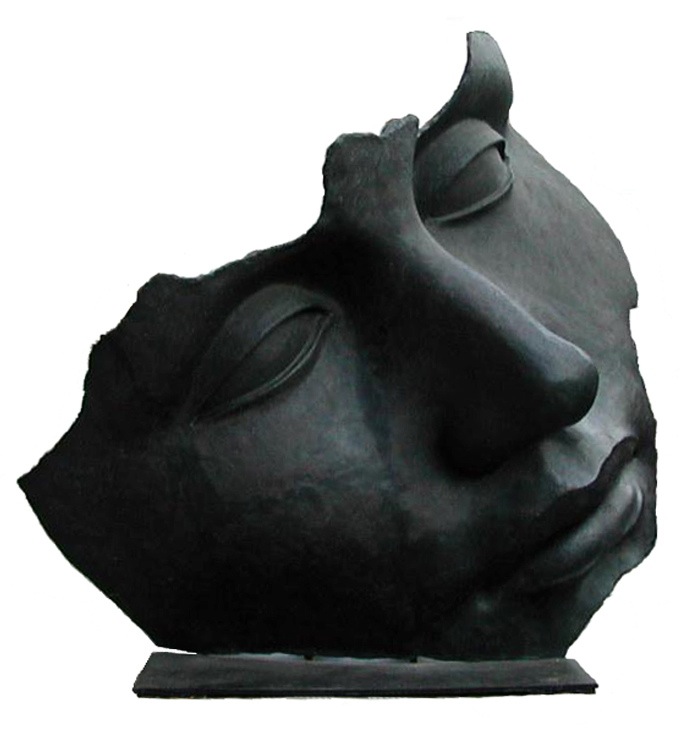 I nod gratefully, accepting that another round of revisions, followed by some vigorous querying lie in this story's future. But yes, it will be published when it's ready.
So that's my bloated, rambling character intro. Do you get carried away with your characters like I do?
But wait, don't go yet. I have nominees!
The fabulous Will Hahn whose fantasy novel Games of Chance is now available on Amazon.
My fellow How To Revise Your Novel survivor and sci fi aficionado, Nancy H. Doyle.
The super-talented Kristina Stanley whose manuscript Descent was nominated for the Crime Writers of Canada Unhanged Author Award. Its sequel Burnt was nominated for the UK's Crime Writer's Association Debut Dagger.
Look for their Meet My Character posts next week. I can assure you they will be much shorter than this one! (Okay, maybe not Will's …)
Water images courtesy of 'Homydesign' @ stockfresh, masks courtesy of 'Lucretious' @ stock.xchng