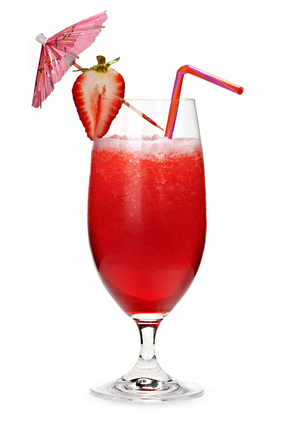 I hear a loud slurping sound as I open my morning pages. Suspiciously, I type, "What is it now, Muse?"
And there he is sprawled in the middle of my screen, legs askew, wings spread out behind him. He looks up at me with dark-rimmed eyes and blows another stream of bubbles through the straw in his daiquiri. At least half a dozen empty glasses lie discarded beside him.
He finishes his drawn out bubbling, then wipes the foam from his mouth with his sleeve. "Write much lately?" he asks.
"As a matter of fact," I reply, "Yes, I have written quite a bit. I put together a post for the How To Think Sideways Boot Camps blog, and wrote another wrapping up the A to Z Challenge, and there's that critique I need to do. I know—" I stop typing when I realize that none of these endeavors involves writing fiction of any sort. "Okay," I concede, "I get it. You're feeling neglected. That doesn't mean you should start drinking."
He takes a long slurp from his straw, emptying the glass, then says, "It's Friday night. Party time."
"Not for me it isn't. I've got a night of revision ahead of me."
"How's that going, Writer-babe?" he asks and rises unsteadily to his feet, then stumbles off the screen and into my office. He grabs the corner of my massive bookshelf as he peers over my shoulder at the words that stutter onto the screen. "You're getting out of practice," he observes.
"I know, but you're not helping."
All I get in response is a loud belch.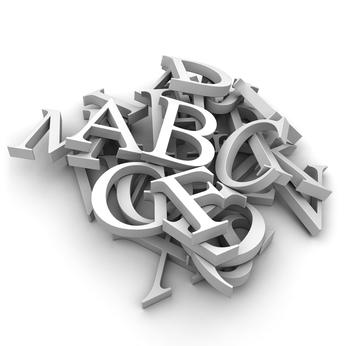 "Tell me something, Morpheus …" I type. He straightens at the sound of his name. "Why is it that I always get pulled away from what I love the most? How do I always end up feeling detached from the stories that brought me here in the first place?"
"You know the answer to that," he slurs. Clumsily he edges down to the floor, and with uncharacteristic awkwardness, leans against the wall.
"I do?" I ask. "Tell me: Why can't I be focused and calm and happy and write nice words that don't sound awkward? Why can't I bang out blog posts and then switch over to writing a scene or two of my novel, then kick out a few short stories for good measure?" I wait for his reply, although he's right: I do know the answer. I just want to hear him say it.
"Because you get so hung up on being a writer that you forget about the writing." He sags back against the wall from the effort of speaking and closes his eyes.
"Yes." I sigh. "Remember when I first started writing, and all I could think about was the words I was going to write when I got home from work? I didn't worry about whether my scenes made sense, or if my antagonist was ever going to show up, or if my story would be relevant, or marketable. It was all about the story and the characters– chocolate cake every single time I sat down to write, no soggy vegetables or meat by-products. All juicy steak and fine wine." As I was making myself hungry I looked over at Morpheus to see that he'd passed out, his silver crown fallen haphazardly over one eyebrow.
"Morpheus?" I type and then reach over to poke him. "We're not done here."
"Huh?" He hiccups and then rubs his bleary eyes.
"I was trying to talk about why I can't find that special writing place anymore."
"Sure, yeah. That special place. When you gonna finish some of those stories I gave you?"
He looks so forlorn down there on the floor, his eyes bloodshot, his clothes wrinkled and dirty. "You've been letting your hygiene slip again. You look like a homeless person,"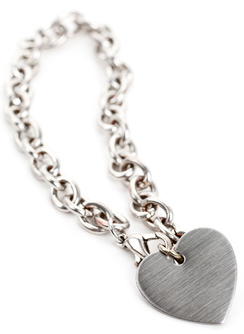 I remark.
He grins up at me. "Who says I'm not?"
"I do. You have a home right here next to my writing desk, and in my heart."
"My head hurts," he replies and rubs his temples.
"Why don't you take a nap then? And come back later once I'm done with all my blogging?"
"Blogging," he mutters as he shuffles into the bedroom to curl up next to my cat. "World's most stupid invention."
"I heard that!" I call after him, but close my pages and head to the worldwide web.

How about you, faithful friends and followers? Are you hung up on being a writer? Or are you too busy writing? And, what is your muse's favorite beverage?
Daiquiri image courtesy of Elena Elisseeva, letters courtesy of  Anton Balazh,  heart on a chain courtesy of Feng Yu, all @ Stockfresh, my new favorite stock image site. 🙂